With Snoop Dogg in NHL20, Let's Put Random Celebs In Other Sports Video Games
With the postponement and possible cancellation of the NHL, NBA, MLB, and possibly NFL, and like many others, I am desperate for sports. I understand the need to stop the spread of the coronavirus, but I'm also admittedly a bit selfish. I don't want anyone's Nana to get sick so I can watch my favorite teams continue to disappoint me, but she's lived a long and beautiful life. I need my sports. I've been playing sports games every day for almost two months now.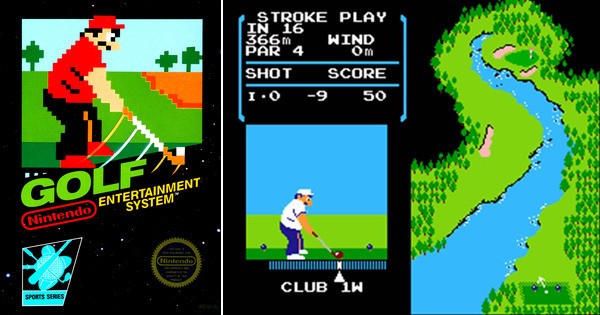 Like many who grew up in the '80s, I was given a Nintendo as a child. That singular gift from 1988 assured my transition into adulthood would come at the price of diminished societal interaction and general awkwardness. From humble beginnings with the 8-bit Nintendo Entertainment System, I played classics like Golf where you hit the links as a pissed off looking Mario on a rare off-day from fighting King Koopa and his legions of hapless minions, hell-bent on kidnapping Princess Peach.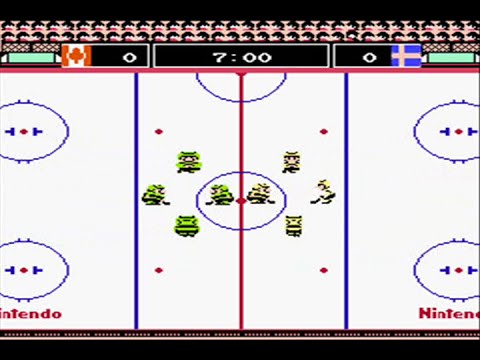 Who could forget the legendary game Ice Hockey where you play four-on-four, and you can choose to play as one of 6 teams: USA, Sweden, Poland, Canada, Russia or Czechoslovakia (now the Czech Republic). There were no named players, nor did they wear numbers. You could assemble your four-man team with skinny, average and large players, each having specific strengths and weaknesses. Did I mention that Team Canada's jerseys were bright green? Makes sense.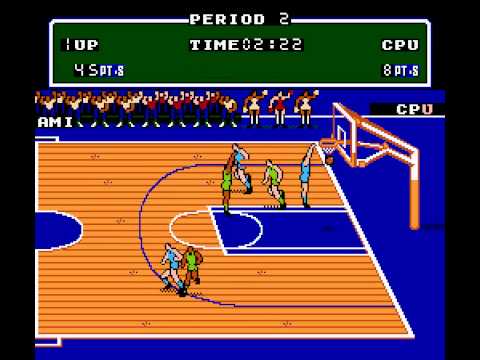 Double Dribble, a personal favorite of mine, was a basketball game with a fairly steep learning curve but chock full of exploitable bugs in the software. Another game without a league license allowed the player to choose from one of four teams: Boston, Chicago, New York and Los Angeles. No player names or numbers appear, but at least the team jersey colors are correct. The shooting was all based on timing of release and position on court. Two notable bugs in the programming would allow players to regularly drain 3-point shots from ¾ court if within the opponent's free throw circle or the infamous "corner three" glitch that virtually guaranteed a made basket from the baseline corner. Peter Griffin made use of this glitch in an episode of "Family Guy".
I've played sports video games for nearly 30 years; I thought I'd seen it all. At least until EA Sports decided that putting rap icon Snoop Dogg in the broadcast booth in NHL20 would somehow improve the game.
Of all the celebrity "guest announcers" they could choose from, Snoop D-O-double-gizzle was their choice. To quote Biff Tannen, "that makes about as much sense as a screen door on a battleship." Don't get it twisted, I'm a big Snoop Dogg fan. However, I don't understand the need for EA to add him into the game. I got to thinking after sipping on some gin and juice and I thought, "why not help EA and offer some suggestions for other celebrity in-game appearances?"
MADDEN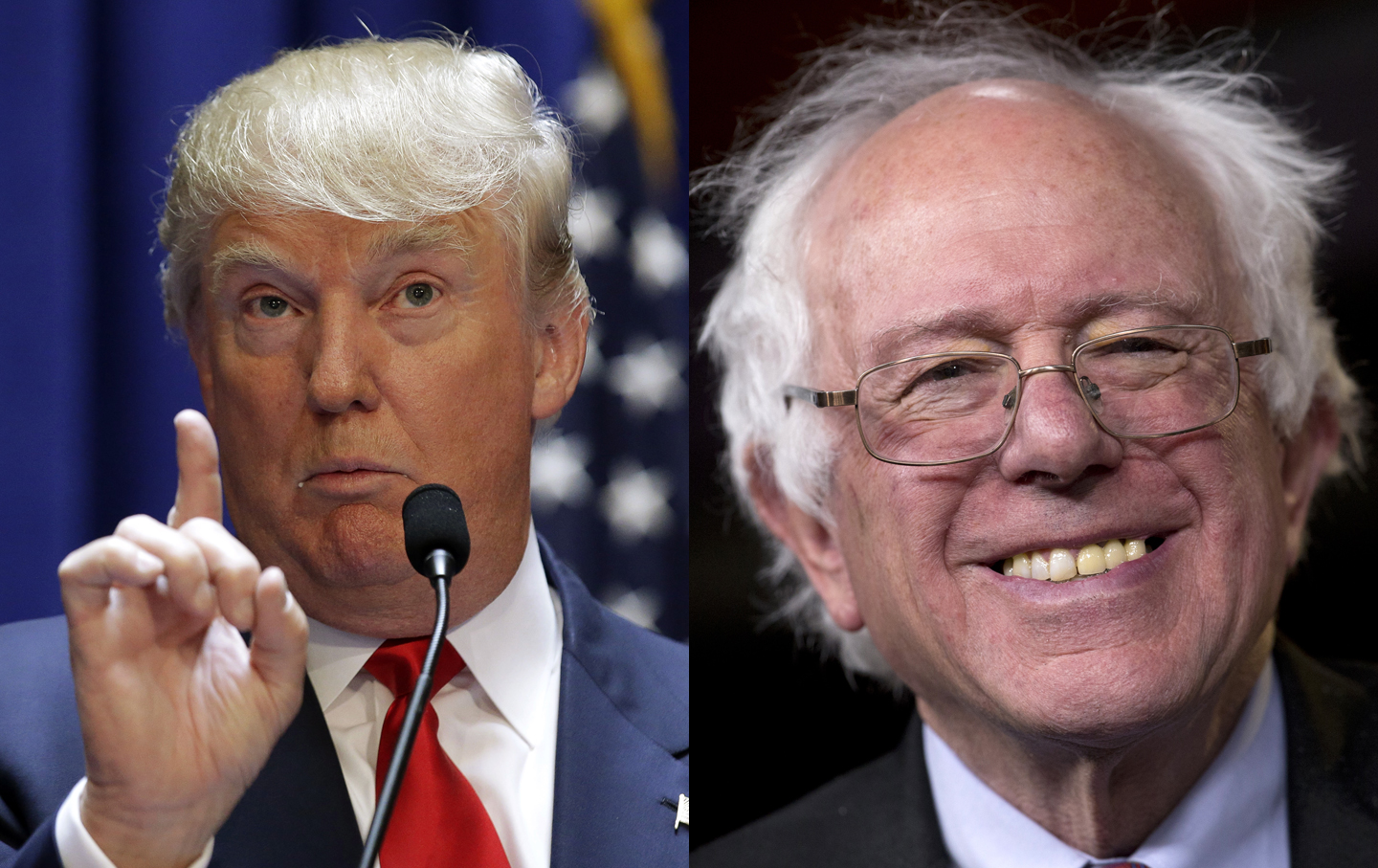 Madden NFL games have sold millions of copies of the wildly popular game and throwing, say Bernie Sanders and Donald Trump in the broadcast booth, would make for an interesting bit of commentary.
Trump: "The Patriots scored a touchdown with that great run play, one of the greatest run plays, if I say so myself."
Bernie: "That's great Don, but the defense worked just as hard as the offense on that drive. They deserve some points too, let's give them three and the offense can keep four. That's fair"
Trump: "That's fake rules, Bernie"
Bernie: "It's not about rules, Don. It's what's fair and equitable."
A Madden game featuring that dynamic duo would surely sell, right?
FIFA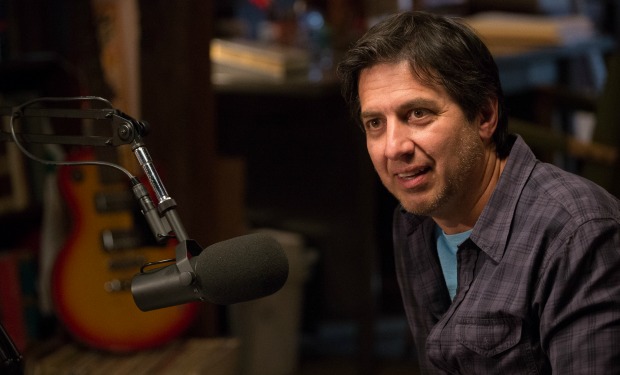 The worldwide popular football (soccer) franchise is supported my millions of loyal footy fans. Let's throw Ray Romano in the booth. Everybody loves Raymond, right? Just imagine the low, yet somehow nasally voice of Ray Romano making this exciting call, "he passes, he passes back, he passes over, he passes, he passes back, he passes across, he shoots, too high." Or "The final whistle blows and our match has ended nil-nil. We'll see you next time on EA's FIFA." I know, I know. Don't rush out to buy the game yet, this is just a suggestion, remember?
NBA Live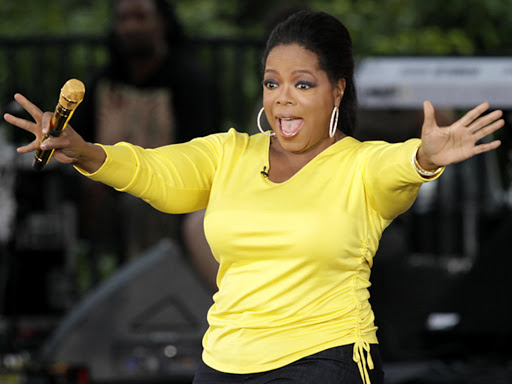 EA's NBA Live series could really use some star-studded power if it wants to compete with industry favorite NBA2K. Excitement, enthusiasm and something I've never heard in an NBA game is what it's going to take to push EA's NBA Live series to the next level. That's right, I'm talking Oprah. Have you ever seen Oprah on TV? The media mogul produces more energy than the Hoover Dam. Who could forget the time in 2012 that she gave every person in her studio audience a brand-new Volkswagen Beetle? Oprah is the ultimate hype-woman and is just what the franchise needs to get players ready to hoop.
So there you have it, some food for thought, EA Sports. I'm more than willing to sit down and serve as a consultant for your game franchises. Let me know if you have any other ideas for celebrity announcers in sports games.
This post was written by Rich. Follow him: @636Rich