Why The Oregon Ducks Will Win
I don't know if many people that read my blogs are into the Oregon Ducks football program and I don't know that many LSU fans can read period, but what I do know, is that I believe the Ducks will win their opening game against the Tigers.
1. If Bella had to choose between loving a duck or loving a tiger, she wouldn't be able to resist the raw magnetism of the duck. There is something so intoxicating about that swagger.
2. The Ducks will be dressed in such an obnoxious bright yellow color that the Tigers will have no defense, not that they really had one before.
3. The Ducks have spent their summer doing push-ups and eating steak. The Tigers have been working on their 'getting into bar fights' skills and wearing purple.
4. The Tigers coach might be more effective if he was more concerned about running plays and less concerned about getting the passing semi-trucks to honk their horns once or twice.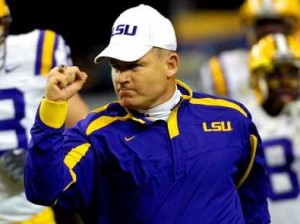 5. Ducks look all sweet and innocent, but they don't try and double cross them. Just because Ducks aren't on the top of the food chain doesn't mean they can't gnaw the quack out of you.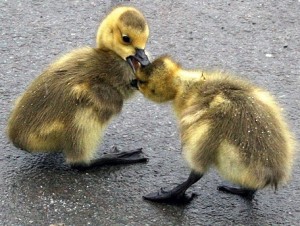 6. Everyone knows that what ever team has the best hair wins. This is the case in football and celebrity dating. And if I had hair like this, George Clooney wouldn't be able to resist. Another point for the Ducks. And double points for Isaac Ava: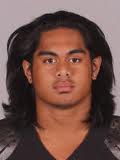 7.  Bottom line, LSU is going to lose. They have been eating king cakes and listening to jazz music. Their fans may always be full of spirit (alcohol), but spirit doesn't win football games. They win at having the most weird songs to sing, complete with hand motions and chants, but they don't win the football game unless Oregon miscounts how many players are on the field at once. And last time I checked, Oregon wasn't Tennessee. (In case you missed this burn, I will explain it now:  Last year, LSU almost lost to the University of Tennessee, but in the last seconds, Tennessee too many people onto the field. They were penalized just enough to help LSU win the game. The Ducks are much smarter. Why? Because Ducks fly together!)
September 3rd can't come soon enough.  Until then, I need to join a fantasy football league.  Does anyone know how to do that? Am I too late?
• • •
Erin McGown is the only Korked Bats writer without a Y chromosome. She is the author of the bi-weekly posts entitled The Ladies Room. You can follow @LadiesRoomKB on Twitter or just follow Erin's personal Twiter account: @ErinMcGown. As always, you can "like" Korked Bats on Facebook at Facebook.com/KorkedBats