Why Each of the Final 8 Teams In March Madness Are NOT Elite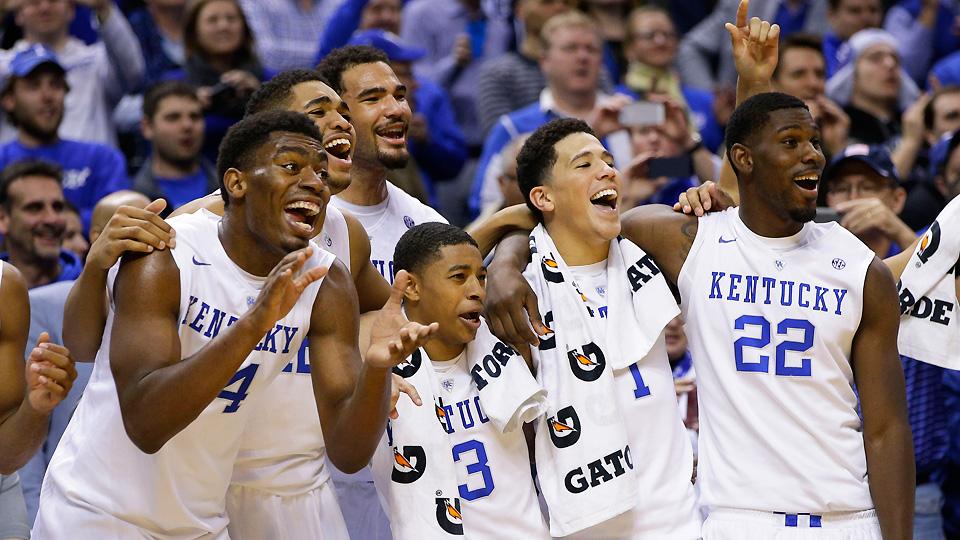 In the NCAA Tournament, the regional finals are known as the Elite Eight. As many of you know, the term "elite" is thrown around in sports more than words like "humble," "selfless," or "responsible." The remaining teams in this year's tournament are anything BUT elite. I mean, they're teams made up of student athletes. They're not even allowed to get paid. If they were truly elite, they'd get paid monster contracts like Colin Kaepernick, Jay Cutler, or Joe Flacco.
So we decided to point out why the remaining teams are NOT elite:
Kentucky
People say Kentucky is loaded with NBA talent. If that's the case then why are they still in school? You know who's "loaded with NBA talent?" The Lakers… and the Lakers suck. And clearly, Kentucky isn't as good as the Lakers.
Kentucky: not elite.
Arizona
Not sure why AriZona is on this list? They're definitely elite. They make the best iced tea in the country… wait, what? You're not talking about the beverage company? You're talking about the school whose mascot is the Wildcats but their chant is Bear Down? Oh. Yeah, those guys suck.
Arizona: not elite.
Wisconsin
Wisconsin beat UNC to advance to the Elite 8. Michael Jordan went to UNC. Michael Jordan also played for the Wizards and was hilariously awful. That's embarrassing. Plus, they're the Badgers. Bad is half of their mascot's name. Wisconsin: not elite.
Louisville
They're the Louisville Cardinals. If they were truly elite, they'd be the Louisville Popes.
Louisville: not elite.
Gonzaga
This guy is their best player all time: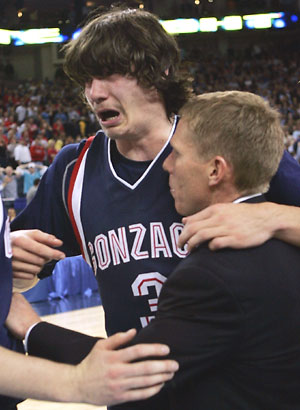 Gonzaga: not elite.
Michigan State
If the Michigan State Spartans are so elite, how come they've never won a Super Bowl? Huh? Answer that.
Michigan State: not elite.
Duke
They regularly invite Tony Romo to games. But not only that, they get excited about it.
Also, Mercer, Lehigh, etc.
Duke: not elite.
Notre Dame
This one should be self-explanatory.
Notre Dame: not elite.
• • •
This post was created by Austin. You can follow him and his jokes on Twitter: @TheAHuff
Also, for up-to-the-minute sports jokes, follow Korked Bats on Twitter: @KorkedBats