While I Was Parading Around Wrigley In A Lorax-Fur Blazer, Apparently Derrick Henry Trade Rumors Resurfaced?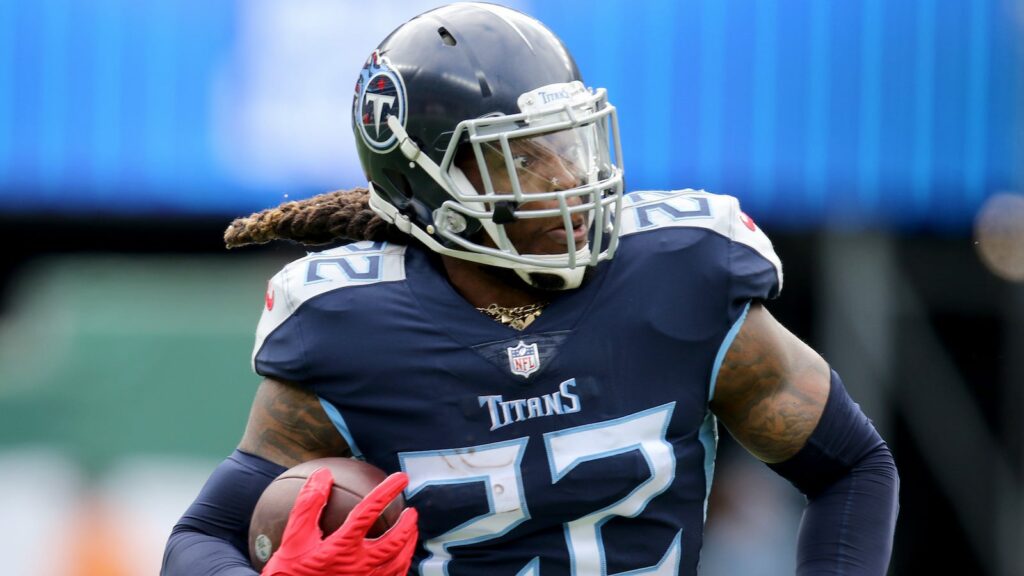 As The #1 Derrick Henry Fan Site On The Internet™, you know anything remotely involving #22 rides heavily on us. Especially when rumors surface of a potential trade for the King. For those counting at home, this offseason, Derrick Henry has been traded to the Miami Dolphins, Buffalo Bills, Chicago Bears, Las Vegas Raiders, Dallas Cowboys and now Philadelphia Eagles. And yet, he's still a Tennessee Titan. I'm not sure how many times we're going to have to go through this until Week 1, but I'm assuming 26 more – since that's how many teams are left. I thought it was made clear the Titans are not shopping the King, but I guess not everyone has been made keen to that intel, which means people are still taking rumors and just – no pun intended – running with them.
However, I was a little tied up all day on Saturday. So that means I missed this:
And this:
And this:
And this:
Now if I'm catching up on all of this correctly, the entire rumor mill spread from one tweet, this "very believable" tweet:
Now I don't know why we wouldn't take the *checks notes* host of American Ninja Warrior for all things breaking NFL news. Step aside, Schefty. Take a seat, Rapoport. A guy who commentates Cirque du Soleil races now has a seat at the table. Because this news sent shockwaves through the internet.
A rumor that not only sparked AJ Brown to tweet, but to tweet WITHOUT deleting it immediately after.
And where was I while all of this was going down? I was neck-deep in pink ostrich feathers. I mean, could you imagine if Derrick Henry, the pride and joy of this dumb blog, was traded while I was wearing this: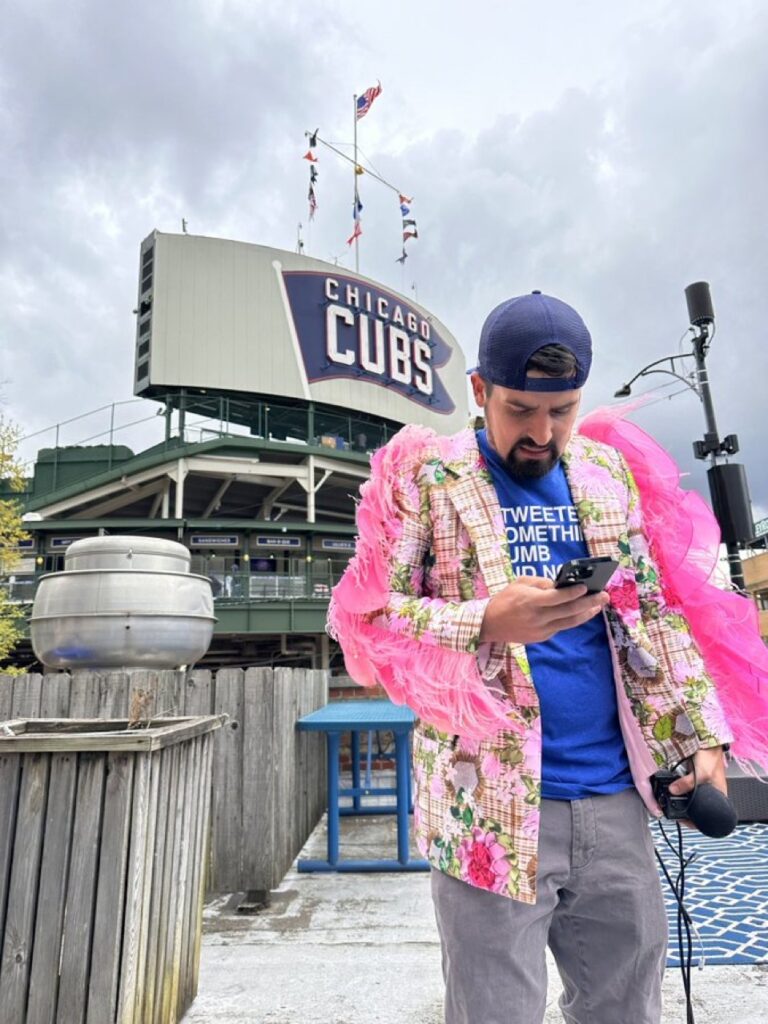 If King Henry was traded on Saturday, I would've been depressed in a pink ostrich feather-laced couture runway floral jacket in the bleacher seats of a way-too-cold-for-late-April Wrigley Field. I would've been an emotional wreck and depressed as hell all while slayyyying it, yassss queen! I mean, who wants to be hit with a gut punch of their sports blog's favorite player being traded while dressed like a ribbon dancer running for office. But luckily both the Titans and Eagles denied the reports – for the Titans, this is just becoming a weekly exercise for them to deny Derrick Henry trade rumors. But that begs the question: how does a tweet from a co-host of CBS's The Talk spread like wildfire? Sure, I'll admit, it's harder to determine who or what on Twitter is notable in Elly Musk's new Mad Max: Fury Road wasteland that is Twitter dot com since he took everyone's blue checks away. But at the same time, how can this American Ninja Warrior just bust out lies with no remorse?
What's next? The host of MTV's The Challenge gonna start leaking NFL Draft picks? Is Jeff Probst an NFL insider too? Like are we really doing this now? Just tweeting ridiculous stuff with no consequence? Because you can see where I'm coming from, right? I just wrapped a weekend where I tweeted something ridiculous and definitely had to pay for it. So personally, I think everyone should. And as for everyone who fell for this tweet, just from here on out, just know that whenever Colonel Akbar tweets…