Which MLB Team Should I Root For?
Well, it's March. The weather is warming up. Trees are just now beginning to bud. Spring Training is in full swing, pun intended. And Pittsburgh is already gearing towards football season.
All this means only one thing: it's baseball season.
The beginning to another MLB season is upon us. It's one of the best times of the year. Hopes are high, predictions are being made, and Astros fans are looking for a new team to cheer for before the season starts.
Now, whether you're an Astros fan or just a new baseball fan and want a team to cheer for, you're in luck. InterpretationByDesign.com has provided baseball fans new and old with a very funny flowchart for you to determine which Major League Baseball team you should be a fan of.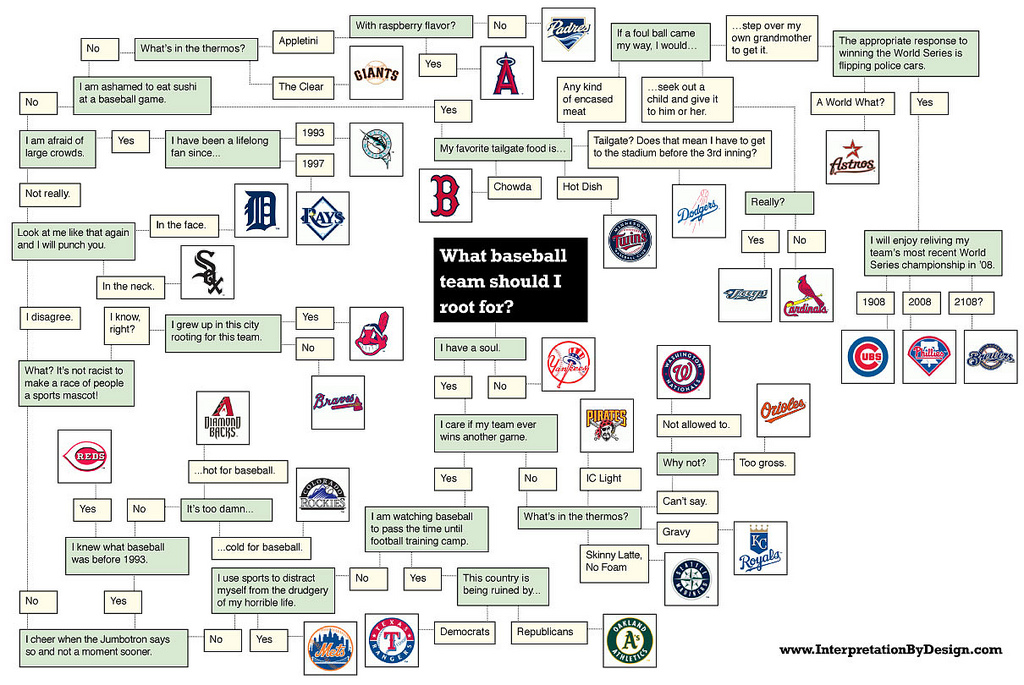 Click Here To Make Image Larger