What NFL Team Is The Biggest Surprise Of The Season?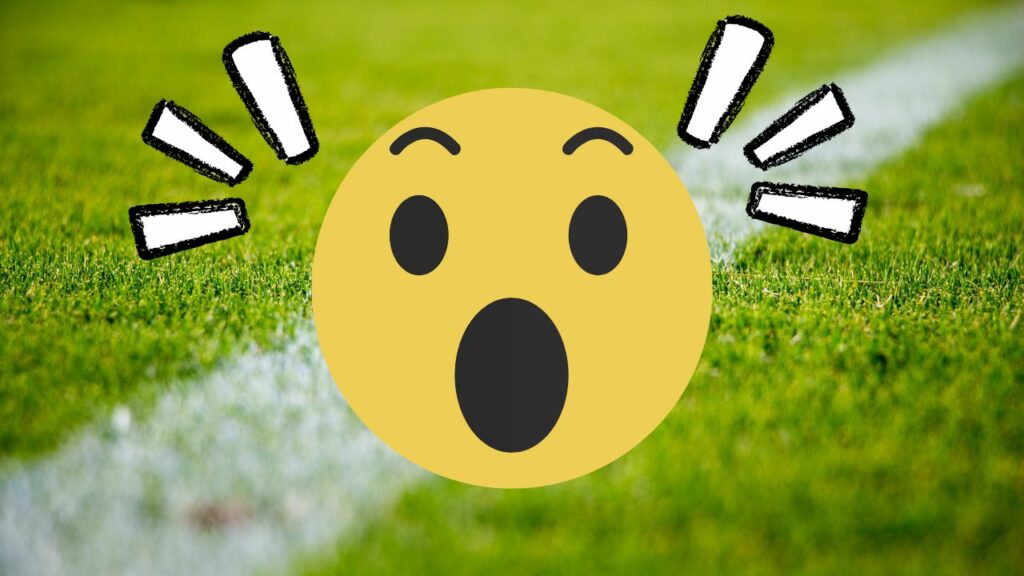 After the completion of Monday Night Football tonight, we will officially be half way through the 18-week NFL schedule. As we approach the half-way mark, I think we can all agree this season has come with a plethora of surprises. Some of those surprises have been in a good way. Others entered the season with Super Bowl aspirations and the door is already closed on them after Week 9.
The unpredictability and parity across the league has provided much entertainment. Any game can go any way. Said unpredictability and parity has also made gambling on the games more interesting. A 17-point lead is no longer comfortable, as we have seen (truly) countless times already this season. With most of those coming from the Raiders, but still it's happened to several teams…not just the Raiders…but mostly the Raiders.
With so much craziness already happening across the league this year, I got to thinking: what team has been the biggest surprise of the year? I felt like it could be any number of teams, for one reason or another. Some shockers are more obvious and talked about in the media, while others are more subtle, but equally as surprising. Let's dive into the candidates before making a pick on the biggest surprise of the season, at the halfway mark.
Pathetic Packers
Once Adams left for Las Vegas (we'll get to them more later) we all knew it was going to be a different type of season for Aaron Rodgers. He has always had that go-to guy, whether it was Adams, Nelson, or Jennings. Now, he was going to be left with a 3 receiver as his number 1 with Allen Lazard. He's talented, sure, but he's not a go-to guy. He's had a good connection with Robert Tonyan when he's healthy, but he's not enough. Then, Watson drops his first career pass that could have gone for a touchdown and his relationship with 12 was over immediately. So, there was no doubting this season would look different. However, I didn't expect it to be this different. I thought the back-to-back MVP would be able to make it work. He hasn't. I thought the coaching staff would be able to develop a game plan to help out. They haven't. I expected the defense to be one of the best in the league and take a load off of the offenses shoulders. It has not.
They have now lost five (checks notes) five! games in a row. That's pathetic. Then, after not landing anything in Free Agency when you desperately need that wideout, you strike out. Only to make it worse by adding that you tried really hard for several guys…and naming them. It's like not going to the prom and then saying "yeah, but I asked Jessica, Sarah, and Megan but they went with someone else." Just stay quiet. The extra details only make you look worse.
Looking at the rest of their schedule, I don't see how they turn it around. The team I (embarrassingly) picked to represent the NFC in the Super Bowl is not going to make the playoffs. And they play in the NFC North. What??
Eagles Flying To An Undefeated Record?
I will be the first to admit: I undervalued the Philadelphia Eagles this year. In the words of Gob Bluth, "I've made a huge mistake." I took the NFC East as a joke and wrote it off to the Cowboys in the preseason like they would have it no problem winning this talentless division. Ouch was I ever wrong. On many things in the NFC East it turns out. While I was way off on my expectations for the Eagles, I can't be the only one. Did anyone see this team being undefeated at the halfway point of the season? I mean I could understand maybe a Wild Card placement or just missing the playoffs, but I didn't see this coming. Looking at it now, I should have believed in them. They have all the pieces. Two outstanding wideouts, one of the best five tight ends in the league, arguably the best offensive line in the NFL, and a defense that's quite intimidating and only got better at the trade deadline, and a dual threat QB. I didn't think Jalen Hurts would be as successful with his arm as he has been this season. I knew what he could do with his legs, but needed him to prove the arm was there as well. So far, he was. I still think that's going to be the biggest concern for the team, but having so many weapons to throw to helps minimize that risk. I also want to question the Head Coach, but I have nothing to point to outside of that initial press conference, possibly the worst of all-time. Health will be a huge factor for the team moving forward but they could make a real run and finish the job, which the Phillies came close to doing but ultimately couldn't. Maybe the Eagles will get redemption for the city. Much to America's dismay.
Slept On Seattle
Entering the season, I expected the Seahawks, Lions, and Falcons to be the top contenders for the first pick in the NFL draft. I'm looking pretty foolish now. The Falcons are 4-5, the Lions still have a good shot at. that pick but just beat the Green Bay Packers, and the Seahawks are 6-3 atop the NFC West. Geno Smith is looking like a totally different dude than we saw with the Jets like a decade ago. What happened? Let's be honest, he was terrible with the Jets. Just brutal. Unwatchable. I think the only memorable moment was him getting punched out by a teammate in the locker room. Now, he's playing like one of the best quarterbacks in the league…and Seattle is winning.
This is huge and unexpected for many reasons. Obviously, they traded away Russell Wilson over the offseason. At first, I thought Seattle was going to lose that trade. Now, Pete Carroll looks like a genius, and possibly saved his job, and Wilson has high kneed his way to becoming the laughing stock of the league. I thought it was over for Seattle when Russ left, now I'm picturing the moment he left being like when Ace Ventura leaves the monastery in When Nature Calls and all the monks are happy and celebrating…not his accomplishments, but celebrating the fact that he's leaving. Former teammates took to social media to poke fun at Russ after that Week 1 Seahawks win over the Broncos. And things only got worse from there.
I don't know how this is going to end up, but at the halfway point the Seattle Seahawks are definitely one of the biggest surprises of the season. Can they finish that way? Or will they regress towards the norm? I would think things would start to fall flat but they've got a lot going for them. Geno needs to just stay consistent. Walker has emerged as a great weapon and addition to the team (Go Green), and they have an experienced coach. Those are recipes for success. Don't be surprised if they find a way to win this division at the end of the year. I never thought I would say that.
Let's Ride…To The Bottom
I think we just covered the Russell Wilson stuff pretty sufficiently. No need to beat a dead Bronco. Surely, this can't all be his fault, right? I don't know, man. Do I think they would also be 3-5 if they had started Drew Lock and had the same roster as last year? Yeah, probably. Maybe one more loss? It wouldn't be very different. Russ is turning into a cheesy Baker Mayfield. At least Baker was kind of funny and likable in his commercials, though. Russ is just embarrassing and tries so hard. But both of those guys were all over your TV and social media, while playing like a middle of the road QB. Stop focusing on your brand and your endorsements and focus on playing football. It has to play a part at some point. If I'm Russell Wilson's teammate, and I'm seeing all these horrible ads and videos, and then he's showing up Sunday, often in Prime Time, playing like that? Nahhh I wouldn't be having it. I have no doubt that the Denver locker room can't stand Wilson. Anyone who has played sports, whether collegiately, high school, or little league has played with someone like him. Trust me…they cannot stand him.
However, I don't think we can point all 10 fingers at Russ. Two of those fingers have to go to their new Head Coach Nathaniel Hackett. Have you ever worked with a colleague who is so far out of their depth that you know they just don't belong and will gone before long? Someone who has to ask you questions every second, then it gets to the point where you're basically doing their job for them and they know truly nothing? That's how I picture Hackett. Watching these games you get a sense that he is so far out of his league. He is not a Head Coach. I reckon they gave him the job in hopes of luring Aaron Rodgers, and then came up short…and stuck with him. His decisions are head scratchers, his game plans are boring, and it isn't working. They also lost a lot of picks and have a ton of money invested in Mr. Unlimited. That's not great. I don't know how they will improve, but they need to find something. If the front office thinks this roster is going to work for them, then their stadium isn't the only thing that's a Mile High.
Rams Super Bowl Hangover?
The Rams have been going through a Super Bowl hangover since Week 1. From the start of the season, it was clear this was not the same team we saw win it all last year. Not even close. The Cincinnati Bengals were able to sneak into the big game last year with a week O-Line, but were exposed. This line for the Rams? Looks even worse. What was once the best defense in football now looks mediocre at best. Even when the have the game won like they did Sunday against the Bucs, they let it slip. On the other side of the ball, it's Kupp or bust. It's not very hard to figure out for the opposing defense. It's not working and they are probably wishing they could have some picks back, because the future isn't very bright right now unless they make some serious adjustments, and attract better free agents in the offseason. It's Los Angeles, it shouldn't be too hard. Am I writing them off as back-to-back Super Bowl champions? Absolutely, yes.
Vikings On A Raid?
The Vikings have been a solid team for a few years now. Not great, but solid. They have flashes where they'll beat a red hot Packers team, then drop a dud against a team they should beat easily. Rinse and repeat. Now, they're sitting at 7-1 and look like near locks to secure the NFC North. I like what I see from the most weeks, they have the ability to run a balanced offense where they can be deadly with the run and dominant with the pass. Weapons isn't a problem. The defense isn't this year, either. The big question is: can Kirk win the big games when it matters? If history has anything to say about it, then no. But this team feels different this year and with little competition in-division they'll glide into the playoffs. I knew they'd be good, but I didn't expect 7-1 good.
While talking Vikings and Kirk Cousins, I think it's a good time to point out that Kirk succeeds where Russell Wilson fails. I feel like Russ tries to be cool and ends up being incredibly cheesy, where Kirk tries to be cheesy and turns out being incredibly cool. Not like real "cool" but likable cool. It's comical, at least.
Drama In New York
When Robert Saleh announced that he was keeping receipts on people talking bad about the Jets, I remember making a comment that said receipt was going to be CVS-sized. Just an endless amount of paper. Well, he has that on record somewhere in that mess of paper, but good luck finding it. The Jets have soared to a 6-3 record at the halfway point of the season. That includes wins against the Super Bowl favorites Buffalo Bills and back-to-back MVP Aaron Rodgers and the Greet Bay Packers. While Zach Wilson certainly hasn't looked good (handsome, sure but not quality play) the defense has really stepped up to keep them in games and allow them to pull off stunning wins. I still don't see them making the playoffs at this point as there are still some challenging games on the schedule, but they definitely deserve their props for getting to the point they're currently at and playing the way they are.
The Jets aren't the only surprise in New York. The Giants are somehow 6-2. Even crazier, I think they have a legit shot at making the playoffs this year. The NFC East entered the season being dubbed the NFC Least but now I think 3/4 teams should make the playoffs. To me, this is a huge surprise as I am someone who has doubted Daniel Jones since he entered the league. I just don't see it. However, when you have a running back like Barkley, winning is possible. Giants' new head coach Brian Daboll is off to a fantastic start in his freshman year as head coach and could end up winning Coach of the Year for what he's been able to do with the Giants and the way he's turned them around. Outside of Saquon, they really don't have any weapons. They're playing with unknown receivers and pulling off W's. They aren't fun to watch, by any means, but at 6-2 they're one of the biggest surprises of the season.
On top of those teams playing in New Jersey, there's also a lot of surprise surrounding the only team that plays home games in the state of New York–the Buffalo Bills. Ahead of Week 1, they were heavy favorites to win the Super Bowl in Vegas. I can understand it. Josh Allen continued to get better, he has tons of weapons, the defense got better with a huge addition of Von Miller. Why not be Super Bowl favorites? Well, turns out when Allen doesn't play well, you have nothing else. For years now the Bills problem has been a lack of a running game. They haven't had one. Yet, year after year they refuse to address it. It could really help Josh Allen out. That's why I never bought in on the Super Bowl hype and picked the Kansas City Chiefs to win it all this year. Until the Bills address their glaring needs, I can't believe they are a legit Super Bowl favorite. They proved that this week losing to the Jets. This team still has a lot of problems and I cannot see them lifting the Lombardi at the end of the season. I don't buy the hype. I think it's starting to show, too. For me, the Bills have been a bit of a surprise to many this season because they have not been dominant as expected.
Hotlanta?
Talking about the Seahawks earlier, I mentioned that the teams I expected to compete for the first pick in the draft are the Lions, Seahawks, and Falcons. Two of those teams have been surprisingly good this season. The Falcons sit at 4-5, that's not bad! I would have guessed they would finish the season with 3-4 wins, so they're already exceeding my expectations. Marcus Mariota hasn't been a star, but he's been good enough and I always say good enough is indeed good enough. However, with more wins come a worst draft pick so now the Falcons are likely going to be looking at a few more years of being mid because they won't be in a position to draft a game changer or one of the best players in the draft. Pros and cons, baby. Pros and cons.
Raiders Or Raidees?
The Raiders have not been raiding much on the field this year. As you saw in the stat earlier, they have blown several big leads that turned into losses. It's almost become predictable. It's not a good look for Coach Josh McDaniels. Could he be another one and done head coach? I haven't seen much to deserve another year. Derek Carr looks worse than ever. Things aren't clicking in Vegas and there could be some serious changes coming for next season. I expected them to be much more competitive, especially with the Carr to Adams connection. I kind of just feel bad watching them. It physically hurts watching those leads slip away.
Dolphins Made Me A Flipper
Coming into the season, I did not believe in the Dolphins. At all. I thought Tyreek Hill made a mistake leaving Patrick Mahomes to play with Tua. I thought he wouldn't get his yards and it was strictly a business decision to go to Miami make a lot of money and have fun in the sun. Turns out, he's doing all of that and then some. Hill is putting up better stats than ever! Tua is looking fantastic, and maybe he's not just a guy or another game manager like many, including myself, expected. All of those weapons on the offense, tons of talent on the D, and an innovative likable coach. I like the equation. I think they could be a dangerous team to face late in the season, and I did not think that would happen. Tua may scare me when he drops back to pass, but I think it's time I change my perspective. This one might be on me. What's not to like with this team? They've shown they can come back to win games after being down big, and can play and dominate on both sides of the ball. I'm changing my tone on the Dolphins.
Is Brady Back?
The Bucs are a hard team to get a read on. If they were healthy, I'm sure it would be different. But, they aren't so week to week seems like a different journey for this team. On Sunday against the Rams, however, Brady reminded the country that he is indeed the GOAT. With a minute left to play he led an impressive drive down the field for the game winning touchdown. After looking like a shell of his former self all season long, this was the first time all year where I saw Tom be Tom. It was a much needed moment not just for Tom, but for the team. They're only 4-5 but still number one in their division. That's all they need to be. If they can find a way to win their division, which there's no excuse not to, then who says Tom can't pull off a couple of wins against weak teams in the NFC to find himself in yet another Super Bowl? What if they make the playoffs and he faces the Giants? Seahawks? You telling me he can't win those? Even as bad as they have been this season, you still can't write them off as legitimate Super Bowl contenders, yet. Had they lost on Sunday it could have been a totally different conversation, but Tom continues to do enough to silence the doubters. I can't say they're out of it. I won't do it.
What's The Biggest Surprise Of The Season?
We've gone over some of the big stories, we didn't even have time to get to all of the surprises, but I think I'm ready to say what's been the biggest surprise of the season. For me, it's the success of the Seattle Seahawks. No way are they supposed to be where they are. Who has Geno Smith become? He could end up Comeback Player Of The Year and should. Carroll could snag Coach of the Year. If Walker keeps it up could he be Rookie Of The Year? One could argue! Things have really come together for the Seahawks at this point in the season, and there's little doubt left that they won the trade with the Denver Broncos. Turns out it could be a little addition by subtraction.
What do you think has been the biggest surprise of the season so far? Send me a tweet.