Welp, I Guess I Now Have To Wear Kim Mulkey's Pink Ostrich Feather Jacket To A Cubs Game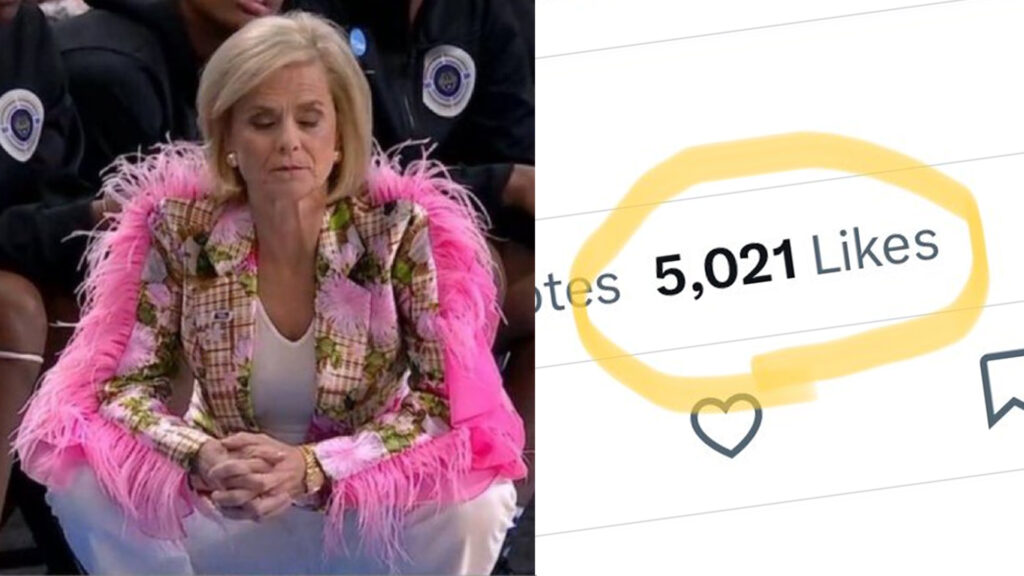 I've done it again. I severely underestimated the power of the Internet.
If there's one thing the internet loves, it's extremely dumb things. From naming ships Boaty McBoatface to wanting to see Jason Kidd's collar grow…
And now getting me to a Cubs game in the most ostentatious jacket in the history of clothes.
So let's take it back to Friday night, shortly after the LSU Tigers won their Sweet Sixteen matchup in the NCAA Women's College Basketball Tournament, I tweeted out the following.
I assumed 5,000 was ridiculous enough to where people would find it funny, but not come through. I'm actually on a short vacation in Florida right now, and when I posted the tweet, I figured there would be an 80% chance I would not make it to 5,000 likes. Mainly because the "like this for this to happen" tweets are so played. We've seen them a million times and they all feel like they're just clout-chasing. So I posted this tweet somewhat facetiously because I figured the visual of me at a Cubs game in this jacket would make people laugh. Plus, it was posted on a Friday night (when fewer people are online), thus causing the snowball effect to start off super slow. I assumed I'd get maybe 1,000 or 1,500 likes before it died off. Well, I guess that visual was enough to get people on board. A lot of people. Includng the Portland Pickles.
I went to bed last night with only 1,400 likes. Feeling a tad nervous, but confident it would still take a lot to more than quadruple that. But, of course, I woke up to 4,000. And ultimately hit 5,000 less than an hour later. Greeeeeeat.
And now the search has begun.
My Google search history currently matches that of a rich suburban PTA president or a Freddie Mercury impersonator. I'm hoping my wife doesn't see it. Maybe I should switch to incognito mode? But this search might be more difficult than originally thought. Without getting in actual contact with LSU head coach Kim Mulkey, I'm not exactly sure how I'm going to find this jacket, assuming (and hoping) it's not custom-made by what appears to be Jim Henson.
Luckily, I've had a few internet sleuths do some early digging for me. Shout out to Maggie Hendricks of Bally Sports (and her follower Shawn Mangan), Logan Cummins, and David Webb for their help so far.
It's not like I can run into any Chico's or Ann Taylor LOFT to find this thing. The aforementioned Rodeo Boutique hasn't been active on Twitter since 2015 and I haven't been able to find a social media presence for Queen of Sparkles. If it's custom-made, I'm screwed. I'll just have to get creative. This jacket is like if Harry Styles' and Brandon Flowers' jackets had the sloppiest sex and accidentally procreated this.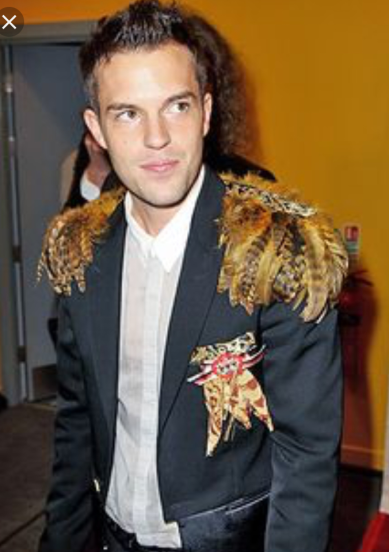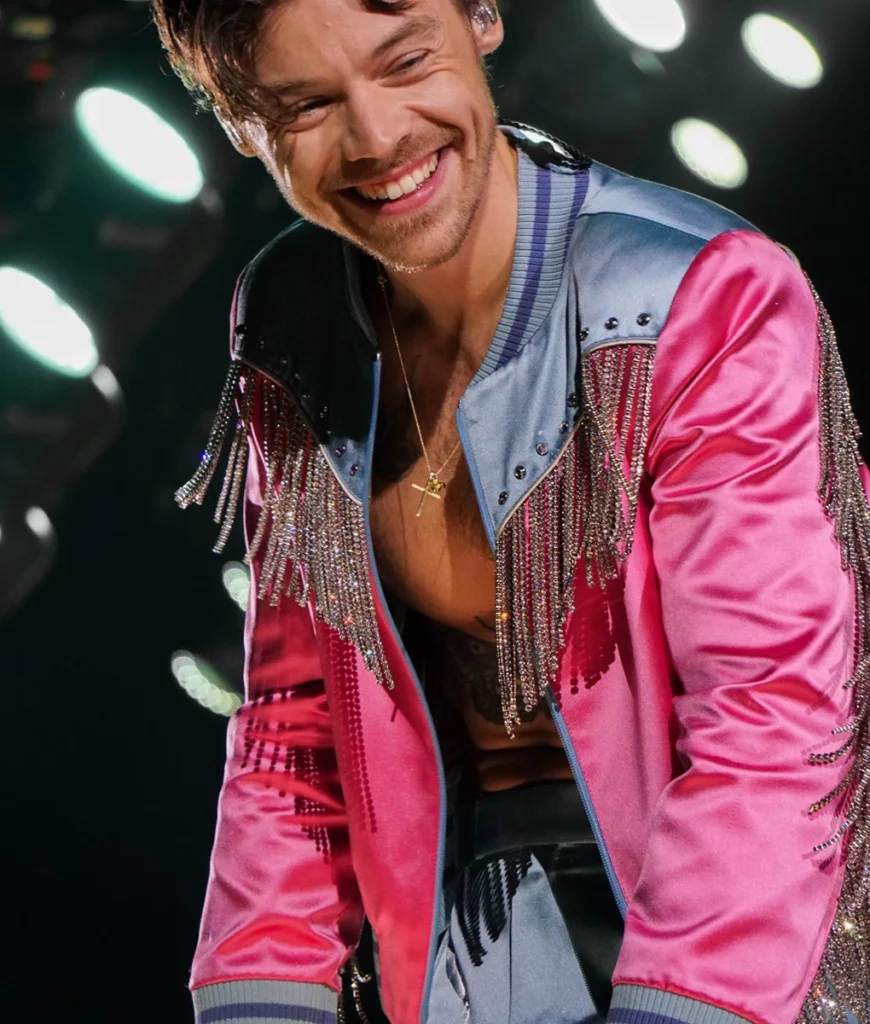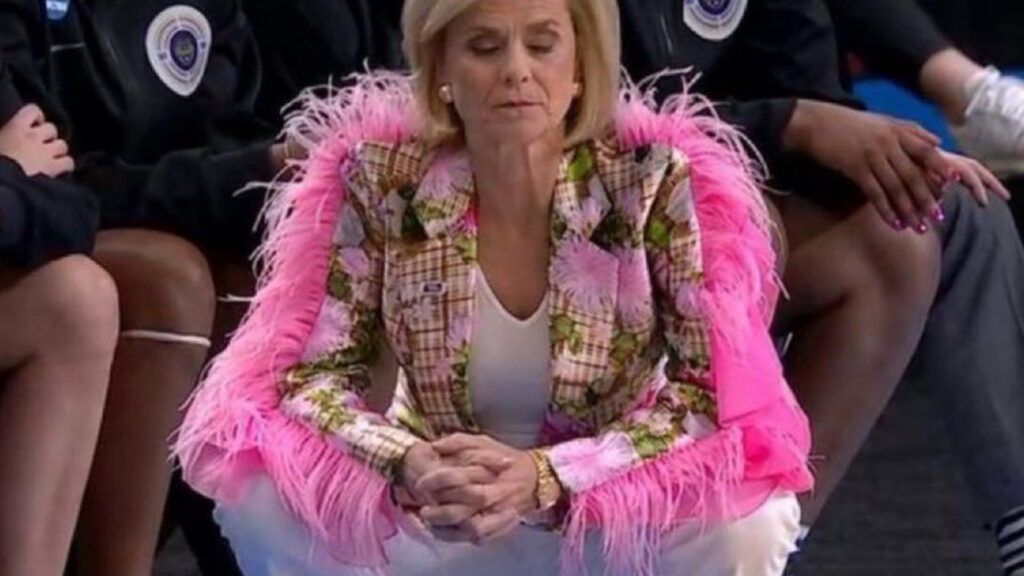 Look, I'm a man of my word. I will follow through with this and document here on Korked Bats. If you care to follow along, @korkedbats on Twitter, IG and TikTok. If you thought the World Baseball Classic was the showiest thing baseball had to offer, just wait until I hit up Wrigley in a jacket louder than the corner of Clark and Addison on November 2, 2016.