Well, We Found It… The Worst Derrick Henry Take Of All-Time, And It Comes Via Ryan Clark
I went on 104.5 The Zone in Nashville yesterday (as I do every Monday at 3:45p CT on 3HL – shameless plug) to share my thoughts on Ryan Clark's absurdly atrocious take on Derrick Henry. Listen to my full take here:
Now if you care to watch Ryan Clark's full, uncut take, you can do so below, but trust me when I say you will be dumber after watching it in full.
I mean, if you make a take that makes Stephen A. Smith make this kind of face, that should be your first tell that the take you made is exceptionally bad.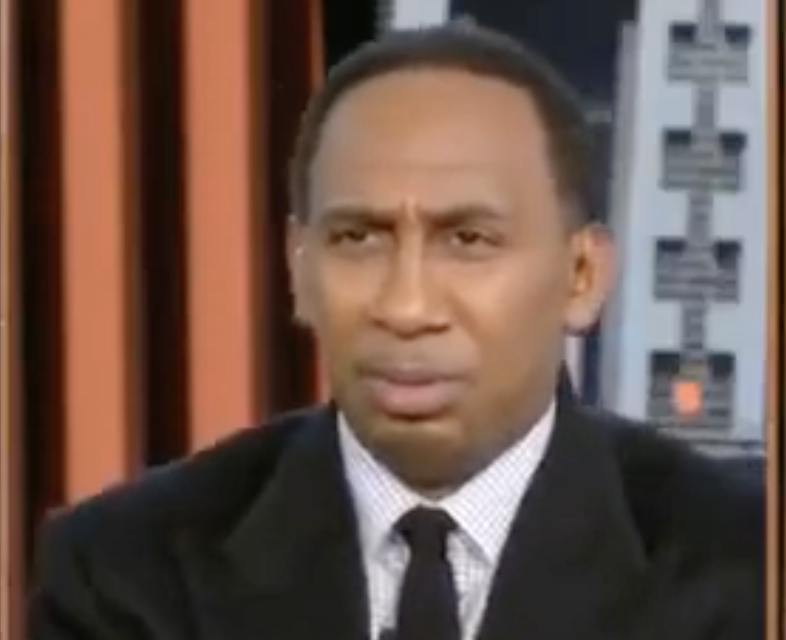 Stephen A. Smith sits across a desk from Max Kellerman for 3-4 hours a day (I don't know how long First Take is, I just assume it's on all morning and the same length as a root canal). You have to assume he's grown numb to terrible takes. So if you can muster that look out of him, that says a lot about how bad your take is.
And Ryan Clark's take was bad.
Like 'Jaguars trying to tackle Derrick Henry' bad.
First off, accusing Derrick Henry for running differently when he's at the line of scrimmage vs. when he's at the second level of the defense? I'm sorry, but what running back DOESN'T run different at the LOS as opposed to the secondary? That's what you do. Any running back who runs the same in the secondary as they do at the line probably isn't a good running back. العاب مربحة Second, to accuse Derrick Henry for only bullying players smaller than him… what player in football ISN'T smaller than him? Derrick Henry is the size of the Statue of Liberty. Hell, Aaron Donald is shorter than Derrick Henry. He's going to have difficulty finding players who can look him in the eye without getting a crick in their neck.
And Ryan Clark claiming he'd take down Derrick Henry today? Lol. Good one, Ryan. You're shorter than Josh Norman, and we all know what he did against Josh Norman. شرح لعبة بينجو
Now I should add that I would not be doing my journalistic due diligence if I didn't point out that Ryan Clark has since walked back and apologized for this take. But that should only solidify just how bad this take was.
Ryan Clark did not say anything offensive. He did not say anything racist, homophobic, sexist, or xenophobic, and yet he still felt the need to apologize for his take. Because it was that bad. To sum up the video below, it's basically Ryan Clark saying, "Look, I recognize that I am not good at making valid points about King Derrick Henry, so I would like to apologize for even attempting to do so."
Is this the first person to ever appear on First Take to ultimately walk back his take and apologize for it?
(I'm legitimately asking. Again, I don't watch First Take.)