Weddings, Break-Ups, and Jimmer
July is for love. Everyone knows that. Ok, nevermind. We just made that up. July is for really crappy clip art images of fireworks and other crappy stuff. The only thing more annoying than the font Comic Sans, people who say "we" when talking about their favorite professional sports team, and Dermot Mulroney's upper lip scar is cartoon clip art images. But I digress.
We want to promote the love (and in Cutler's case, not so much love), mainly so the Black Eyed Peas would just shut up already. I mean really. It's like someone recorded a kindergartner going bat-crazy in a synthesizer store. And on top of all that, the only thing more ridiculous than their excuse for music is their outlandish outfits. Seriously, even Lady Gaga says their clothes are insane. If I have to hear the Black Eyed Peas ask "where is the love?" one more time, I'm going to kill myself. By listening to any of their albums on repeat. But I digress again.
Let's start off our love trip with a picture of Boise State Broncos quarterback and early Heisman Trophy front-runner Kellen Moore. He got married to his long-time girlfriend, Julie Wilson, this past weekend. That's right our little Kellen is all grown up. Seems like only yesterday he was replacing Jared Zabransky to be the starting quarterback for the Broncos. Through pictures we've seen, the wedding seemed to be very beautiful and remember Boise State kicker Kyle Brotzman, most notable for shanking two field goals in the Broncos' only loss to Nevada last season? Well, word on the street is that he was invited to the wedding, but he missed it too. (zoom)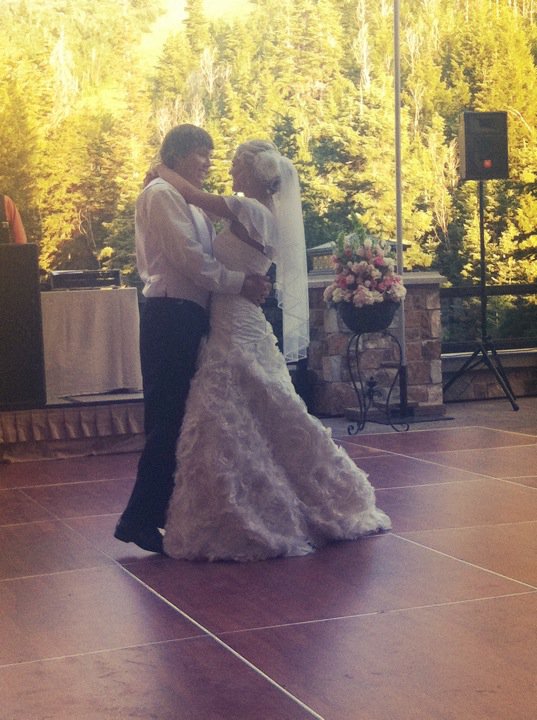 Congratulations to Kellen Moore and his wife. Hopefully, the ole ball and chain won't hold you back from the Heisman this year.
However, Kellen Moore wasn't the only quarterback with a wedding this weekend. Riding-motocycles-without-a-helmet enthusiast Ben Roethlisberger got married. And before you ask, no it wasn't in a bar restroom. It was in a church. To a girl. With her consent.
Congratulations to Ben Roethlisberger and his wife. We're glad Ben was able to Steeler heart. (See what we did there?)
Now enough with all this romantic crap. What is this? A Rachel McAdams movie? No! This is a sports blog… I guess that doesn't help my point either.
Jay Cutler and that girl from The Hills broke up.
Say whaaaa? (Please don't actually say "whaaaa?" unless you want to sound like Wanda Sykes) You may be thinking, "But weren't they engaged?" And to that I'll respond with "Yes." and "What are you? E! Entertainment Television?" You shouldn't know that as a sports fan. You should only know that ole Jay is almost as bad at finishing out an NFC Championship Game as Maurice Jones-Drew is at not tweeting his feelings out about Jay Cutler not finishing out an NFC Championship Game.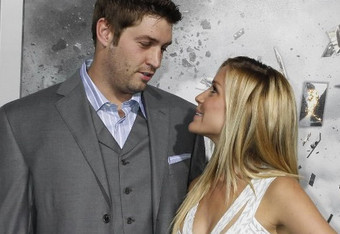 Regardless, the Chicago Bears quarterback and The Hills actress reality star Kristin Cavallari called off their engagement. At least according to a Billy Bush tweet. (Which apparently we all just go by whatever Billy Bush tweets now-a-days) The two have been dating since last-August and got engaged in April. However, it's Jay's loss. And to be honest, it's probably his biggest loss since. Well. That NFC Championship Game he couldn't finish.
It's really a shame this couple broke up. They always looked super happy together.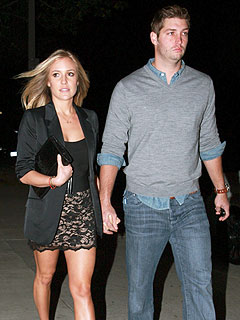 And finally, Jimmer Fredette and his girlfriend, Whitney Wonnacott are in Alaska. So. Just figured we should report this. Jimmer Fredette is in Alaska.