We Ranked The SEC Network's Individual School Commercials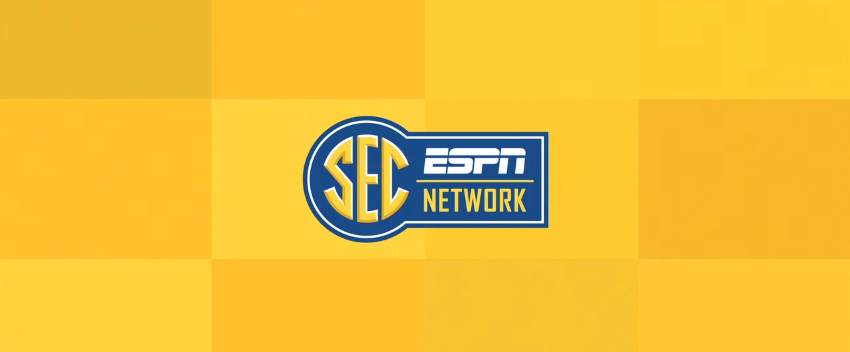 This week, the SEC Network unveiled 14 new commercials promoting the network's launch in August 2014. Each commercial focuses on a different SEC team. Like the SEC in football, most of them are awesome. However, there are some that are terrible. Lucky for you, we ranked each one from worst to best.
14. Kentucky
How we envision this video coming to fruition…
SEC Network's Director of Marketing: "Ok, great work everyone. We've completed all 13 SEC schools by this afternoon's deadline, and we… WAIT. Aren't there 14 SEC schools?! Crap… We forgot Kentucky again. Thompson! Quick, find the most entertaining 30-second clip of Kentucky athletics and report back in 20 minutes."
Thompson: "I'm on it, boss!"
Also, note: Thompson is an unpaid high school intern.
On mobile? Watch Kentucky here.
13. Georgia
The SEC Network used a Herschel Walker highlight from 1980 for two reasons:
It's one of the most memorable highlights in Georgia football history.
FIRE MARK RICHT!
On mobile? Watch Georgia here.
12. Florida
In case anyone needs a step-by-step instructional video on how to do the Gator chomp, the SEC Network has you covered.
Although, it was either this or :30 seconds of Florida football players blocking each other.
On mobile? Watch Florida here.
11. Vanderbilt
If you think the crowds at Memorial Gymnasium are great, you should see the crowds at Vanderbilt's library!
On mobile? Watch Vanderbilt here.
10. Mississippi State
This commercial shows off Mississippi State's second most popular tradition, The Leftfield Lounge. Mississippi State's most popular tradition is, of course, sitting around and doing absolutely nothing in Starkville, Mississippi.
On mobile? Watch Mississippi State here.
9. Tennessee
Wut? Where are all the other clips of Tennessee's rich athletic tradition? No? All we get is a mom singing to a baby? Couldn't they have at least shown the picture of Lane Kiffin's face taped to the inside of that baby's poopy diaper? No?
On mobile? Watch Tennessee here.
8. Ole Miss
The Grove is home to the nation's best tailgating ahead of watching the nation's most disappointing football.
On mobile? Watch Ole Miss here.
7. Arkansas
"You can be in China. You can be in Russia. And all you got to do is make this call, and everybody knows you're from Arkansas."
Pretty sure if you did this cheer in China or Russia, you'd be arrested and/or shot.
On mobile? Watch Arkansas here.
6. South Carolina
The only people who love Darude's "Sandstorm" more than the folks at South Carolina are the inventors of AXE Body Spray.
On mobile? Watch South Carolina here.
5. Missouri
Nothing screams "S-E-C!" more than a group of choir dudes singing a slow barbershop melody of the school's cheer. If that doesn't get you jacked for football season and/or the rest of the commercial, I don't know what will?!
On mobile? Watch Missouri here.
4. Auburn
This is a fantastic commercial, showing off one of the most revered traditions at Auburn. A commercial everyone can love. Well, everyone but Alabama fans and an Auburn fan who has to take a crap on the morning after an Auburn win.
On mobile? Watch Auburn here.
3. LSU
 FUN FACT: LSU also has a cage for Shaquille O'Neal, where he just lies around all day too.
On mobile? Watch LSU here.
2. Texas A&M
Way to tug on our heart strings with a dog, Texas A&M. Is somebody cutting onions around here? Gah.
On mobile? Watch Texas A&M here.
1. Alabama
Surprise, surprise. Alabama is ranked #1 in another poll. According to this video, Bear Bryant expects nothing less than a National Championship. Please, nobody tell him about this past season's Iron Bowl and Sugar Bowl losses or he will arise from the dead and murder everyone in Tuscaloosa. That's probably why no one in the video is smiling.
On mobile? Watch Alabama here.
• • •
This post was written by Austin. You can follow him and his jokes on Twitter: @TheAHuff
And also, for up-to-the-minute sports jokes, follow Korked Bats on Twitter: @KorkedBats