Listen up Korked Bats Nation, and listen up good. Every once in a while we'll steer off the beaten path of sports to deliver you some great goods that will ultimately enlighten your life. (You can thank us later.)
Today is one of those days.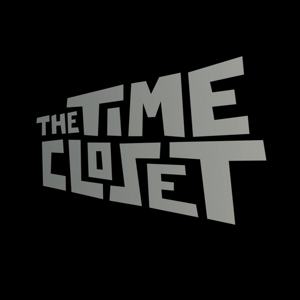 From writer/director Seth Worley comes a story about what happens when a guy who screwed it all up meets a kid from the future. Starring Tyler Torti and Ben Worley, The Time Closet is a refreshing story about relationships, consequence, and the potential in all of us. Also, murdered butterflies, broken arms, car chases, and disappearing hands.
Here is the preview:
Starting today at 11 am CT, The Time Closet will be released each Monday as a 16-part web series. The best part? It's free to watch. Yup, that's right, it's cheaper to watch this web series than it is to take a 20-minute phone call by using 10-10-220.
However, if you like what you see, you may want to learn more about what Seth Worley and his team have created. If that's the case you can spend $3.99 a month on all-access behind the scenes exclusive bonus material. This bonus material includes how-to tutorials (for all you young film makers), podcasts (for all you blind film makers), and the appreciation of supporting independent film makers.
Honestly, just sacrifice one Venti Chai Tea Latte a month and purchase a subscription to get all the cool things these guys are offering you.
Also, if you subscribe before April 11th, or next Monday, you'll be entered to win the Red Giant Magic Bullet Suite with the Indie Film Pack. So, they'll give you a week to consider whether you want to be awesome and pay the $3.99 a month with a chance to win, or you can be a stiff and save your money to buy Little Fockers on DVD.
Here's a Sneak Peek of what you'll get by subscribing:
Regardless of whether you sign up or not, check out this sweet indie-film turned web series because you won't regret it. It's funny, action packed, romantic, and kick ass. What else do you want from a film?
Check out TheTimeCloset.com to watch and learn more.