VIDEO: An Unboxing of The Kim Mulkey Jacket & Other Updates To This 'Amaze' Saga
This week continues to get more and more amaze.
I feel like this entire blog has become just updates on this Kim Mulkey jacket situation and movie reviews from Kenny. (Shout out, Kenny!) But a lot has happened in the past week, and I haven't had a ton of time between editing, blogging, and – oh yeah – my actual job to update with other stuff. So just bear with us here, because we're only a few days away from Saturday (April 22), when I will be wearing Kim Mulkey's jacket to Wrigley Field for the Cubs-Dodgers game. It's absolutely ridiculous how big this has grown. From the reverse of that Garth Brooks song with Baton Rouge calling me…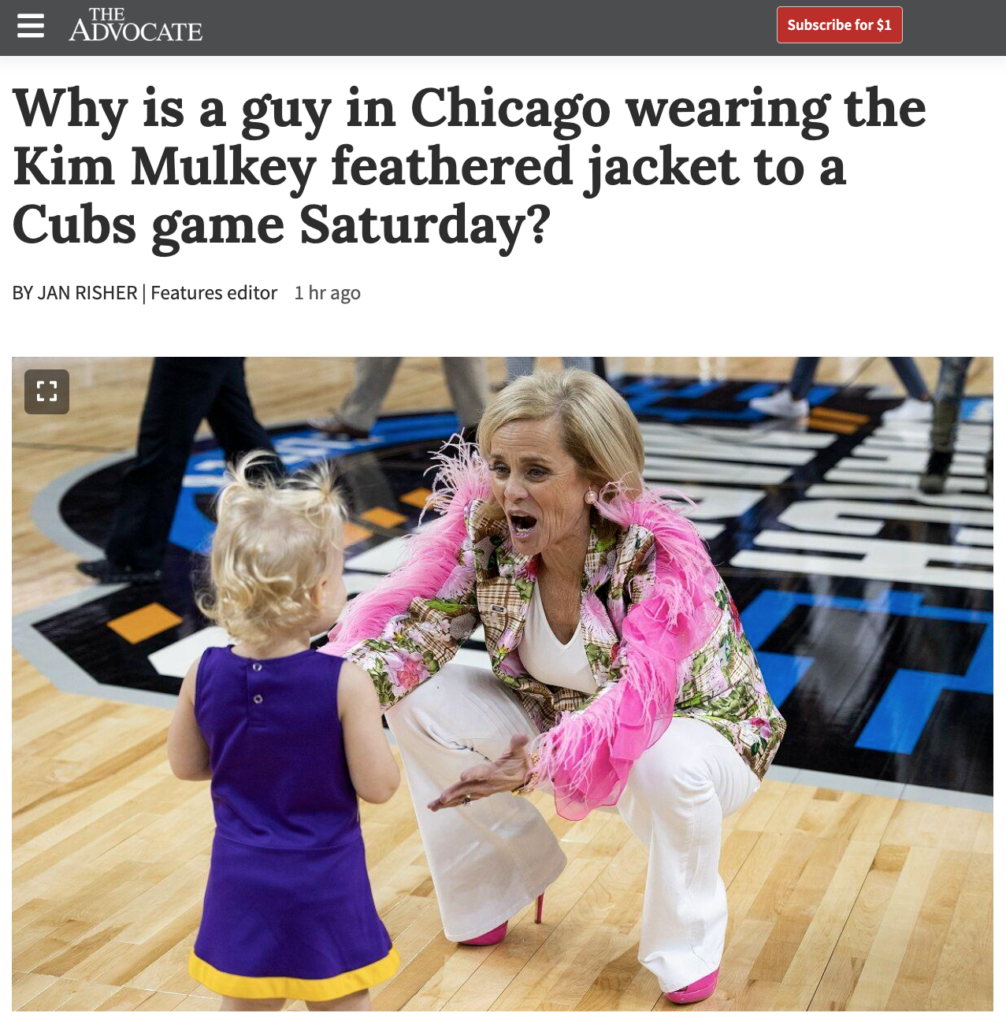 It's a good question if you think about it.
From then hopping on 670 The Score in Chicago with the legends Laurence Holmes and Leila Rahimi.
To the @Cubs following Korked Bats on Twitter…
To finding out that Martha Gottwald of Neu Byrne, the designer of the jacket, and LSU Women's Basketball assistant coach Jennifer Roberts are both flying in for the game. WHAT. IS. HAPPENING? All from that stupid tweet from me just sitting on my couch laughing at that jacket.
As for the jacket itself, it's hanging in the bag in my kitchen just staring at me every single day. Waiting until Saturday. And so am I.