U Up? Then Send Us Some Sexy Baseball Stadium Beer Pics
The Korked Bats DO BEERS Stadium Roadie is back, and we need your help!
Each year, we've been adding to our map to try and get a beer pic from every professional baseball stadium in the country. Here are the locations we have so far: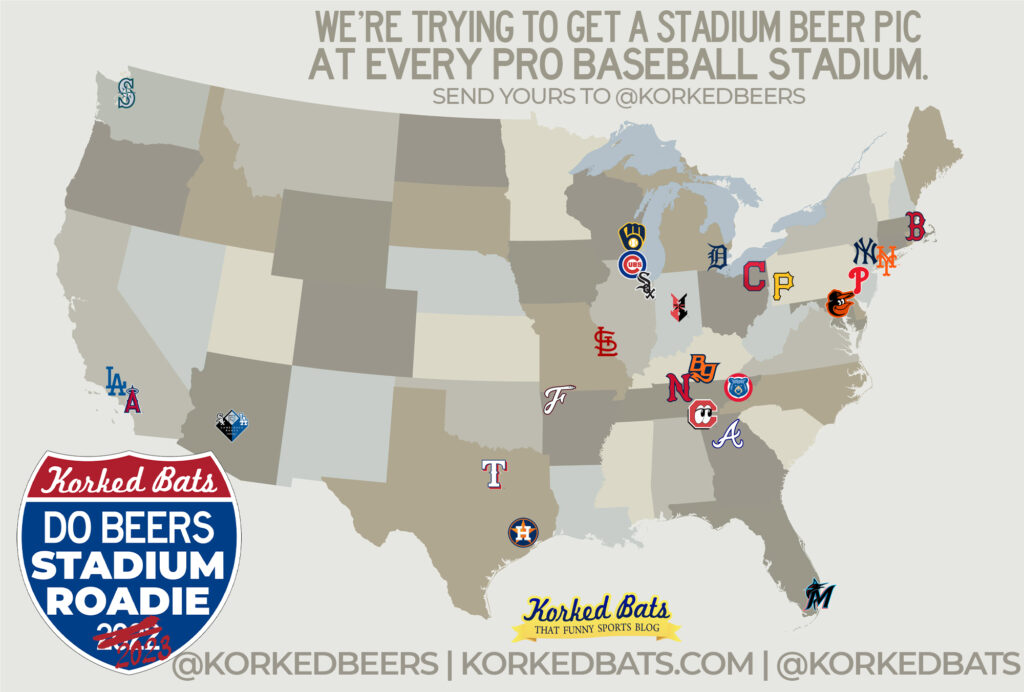 From spring training to the minor leagues to even that Costco that the Texas Rangers now play in. So if you do beers at a ball game, snap a pic and send it to us at @KORKEDBEERS.
And go ahead and follow too, if you want. Your call.
We already kicked off 2023 with a beer pic from a stadium that – surprisingly – took us a while to get: Wrigley Field. But the Friendly Confines are already checked off the list. And now we just need Great American Ballpark in Cincinnati to round out the entire NL Central. So do beers and help us out this summer, you drunks!