Top 10 @korkedbats Tweets of 2013
Some of you* may know, Korked Bats is on Twitter. On there, we share funny links and sports jokes. The following are the top 10 sports jokes we tweeted this year (based on number of RT's).
To all of our followers*, we thank you for following us this year. We hope we make your love for sports a little funnier.
(* – Roughly 9,000 of you.)
10. Typical Lane Kiffin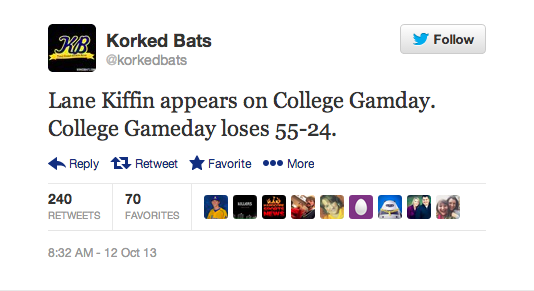 (by @TheAHuff)
9. Trent Richardson gets traded from the Browns to the Colts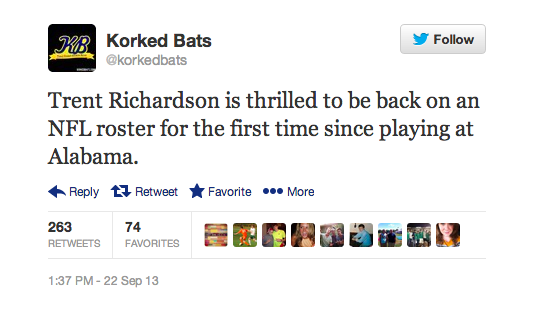 (by @TheAHuff)
8. Chris Webber made it to Michigan's NCAA National Championship Game.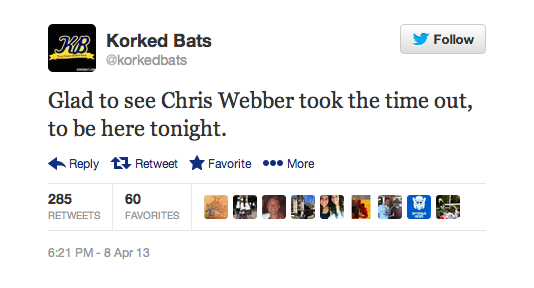 (by @TheAHuff)
7. "What's better? Being faster or being slower?"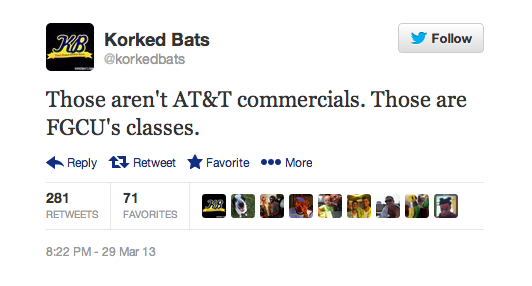 (by @TheAHuff)
6. Jameis Winston wouldn't take no for an answer.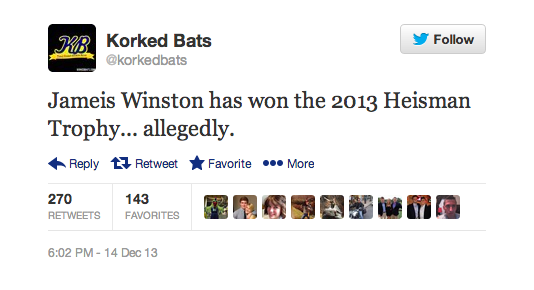 (by @TheAHuff)
5. It's still Steve Bartman's fault.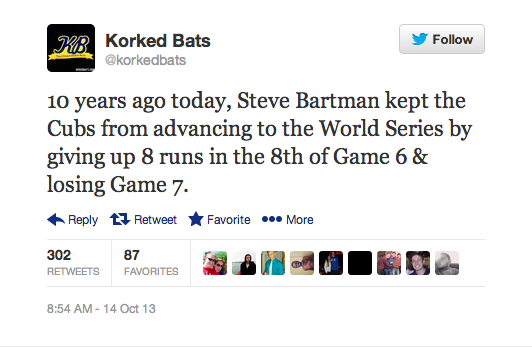 (by @TheAHuff)
4. John Calipari's friend is Robert Morris.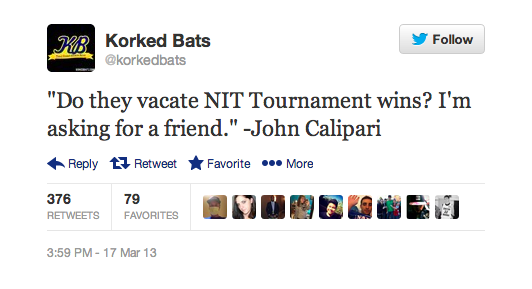 (by @TheAHuff)
3. Ultimate NBA revenge.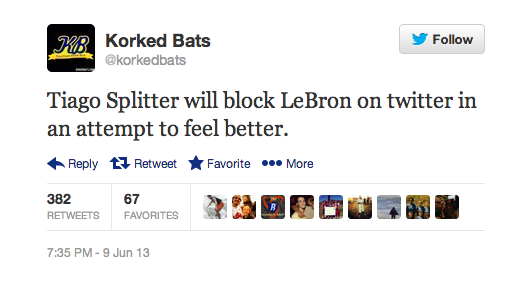 (by @KyleAyers)
2. Marshall Henderson lost in the tournament, but we'll see him again.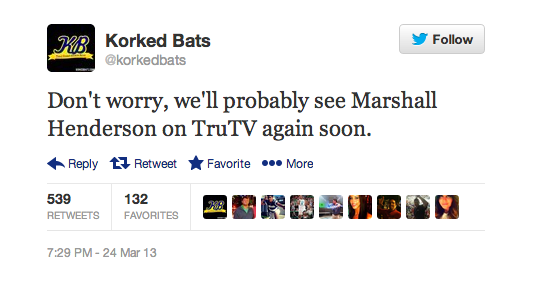 (by @TheAHuff)
1. OMG! HE CLEARLY STEPPED OUT OF BOUNDS!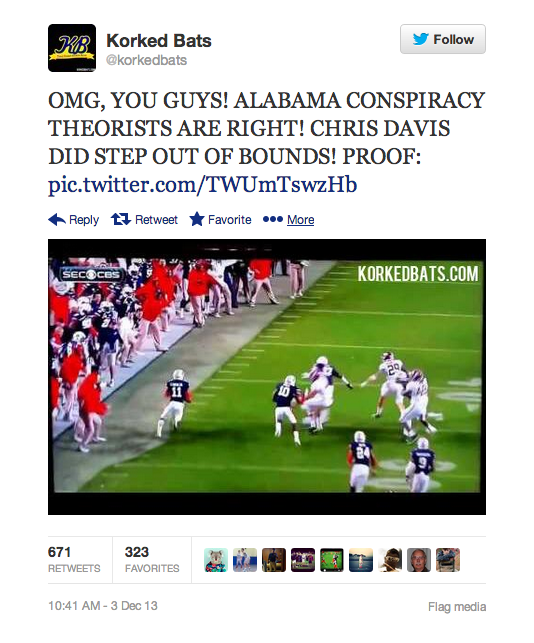 (by @TheAHuff)
• • •
For up-to-the-minute sports jokes, follow Korked Bats on Twitter: @KorkedBats