Tom Brady To Host A Non-Super Bowl Party This Year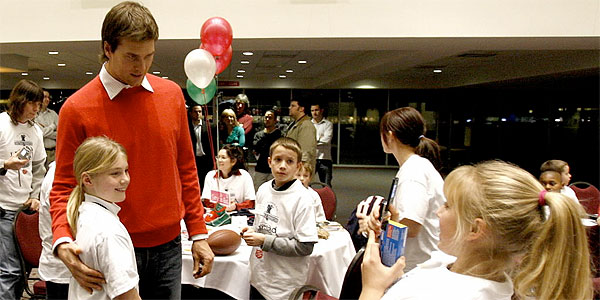 BOSTON — All-Pro Patriots quarterback and fashionista Tom Brady announced today that he hosting a Non-Super Bowl Party at his home on Super Bowl Sunday.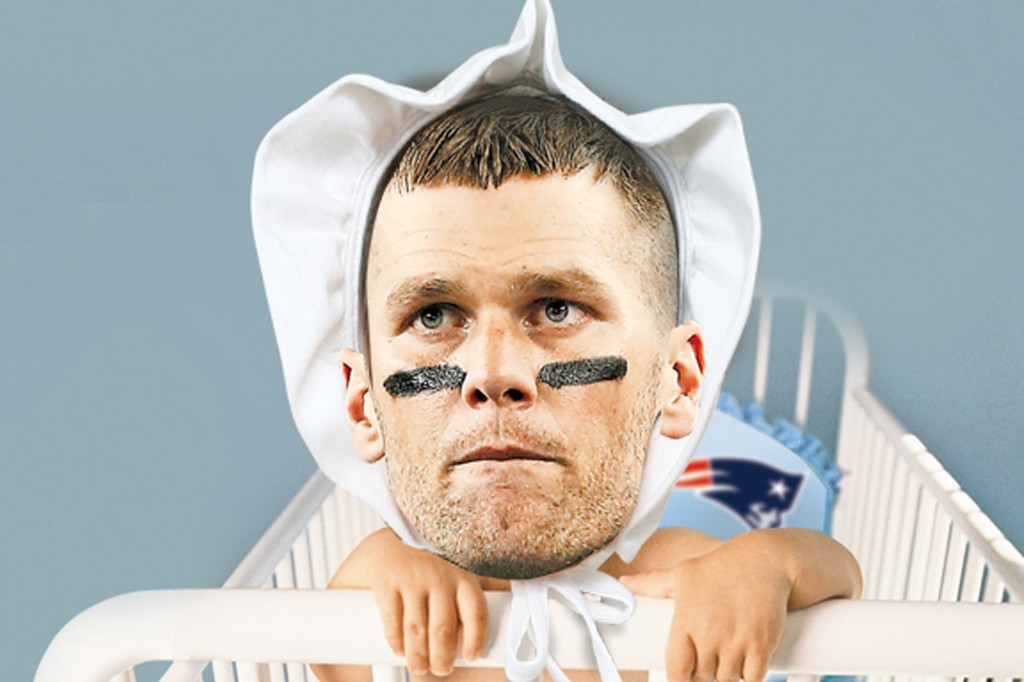 Brady, who has already stated publicly that he will not be watching the NFL's biggest game of the year, has already begun mailing out his party invitations wrapped in twine and laced with a rustic-looking fabric. It's a lavish invitation stemmed from an idea Brady claims to have gotten "off of Pinterest." The invitations include strict rules of no football talk and a reminder to bring your favorite covered dish.
"Gisele and I are excited to throw this lil' shindig for our friends," Brady said while flat-ironing his hair. "We're going to have good food, awesome games, and we are gonna watch the first three seasons of 'Sex & The City' that I just got on DVD!"
The invitation also includes a list of party games and activities could potentially happen throughout the night, like MASH, Twister, and maybe even a pillow fight if things get "totes silly."
Patriots head coach Bill Belichik claimed he was given no choice but to attend. "I tried to get out of it, but Tom said he would hold his breath until I said yes, plus he said there would be Yoo-Hoo. I absolutely love Yoo-Hoo," Belichick said with no emotion.
Patriots owner Robert Kraft claimed he was also guilted into attending after he lost Wes Welker last off-season. "Tom said I owed him for 'making his BFF go away.' He then laid on the floor of my office and threw a tantrum. What was I to do?"
When asked how many attendees he expects at his party, Brady said he expects at least a million people. This prompted his wife Gisele to add that she and Tom sent out around a dozen invitations. "Tommy went through about 20 packs of construction paper," Gisele said. "He even made little RSVP cards, it was so adorable."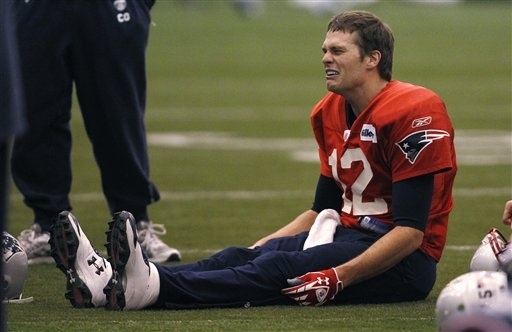 Gisele also revealed that she is planning an alternate party just in case Tom's party fails. "I don't think Tommy realizes that it's probably going to be just Coach Belichick, Mr. Kraft, and myself. So, I planned a little something just in case he gets upset."
Upon hearing his wife's alternate plan, Brady ran to his room, slammed the door, stomped around, and demanded ice cream and a new pair of Uggs or he wasn't coming to the party. But not the Classic Short UGGs. Brady demanded the new chestnut colored Bailey Button Triplet UGGs.
Super Bowl XLVIII, and Tom Brady's lame party, will be February 2nd at 6:30, with the Seattle Seahawks facing Tom's BFF Wes Welker and the Denver Broncos.
• • •
This post was created by Joe. You can follow him and his jokes on Twitter: @JoeShowShow
Also, for up-to-the-minute sports jokes, follow Korked Bats on Twitter: @KorkedBats