Tom Brady Now Has The Most Playoff Losses In NFL History – Can He Still Be The GOAT? People Are Asking.
Well, Tom Brady had a good run. He was the GOAT there for a while. But now? Now it's like hashtag not my goat, ya know? I mean, how can you call him the greatest of all time when he literally leads the NFL in most playoff losses all-time. That's a pretty damning stat. It's a shame too. Because before that, he was the greatest. But now? I don't see how we can view him in the same light.
Oh, he's got 7 Super Bowl rings? Blah, blah blah. 5 Super Bowl MVPs? Blah, blah, blah. He's 45-years-old? Blah, blah, blah. Yeah, he also has the most losses in do-or-die games than anyone. Maybe it's just me, but that's not a stat I'd want any part of. That's 12 more playoff losses than Case Keenum, Marcus Mariota, and Blake Bortles. To be frank, that's embarrassing. Personally, I used to think so highly of Tom Brady, what with all his NFL MVP awards (3) and his Offensive Player of the Year awards (2). But now? How can anyone look at him the same? Sure, maybe until last night he had as many playoff wins as the entire Dallas Cowboys franchise (a franchise with 5 Super Bowl wins), but he now has more playoff losses than Aaron Rodgers, and all Aaron Rodgers does is lose in the playoffs. Honestly, if I'm Tom Brady, I just retire right now. Walk away from the game and never come back. Because if he somehow adds to this god-awful and pathetic stat, that would only look worse for him. Worse than he looked after that plastic surgery getaway he took during training camp (allegedly).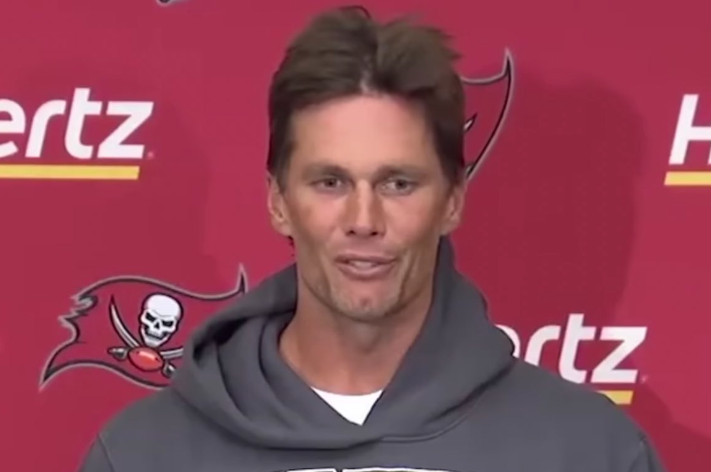 Now you may still be willing to deem the guy with the most losses in NFL postseason history as the "GOAT," which is fine. I mean, that'd be like calling Karl Malone the GOAT of basketball for the number of times he lost in the playoffs. But I get it. It usually takes a lot for stubborn sports fans to change their viewpoints and takes. Just ask Skip Bayless. And honestly, I didn't want to go here. I didn't want to play this card, but you've left me no choice. More damning evidence on Tom Brady's legacy: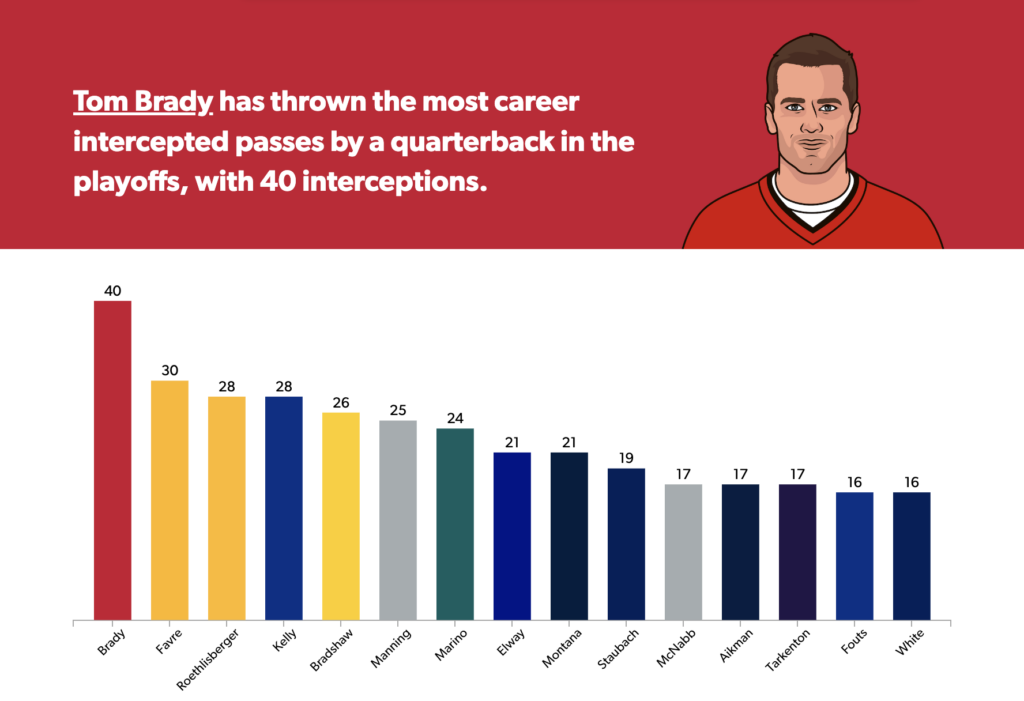 Wow. Just wow.
40 career interceptions in the playoffs alone? That's – how do we say – pretty bad. The worst, even. Ten more interceptions than Brett Favre, and that man was more careless with footballs than Mississippi welfare funds.
Look, I don't want to do this. I don't want to kick a man while he's down. But want me to keep going?
Woof. That's 20 more sacks than Roger Staubach, a guy who played quarterback in an era where it was still legal to tackle quarterbacks. Embarrassing. Hell, just the fact that he's been sacked more times than Joe Burrow was in last year's playoffs is case in point enough. It's just a shame that we were able to witness both the rise and fall of Tom Brady. I guess the old saying's true: either you die the GOAT or you play long enough to suck.
So anyway? Who should be the next GOAT? Too soon to claim Justin FIelds or Brock Purdy? If so, then it's obviously Andy Dalton.