Tim Tebow's Top 7 Insults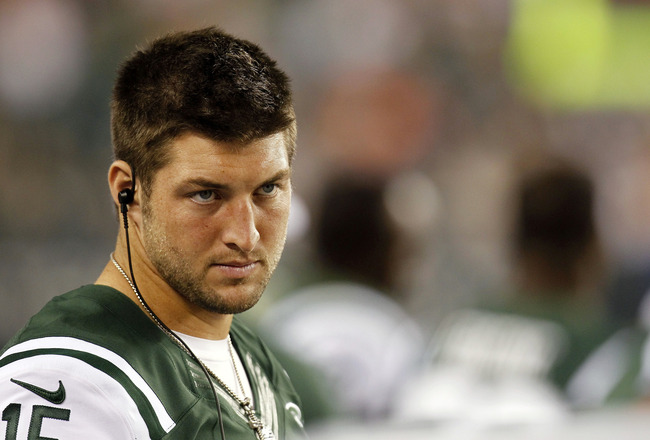 In case you haven't heard, Tim Tebow is a football player. Also, many people think he's "terrible" at football. In fact, the New York Daily Post recently reported that an anonymous player on the Jets said exactly that. Of course, if you're waiting for Tim Tebow to fight back with his words, you'll be waiting for a while. Tebow is a humble man of God and will always turn the other cheek in these instances.
Although, that doesn't mean he doesn't keep a stash of insults for a rainy day and/or plague. Here is that list of insults:
You were baptized in a public swimming pool.
I had a nice time witnessing to your mother last night.
If my dog was as ugly as you, I'd shave its butt and tell it that it's one of God's creatures and it's beautiful on the inside.
Hey, the year 1 B.C. called, it wants it's unsaved sinning back.
You're so bad at quarterback, people compare you to me.
I hugged your wife for an extended amount of time the other day. It was nice.
Go to heaven.
• • •
This post was created by Austin. You can follow him and his jokes on Twitter: @TheAHuff
Also, for up-to-the-minute sports jokes, follow Korked Bats on Twitter: @KorkedBats