This Year's NFL Combine Includes New Drill, The Elevator Drag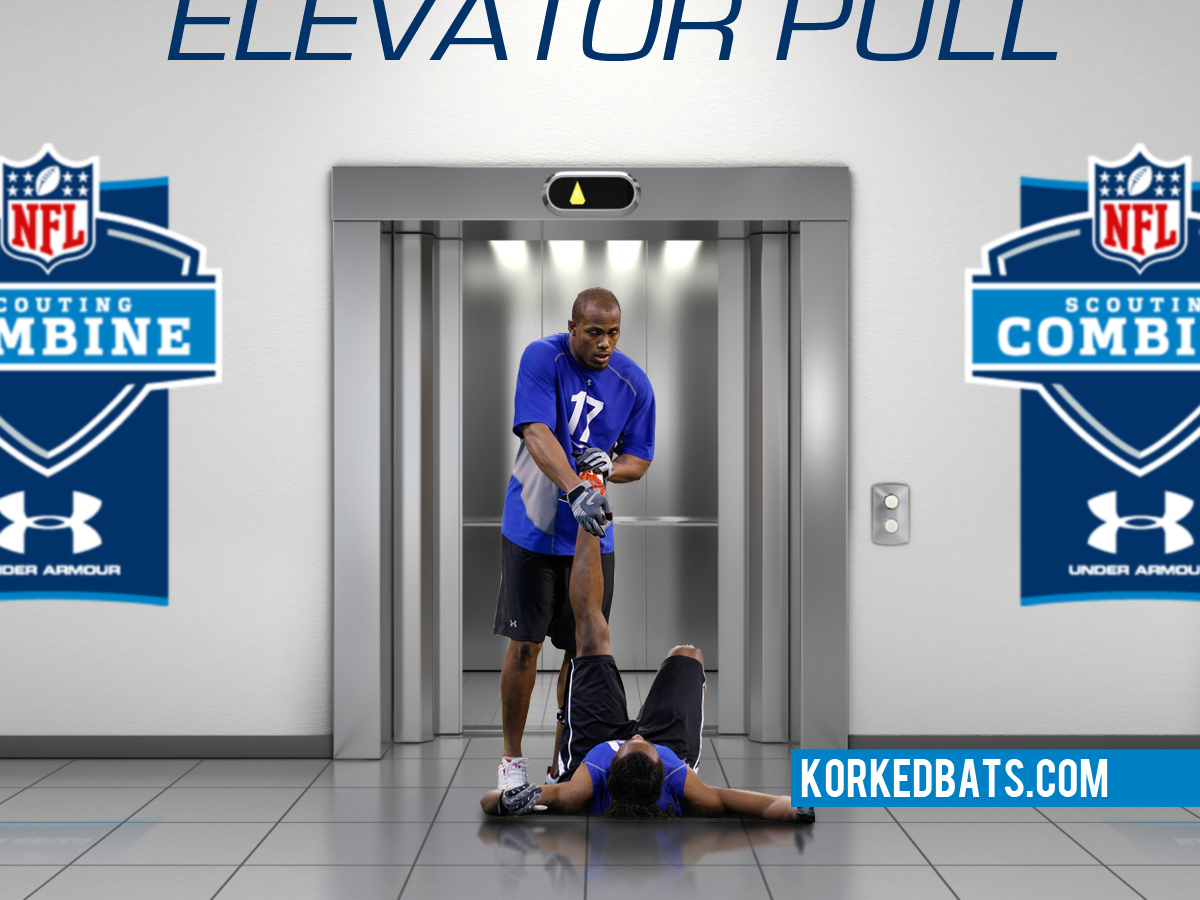 INDIANAPOLIS, IN — The NFL Combine is underway, and if you can stand watching young men wearing spandex undies for more than a 10 minutes, you'll notice the league has introduced a new drill, the elevator drag. Also, you're a spandex-loving pervert.
"A lot about making it in this league is how you convey yourself off the field, and we feel this drill will help teams determine if a player has what it takes to do just that," Commissioner Roger Goodell said. Much like the Wonderlic Test, interviews, and mock press conferences, the elevator pull will help teams see how players perform off the field and/or in Atlantic City Casinos.
The drill is for two players, both of whom start in an elevator, one standing, one lying down. When the doors open, the standing player will be timed to see how fast he can drag the lying down player out of the elevator and shoo off the bell boy standing nearby. "It's all about quickness, strength, and willingness to keep it all under-wraps," ESPN's NFL Draft analyst Todd McShay said. The player being dragged will then have to get up and apologize for his role.
Commissioner Goodell ultimately turned down adding a spanking minors with a switch drill to the NFL Combine, even though it was strongly encouraged from league sponsor, Nationwide Insurance.
The NFL has also stated that they will film this drill, but will not review the footage until absolutely necessary.
• • •
This post was created by Austin. You can follow him and his jokes on Twitter: @TheAHuff
Also, for up-to-the-minute sports jokes, follow Korked Bats on Twitter: @KorkedBats