This Realistic SEC Basketball Tournament Commercial Is Perfect [AUDIO]
The guys at 3HL, a sports talk radio show on 104.5 The Zone in Nashville, made a more realistic radio commercial for the SEC Basketball Tournament, which takes place in Nashville this year. Since this radio spot sounds just like a commercial for a Monster Truck Rally, it will be sure to attract the attention of southerners everywhere. Plus, let's not kid ourselves, the only basketball program in the conference comes from the Bluegrass State.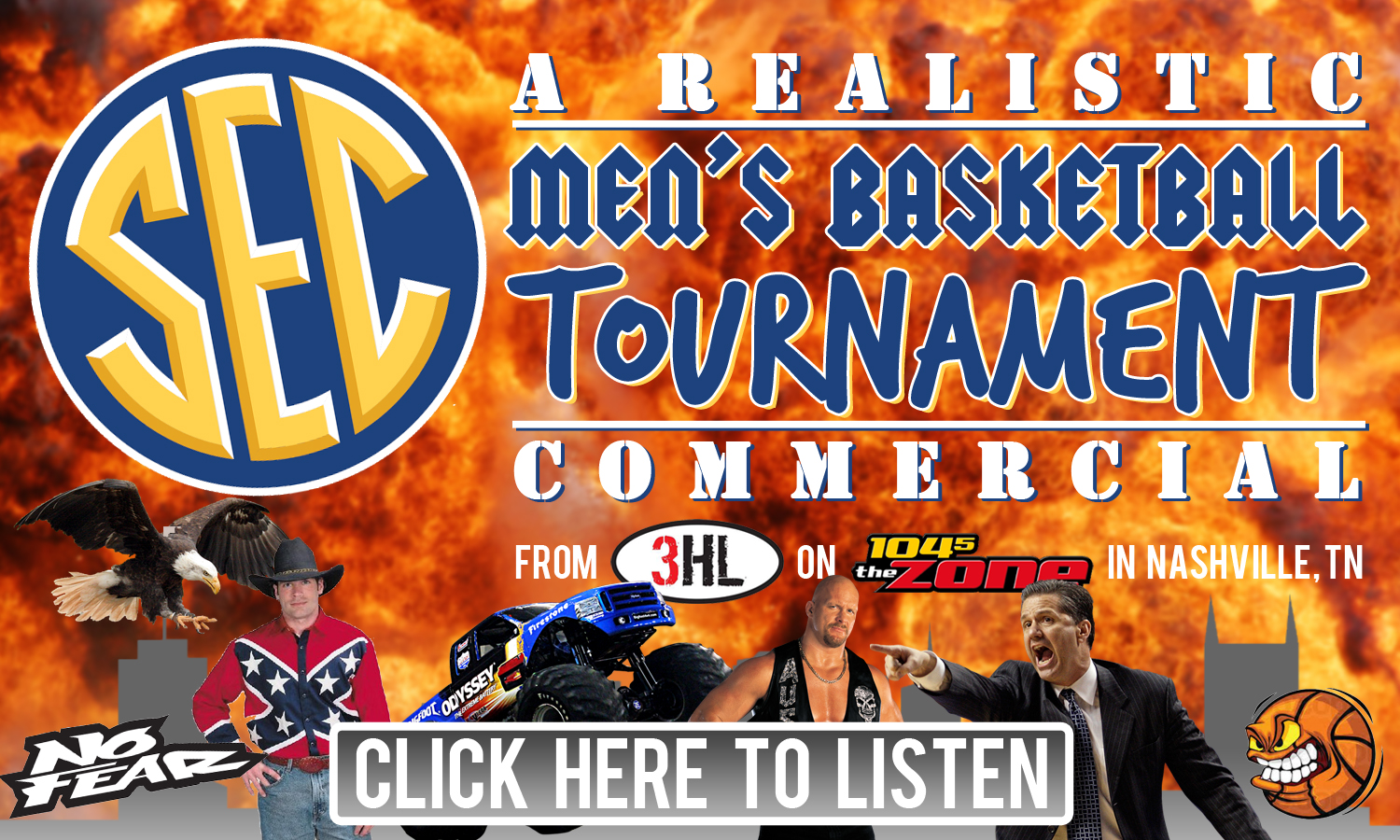 Click the image above to listen to the commercial.
Yeah, that sounds about right.
• • •
This post was created by Austin. You can follow him and his jokes on Twitter: @TheAHuff
Also, for up-to-the-minute sports jokes, follow Korked Bats on Twitter: @KorkedBats