THIS IS NOT A DRILL! Derrick Henry Now Follows Korked Bats On Instagram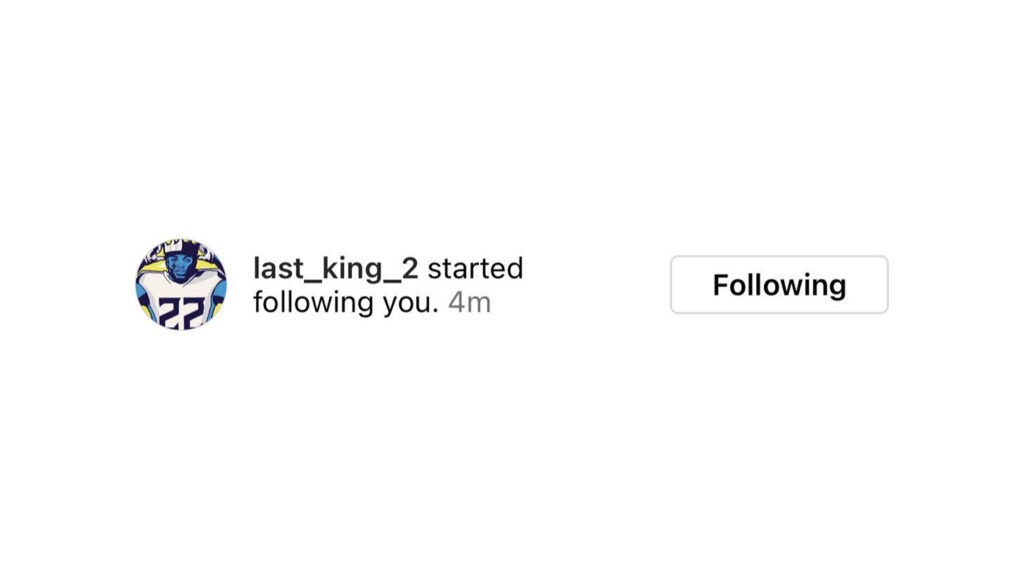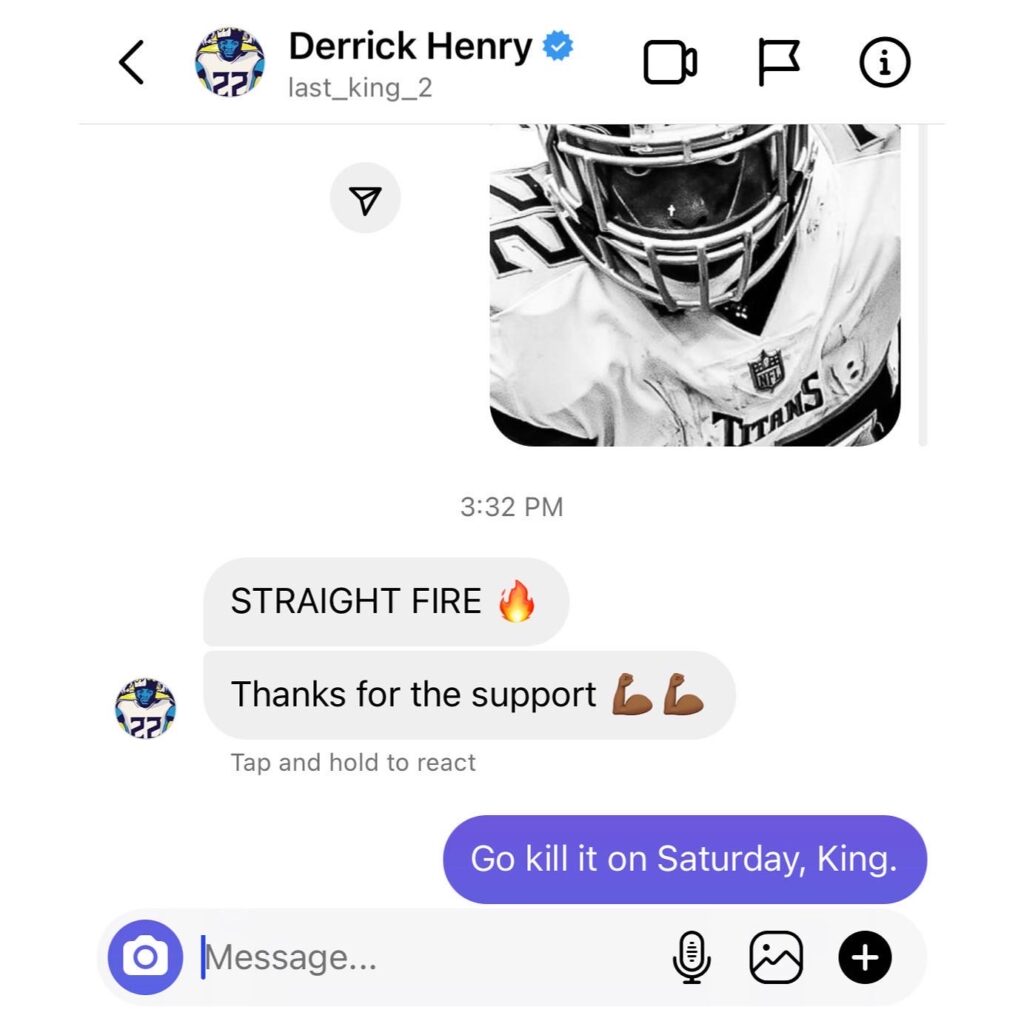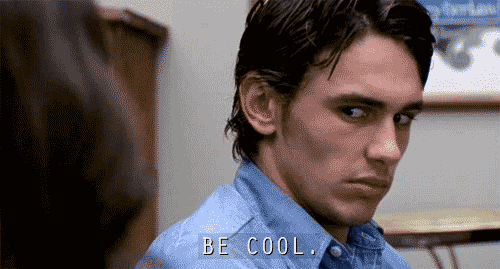 I've tried to write this blog three different times now, but I keep fainting every time I realize Derrick Lamar Henry Jr. is now following @korkedbats2 on Instagraeeeeeeeeeeeeeeeeeeeeeeeeeeeeee
Sorry, I fainted again and landed on the e button.
Obviously, we pride ourselves in being The #1 Derrick Henry Fan Site On The Internet™, and today we officially got confirmation that the #1 subject of The #1 Derrick Henry Fan Site On The Internet™ knows we exist. Sure, we've gotten retweets and high praise from guys like Taylor Lewan and Will Compton before. But we still never had official confirmation that their teammate (or former teammate, in Will's case – I'm sorry) had ever seen our content. And dammit was it a lot of content. But as of 3:32 pm central standard time on January 17 in the year of our Lord 2022, we know he officially has.
Dammit, I fainted again.
I know how a lot of people online say a retweet is not an endorsement, but I've always said screw that. If you don't endorse, don't RT. And personally, I think the same applies for follows. If you're adding to someone's follower count, there's no truer endorsement. So basically what I'm saying isDerrick Henry endorses Korked Bats. Excuse me while I faint again.
Ok, I'm back. Look, is this the end game? Is the point we pack it up and call it a day? Hell no. Just like how the King didn't stop after cracking 2,000 yards in a 16-game season, we're not satisfied either. We'll be rooting hard for a Titans win on Saturday solely for the fact that it will buy us another week of King Henry content. Especially now knowing that he could (read: probably will) see it. Be cool. Be cool.
Also, was "Go kill it on Saturday, King" too much? I'll be lying awake thinking about that response for the rest of my life. Should I have left him on read? No. Don't be stupid. Let's just say that was the perfect response. Because now if he goes out and kills it on Saturday we can claim it was because of that DM.
You should follow @korkedbats2 on Instagram too (if you want). Especially since we had to start our account over from scratch after UFC had our original account suspended.