The Titans Are Turning Me Into A Nihilist
Hello, my name is Austin, and I'm very clearly addicted to pain. (crowd: "Hi, Austin.") Like Ryan Tannehill with a rolled ankle trying to peek out of the medical tent to watch the Titans and their incompetent offense, I just clearly love pain. Which is probably why I watch this year's Titans every week. I learned today that I don't even find joy in watching this year's Titans anymore. I think because they've driven me insane. Each week, they try the same thing and expect different results. For example, they continually roll out Dennis Daley at left tackle and expect him to magically get talent like a Monstar from Space Jam. But that giant doofus has a better chance of sprouting a horn, wings, and a rainbow mane to become one of those unicorns on a Lisa Frank poster. They're also expecting the offensive coaching staff to make Dennis Daley better when this coaching staff hasn't made anything better since 2020. I mean, check this out: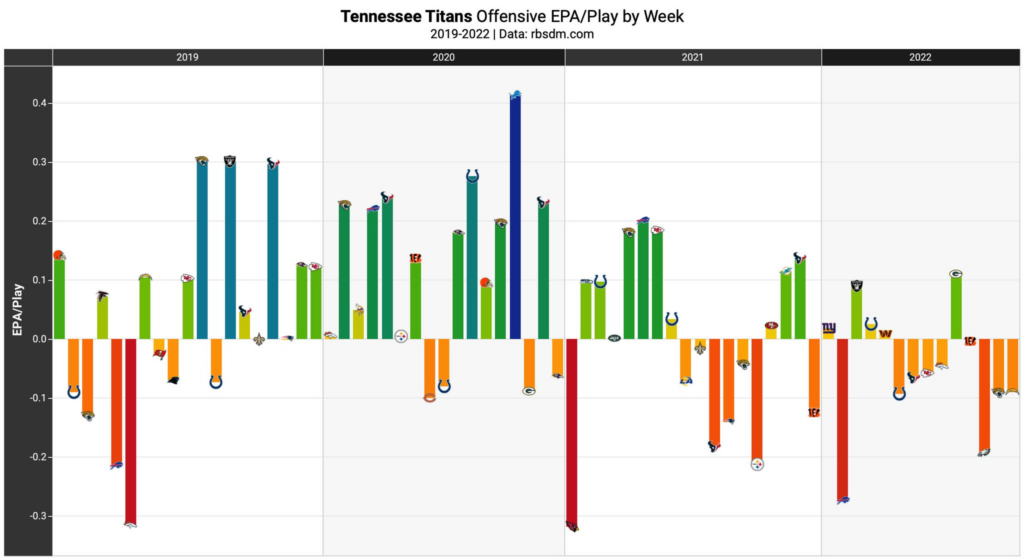 Look at this photograph. Every time I do it makes me laugh. I also take for granted just how amazing the Titans offense was after the Broncos game in 2019 until the start of the 2021 season. For the Titans to not recognize the huge discrepancy from 2020 to 2021, but furthermore, the even bigger discrepancy from 2021 to 2022 is just beyond me. I like to think that this franchise is coached by brilliant minds (because on the defensive side of the football, that's true), but when I see data like this, I know they're very clearly not. Like does Todd Downing possess naked photos of Mike Vrabel? And even if he does, could they even be more embarrassing than the photo of his son pooping on draft night?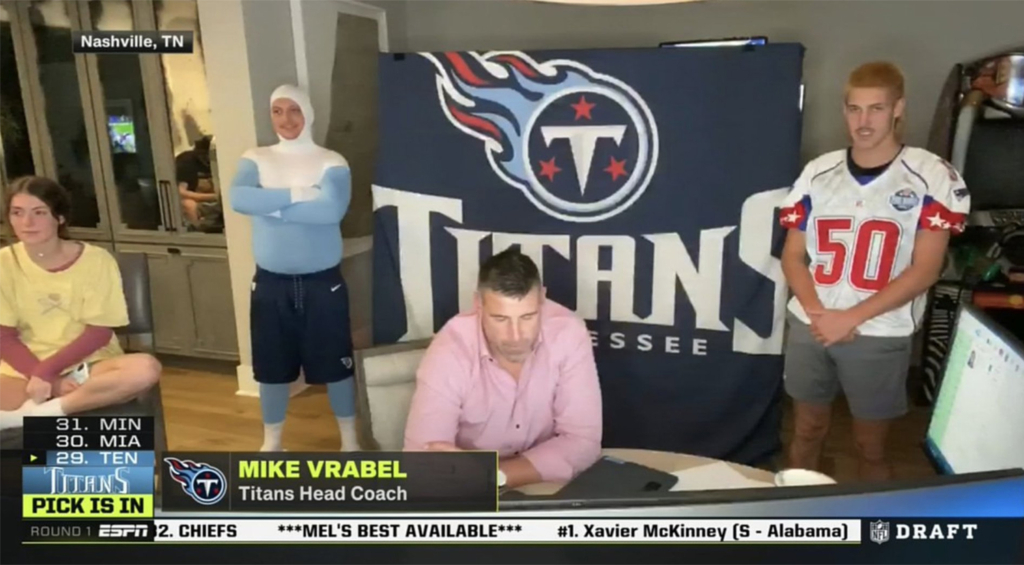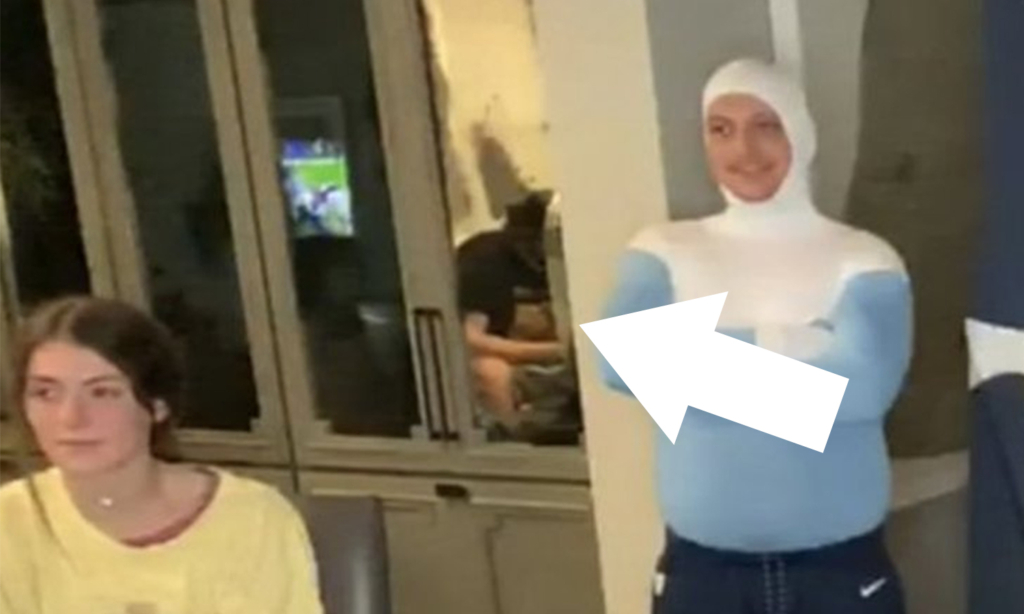 I love the Titans with all my heart. But this year's team is so damn frustrating. They're like watching Marissa Cooper in The O.C. back in the day. Every week, we expect her to screw her head on straight, but every week, she does something stupid to let us all down. The only difference is, The O.C. was fun to watch. These Titans are not. Like at all. They're turning me into a nihilist. Like what's the point anymore? Even if this team somehow does hold off the surging Jags and win the division again (which at this point, I don't see how that will happen), it only means they're getting an extra week of football. This defense can beat any team in the NFL, because they're well-coached. But this offense can't score on anyone in the NFL, because they're poorly coached. Or at least coached by Stuart from Mad TV.
Sorry, I can't stop making 90's and early 2000's references in regards to this team, but I'm a Titans fan, so I'm clearly always longing for the 90's and early 2000's.
The offense they've rolled out every week this season, isn't good enough to beat a playoff team. Hell, they've only beaten one team over .500 this season: the Washington Commandskins Football Team. And that was when Carson Wentz was still their starter. Honestly, it'd probably be better for the future of this franchise if they could just hit the offseason as soon as possible. I used to hate people who have that outlook. But I'm sick of thinking this offense will be able to do anything different than the 14 weeks we've already seen. I'm just so over this team and their unwillingness to do anything different with this offense that I think I'm just ready to pull the plug on the season and move on. Make the changes necessary to get this team back to competence. Frankly, this season should be sponsored by Just For Men, because they're making me go grey at a premature age.