Ladies.
If you have noticed the men in your life looking like they have had a few more days off work than normal, if you have noticed that the men in your life are looking a little more on the homeless side of the spectrum than normal, or if you have noticed the men in your life are looking more like Father Time than the usual Hollister model that you first started dating, then you could be one of the women suffering from PBS: Playoff Beard Syndrome.
Wait, what's Playoff Beard Syndrome you ask?
It's a man's way of blaming laziness on superstition. You might have heard of No Shave November, Mustache March, or FeBEARDruary (which isn't even that punny). Well, this falls into the same family, but all in the name of winning, so it seems noble. I also have a sneaking suspicion that most of these men don't have the ability to grow awesome beards, but they'd like to give it a try every once and a while without having to open up about their scraggly beard insecurities.
Here are a few examples of what to keep an eye out for: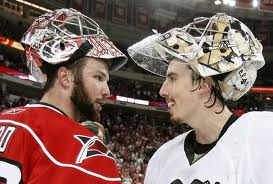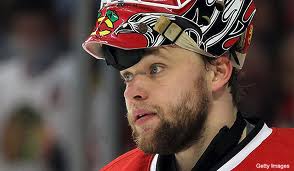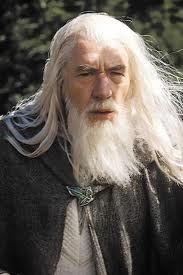 Little Known Fact: Gandalf is a Los Angeles Kings fan. During hockey season, he likes to be referred to as "The Lord Of The Kings."
The hope in these beards is that if they don't shave, their team will win all the prizes that the sport has to offer. In extreme circumstances, they do other things as well like eat the same food before every game, wear the same underwear (without washing them), or fall asleep holding the same teddy bear. They think if they don't change a thing, they will win. Well, guess what, that isn't real. Nice try, guys. We get it. You don't like to shave, but neither do we. It takes a lot of time. You have to buy shaving cream and aftershave. You have to get up five minutes earlier. We feel really bad for you. So, go ahead. Wear your beards. We will wear ours. We'll see who wins championships then. Or cups. Or pennants.
You're team may win the championship, but you'll probably lose your girl. Which, unless you're a Cubs fan, I'm sure you'd rather have your girl.
Right?
Right?
Babe? Where are you going? Don't leave. I was kidding. I can put up with a few whiskers until your team wins it all. Please?
Come back!
• • •
This post is a part of our bi-weekly The Ladies Room posts for Korked Bats.
Follow The Ladies Room on Twitter: @KBLadiesRoom – Or follow Erin, TLR writer: @erinmcgown
As always, be sure to follow Korked Bats and our up-to-the-minute sports jokes: @korkedbats