The Official Ranking Of Sports To Play At The Beach
I grew up near the Jersey Shore (not to brag) which meant that every summer I would spend a week or two at the beach with family and friends. The beach is one of those few things that people of all ages love – the kids can play in the sand and water, the grandparents can read and nap, the parents can drink as long as you're not at a dry beach, and if you're at a dry beach, well, then you've made a huge mistake.
One of my favorite pastimes at the beach are the beach sports (shocker). The added variables of the sand and wind create the perfect environment for the whole family to get involved and complain about getting ripped off by the elements, or lament how they would have won if they hadn't had that third spiked seltzer. Anyway, I figured I might as well rank the top 10 beach sports, because the media has been far too silent on this pressing topic.
10. Volleyball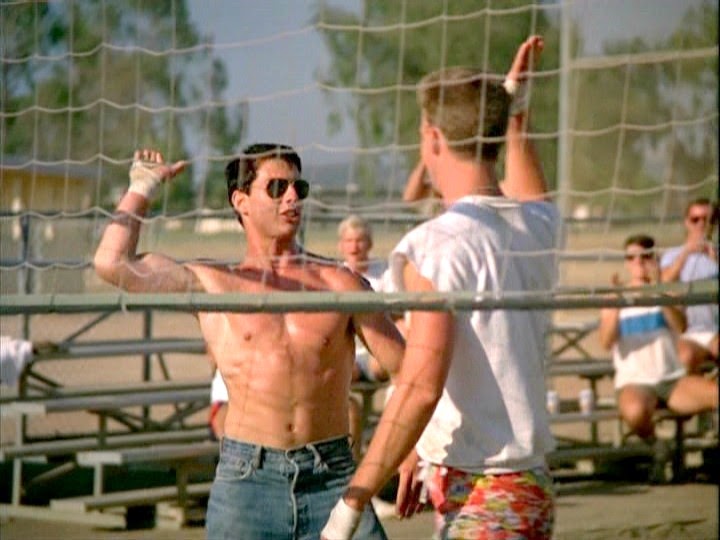 You know you have a strong list when you start off with a sport that not only is in the Olympics, but was also featured in Top Gun in one of the most pivotal movie scenes of the 80's. Volleyball is a beach staple, but it doesn't get a higher spot on the list due to the high skill level needed to have fun playing it. You're not going to get Grandpa out of his chair to play this one.
9. Bocce Ball
Speaking of Gramps, the 9 spot is filled with a game he plays often at the retirement home, and we're not talking about shuffleboard! Bocce ball is a great beach sport as anyone can play without putting their drink down. Another added in feature of beach play is that you can change the difficulty level depending on where you play. If you're trying to have a relaxing time, play in the dry sand where there won't be a lot of post-throw movement. If you're looking for more of a challenge, move the playing field to the sloped wet sand to maximize the challenge.
8. Kan Jam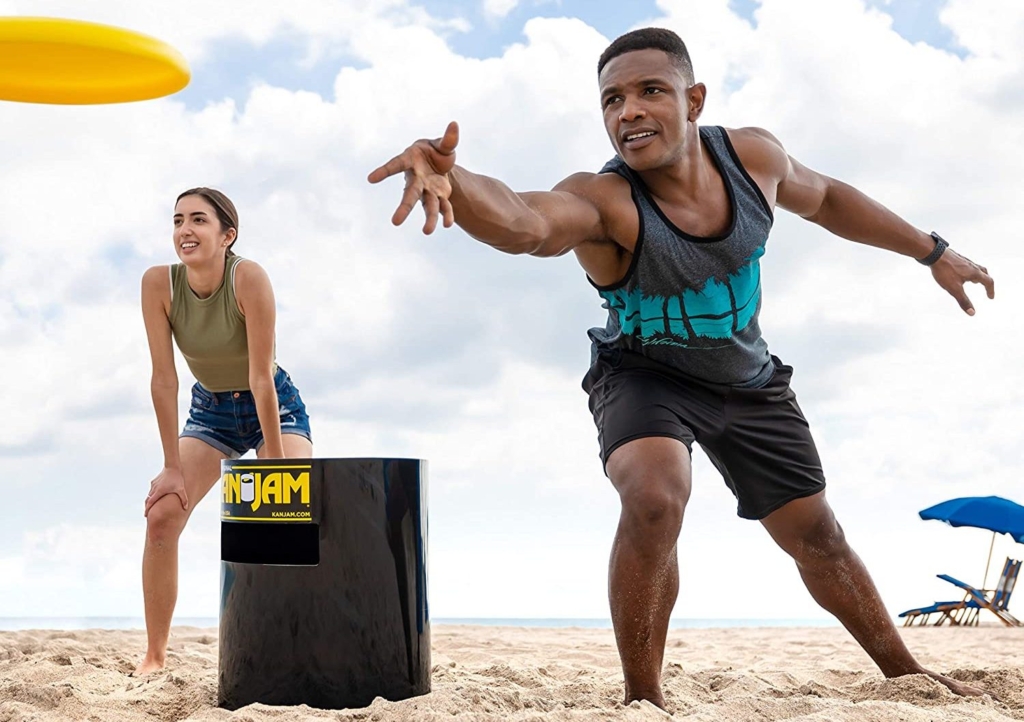 Full disclosure: I had to have Kan Jam on this list as it my family's favorite backyard game. It's played at all possible times including the beach. The one difficulty is cutting the frisbee through the wind. You need to be a true expert to consistently score through the ocean-side breeze.
7. Paddle Ball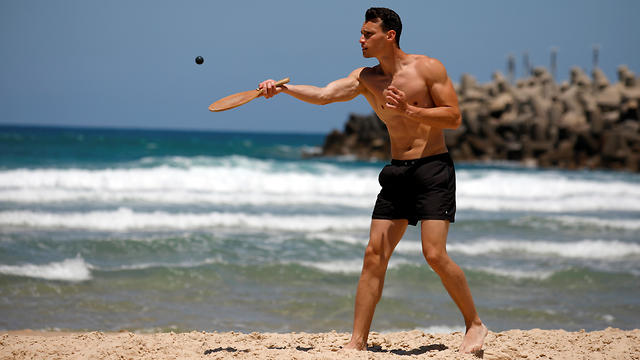 Paddleball is a great game for those who either don't like people or don't have friends. For example, as a weird kid, I would see how many times in a row I could hit the ball in a row without it dropping. My all-time record was 3,672. Pretty impressive for a 9-year-old, if I do say so myself. It's also a game that doesn't require a net or any real set up. If you want to play with a friend, just draw a box in the sand with a line running down the middle, and you're all set.
6. Wiffle Ball
Wiffle ball was made for the beach. All you need to play weighs less than a pound, and fits perfectly in a fold-up chair. Also, if you're playing on a beach with a fenced dune, you have a built-in stadium. Nothing more satisfying than smashing a bomb to the top of the dunes, and making the pitcher go get it.
5. Cornhole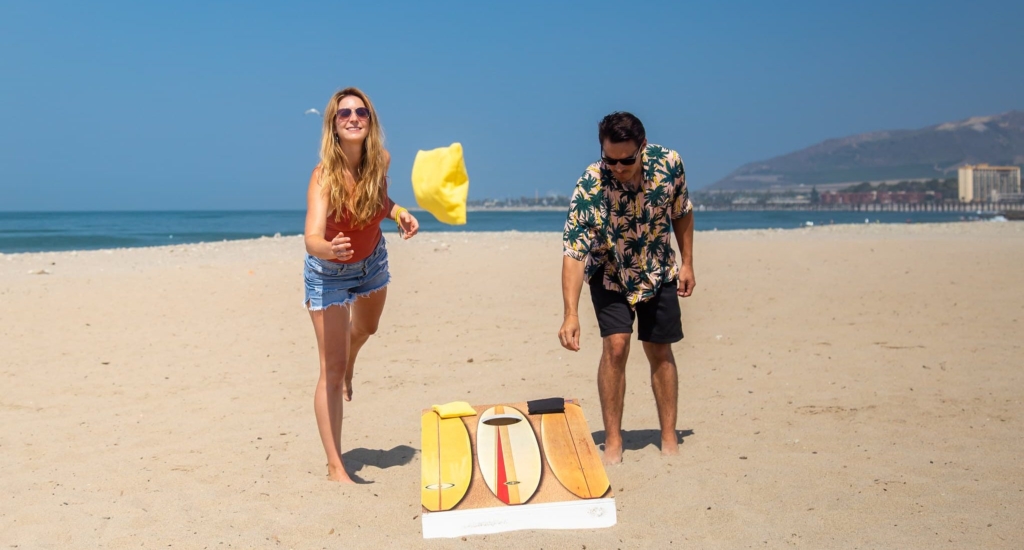 Everyone's favorite tailgate game makes its way to the sand! Cornhole is truly great wherever you play it, but it has a special quality at the beach. If you have a big group, they quickly turn into an audience ready to cheer on the great throws, and mock those that never had a chance. Added boost: you don't have to put down your drink!
Also, if you call it "bags," go ahead and see yourself out.
4. Mini-Golf
Or maybe you call it: putt-putt. This is the one sport on the list that is not actually played on the beach, but I felt obligated to add it (much to the annoyance of my mom who insisted it shouldn't count). Mini golf deserves a place on this list because no beach trip is complete without getting 18 holes in. Every single boardwalk I've ever been to has at least a half dozen courses on it, and it's a sport that never gets old.
3. Spike Ball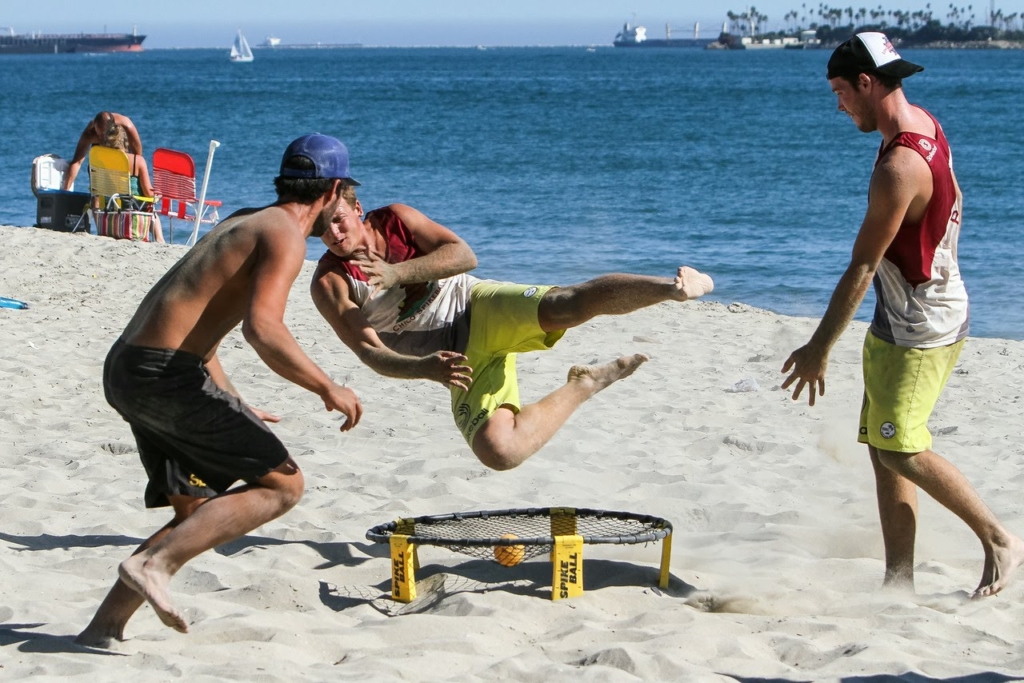 Maybe the most exciting game on this list, Spike Ball is only a few years old, but extremely fun to play on the beach. It's four square meets volleyball. This is the type of game that will quickly turn the whole beach into your audience, due to the level of intensity present in this game. The beach is the perfect place to play as you can dive in the sand and splash through the shallows to make amazing saves to keep the points flowing.
2. Horseshoes
Horseshoes is an all-time classic that just missed the top spot on this list. Who needs a horseshoe pit when you have an endless supply of sand to dig the poles into? Horseshoes can be enjoyed by the whole family, and requires minimum effort. I also hold firm that there is no more satisfying sound than that of the horseshoe rattling against the pole for a ringer. Plus, you can play without putting down your drink!
1. Football
It's not a surprise to find football on the top of the list. You'll find it on the top of most lists when it comes to sports. Beach football works on so many levels. If you want an intense game with the boys (and/or girls), play on the soft sand to minimize injuries when getting tackled. Trying to set up a nice game of two-hand-touch? Draw a field in the wet sand, and you're ready to go. If it's just too hot, you can bring the ball into the ocean, and have a toss in the waves. Football's versatility is what gives it the top spot on this list.
[divider][/divider]
There you have it – the undisputed list of the best sports for the beach. You could argue, but that would not be chill of you – I would advise that you take a seat, enjoy your tropical drink, and dig your toes in the sand.