A Few Thoughts On The New College Football Playoff Trophy
The College Football Playoff released images of the new National Championship trophy for the first time today. It's… well… Take a look for yourself.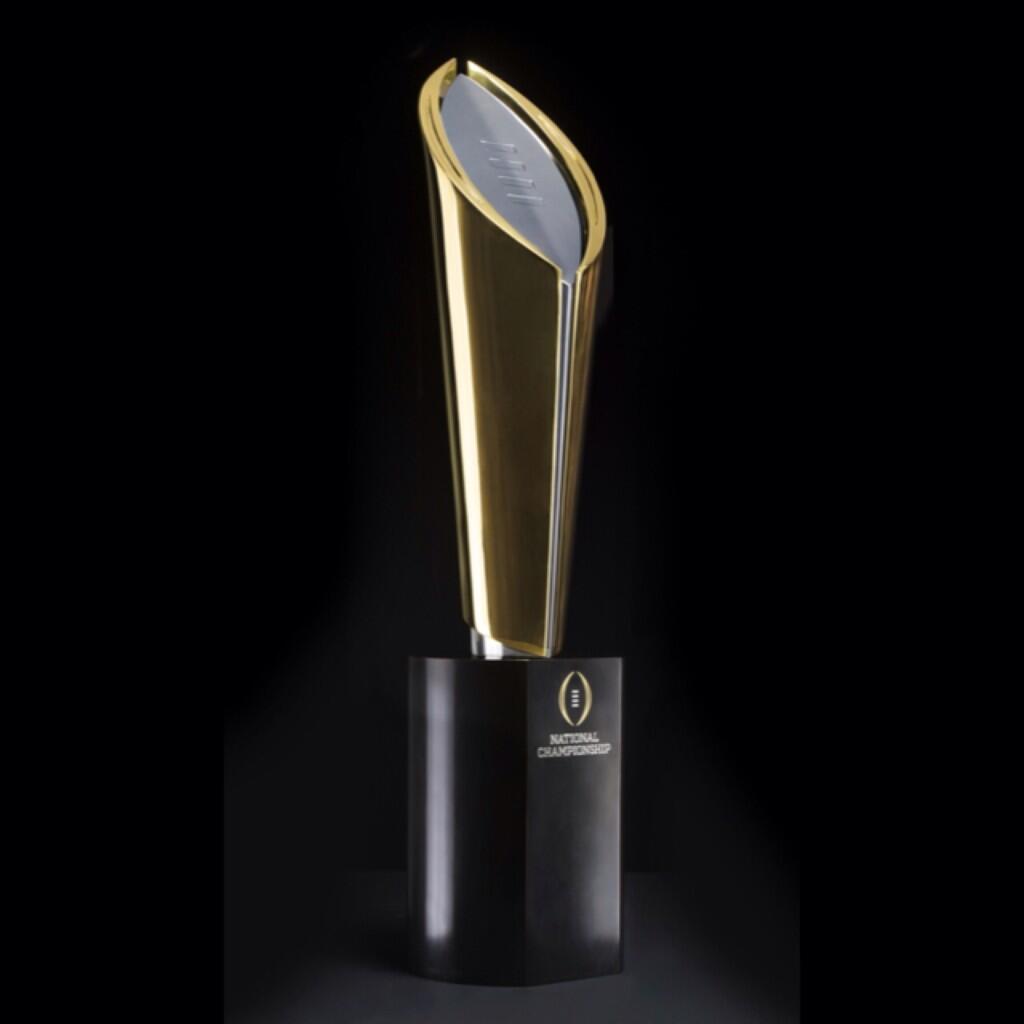 A few thoughts:
Is that a College Football Playoff trophy, or is it just happy to see me?
You just won the National Championship! Here's a tail-pipe.
This is the only time the Charlie Weis and the University of Kansas will ever see this trophy.
Pirates use this trophy on their ships to spot land. "LAND, HO!"
The inspiration for this trophy came from an Atari controller.
This new trophy looks a lot like a joint. On an unrelated note, LSU really wants to win this trophy next year.
Ice cream vendor: "Would you like a cup or a cone?" College Football Trophy: "Cone, please… A Waffle Cone!"
This: 
Some call it the National Championship Trophy, others call it the next installment to Nick Saban's trophy case.
When you buy a dozen roses, this trophy is what they come in.
It looks like a giant bottle of nail polish.
• • •
This post was created by Austin. You can follow him and his jokes on Twitter: @TheAHuff
Also, for up-to-the-minute sports jokes, follow Korked Bats on Twitter: @KorkedBats