The Mr. Irrelevants of the World
Wait… THE NFL DRAFT IS TODAY!?!
I thought that the NFL was on vacation?
Well, I want you to know that the NFL Draft lasts for three days. This thing is not like a seven minute rose ceremony with a moderately attractive host counting down the roses that are left to be dived out. Instead, I could be catching up on hours and hours of TLC reality television shows. Sister Wives isn't going to watch itself.
Seven Rounds. Seven rounds of 32 teams fighting for the next person that will bring them closer to the ring. That sentence sounded like a writer for The Bachelor or Lord of the Rings had something to do with it. I promise you, I have nothing to do with either.
The NFL Draft also reminds me of my own life in sports. I haven't always been the best at every sport invented. There was a time in my life that I wasn't, say, "first" pick for kickball in P.E. class. And maybe I wasn't second or third or even fourth.  But maybe sometimes I was one of the last two sad kids standing in front of my peers waiting to see which person they did in fact like, respect, and admire very last.
Well, in the NFL Draft they have a name for the last picked.
His name is Mr. Irrelevant.
Wow.  Way to rub it in NFL.  Not only is this person the last picked, but you insult him with a cute nickname. Not only that, but they've made it incredibly harder for this guy to EVER get married. Let's face it, no woman wants to be Mrs. Irrelevant. That would be a situation where the groom would take the bride's name.
I'd like everyone to meet Mr. Irrelevant for 2010's draft…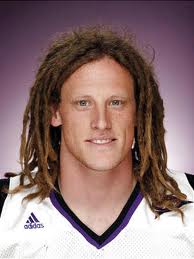 Mr. Tim Toone
Mr. Toone was a reciever at Weber State University (or also known as Irrelevant State University) and was drafted last by the Detroit Lions (or also known as the Irrelevant Irrelevants). So I guess it's pretty fitting. Not to mention that outside of Venice Beach, Mr. Toone's haircut is pretty irrelevant.
I have three guesses as to who will be crowned Mr. Irrelevant for 2011 in no particular order.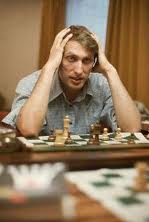 Bobby Fischer
Bobby, nobody knows where you are.  We have stopped looking.  We will give you attention if that is what you need.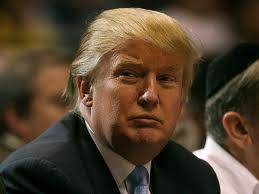 Donald Trump
I just figured you would only want one of two titles, Mr. President or Mr. Irrelevant.  This one seemed way more likely.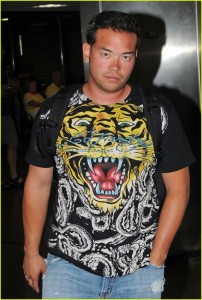 Jon Gosselin
He used to be on a show with a wife and so many kids, but now he just wears tiger – snake shirts that would make Ed Hardy cringe.
Nobody is looking for you now, Jon.  Nobody.
This should be enough information to get you started on your NFL Draft Day.  And let's be honest when we say that it wont surprise me to see one of these guys pick up the trophy for being the last picked in real life in 2011.  Let's reach for the stars.