People I miss in sports.
Charles Barkley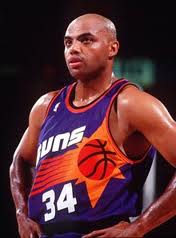 Such a sassy basketball player.  You never quite know what he will say next.
Girls just love a bad guy with a good heart.
Joe Montana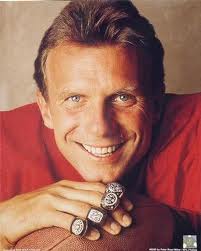 I miss Joe Montana being so good at football and being so good looking at the same time.
I miss wondering if his hair was naturally highlighted by the sun.
I miss how his name was so easy to remember because of it's direct correlation to one of the fifty states.
The orange alien from SPACE JAM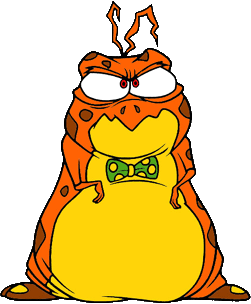 Okay, who didn't love Space Jam?  Who didn't believe they could touch the sky?
For as short of arms as this little alien had, he didn't let that stop him from turning into a giant basketball playing machine after having Patrick Ewing's powers.
He didn't let these little arms stop him from doing anything.
Just like this woman :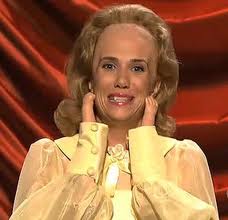 Larry Bird and Magic Johnson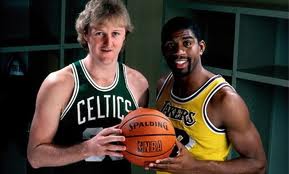 I miss the old jerseys.  I miss the feathered bangs.  I miss these two best friends.
And I miss wondering who would age better than the other.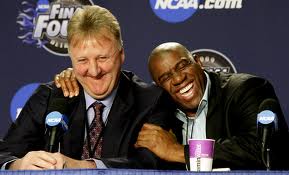 Randy Johnson('s Mullet)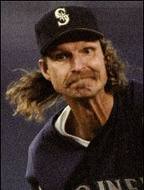 Randy Johnson didn't do anything without his mullet.  It was always just sitting there below the surface, waiting to do business and or party.  Where do you think Randy got the strength to throw 100 mile per hour fastball?  The mullet.
This list can and will go on forever, like Celine Dion's heart, but this is where I will draw the line tonight.  Also know that Michael Jordan is always at the top of my list for everything except for maybe the list of local dentists.  I wouldn't go to Michael Jordan to do work on my teeth.