The Crime We Least Expected To See In The NBA Bubble: Identity Theft
With the NBA playoffs starting up next week in the Bubble, I felt the need to shed some light on a number of NBA players committing a very serious crime. A crime so serious that millions of families suffer every year. The crime: IDENTITY THEFT.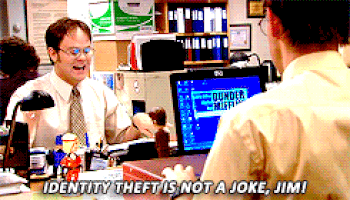 Identity theft can happen to anyone. We have all heard of the various celebrities who have changed their name in hopes of making it big. You may be asking yourself, "Is this identity theft?" Well, I'm here to tell you that, yes it is. Identity theft, to me, is anyone who changes their birth name with the hopes of monetary gain. It's pretty safe to say that this identity theft strategy has worked for a few celebrities:
Reginald Kenneth Dwight… AKA Sir Elton John

This one is pretty obvious…

Onika Tanya Maraj… AKA Nicki Minaj

You can clearly see where she got the "Minaj" from at least

Eric Marlon Bishop… AKA Jamie Foxx

Everyone always said he looked like a Jamie growing up

Elizabeth Woolridge Grant… AKA Lana Del Ray

Surprised she didn't want to go by her middle name

Mark Sinclair Vincent… AKA Vin Diesel

Might just start calling him Mark Diesel

Amethyst Amelia Kelly… AKA Iggy Azalea

Would absolutely love to know how she got here

William Bradley Pitt… AKA Brad Pitt

WOAH consider my mind absolutely blown
MAYBE the last one was a bit obvious, but you obviously get my point. Perhaps identity theft has worked for these celebs. How do they even come up with these names? Is it the name that they've always dreamed of? بيت 365 Is there an agency that specializes in celebrity names?
I know what you all were thinking. Identity theft would never work for an athlete. An athlete makes a name for themselves typically when they are younger, so imagine trying to rebrand yourself once you were already established. I'm here to tell you that YOU WERE WRONG. In fact, we have a list that will help break it down for you:
Temetrius Jamel Morant… AKA Ja Morant

Pretty obvious where the Ja came from but I sort of wish he went by Temetrius. Pretty badass name, if you ask me.
Wardell Stephen Curry… AKA Steph Curry

I understand that Steph didn't want to go by Dell like his dad, but what's wrong with War Curry?
Hyland Deandre Jordan… AKA Deandre Jordan

Starting to sense a trend here. Hyland is a perfectly normal name…
Rayford Trae Young… AKA Trae Young

Does every NBA player go by their middle name? I feel like "Ray Young" could've been the 2nd coming of "Ray Allen"
Kehinde Babatunde Victor Adrian Oladipo… AKA Victor Oladipo

Can't blame Victor for making this decision considering it takes about 3 minutes to say his full name, but what was wrong with Adrian Oladipo? What about Babtunde Oladipo??
Ronald William Artest Jr… AKA Metta World Peace… AKA Metta Sandiford-Artest

I know he's not in the NBA anymore, but how could I not mention the name change GOAT? Talk about someone having an identity crisis. Ron was tired of being Ron Jr. so he did what every junior out there wants to do: change their name to Metta World Peace
Dikembe Mutombo Mpolondo Mukamba Jean-Jacques Wamutombo… AKA Dikembe Mutombo

Once again, I know he's not in the NBA anymore but I gotta give respect where respect is due. Dikembe's name is longer than most books I've read, and my guy just chops off the last 3/4 of his name. Imagine trying to fit his full last name on the back of a jersey.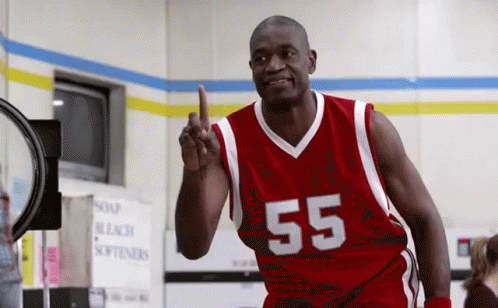 Cliff Paul… AKA Chris Paul

Perhaps the biggest identify thief in the NBA, Cliff has been fooling fans and insurance companies for years. While many have thought Chris and Cliff's knack for assisting others made them long lost twins separated at birth, but in reality, Cliff is Chris and Chris is Cliff. Believe me, I was just as shocked as you when I found out. DO NOT let Cliff sell you insurance, it's just Chris lining his pockets with a different name
So there you have it, the most unexpected crime to come out of the NBA Bubble. Identity theft is a very serious crime. لعب قمار اون لاين All I'm saying is that people just need to be themselves and not try to hide behind a made up name. كيفيه لعب البوكر Just take it from a guy that's gone by A.D. his entire life.