The Best of November 2014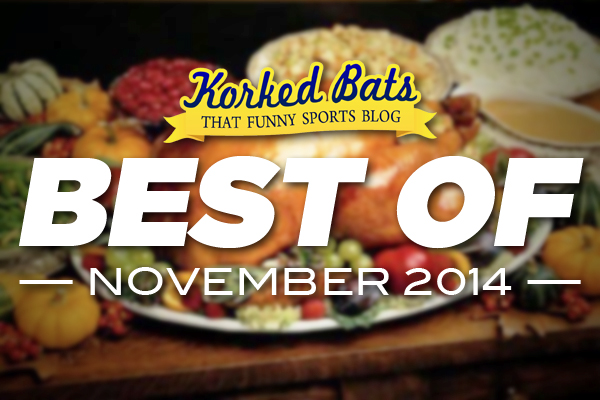 November was a really fun month. Let's relive it with our ten most viewed pages from the month.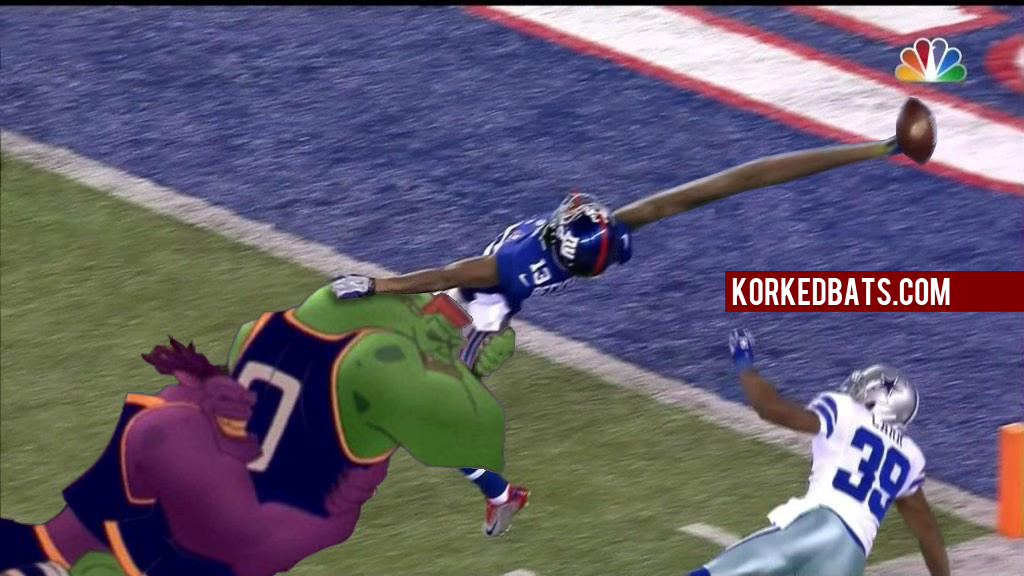 Odell Beckham Jr. made one of the best catches in NFL history, so we took that catch and had some photoshop fun with it.
• • •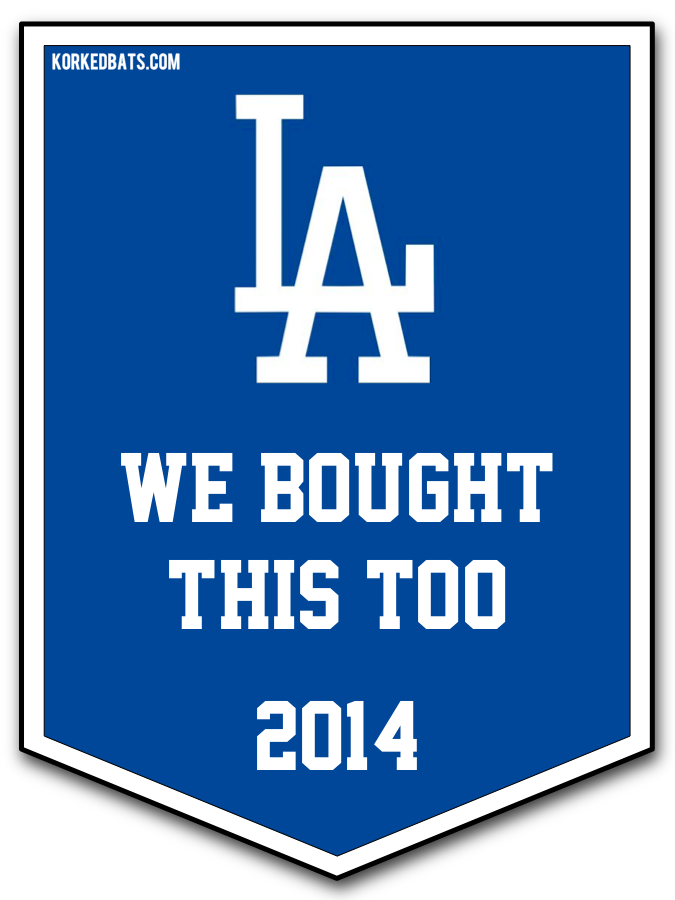 Why should the American and National League Champions be the only teams to get pennants? If other MLB teams got pennants, this is what they would say.
• • •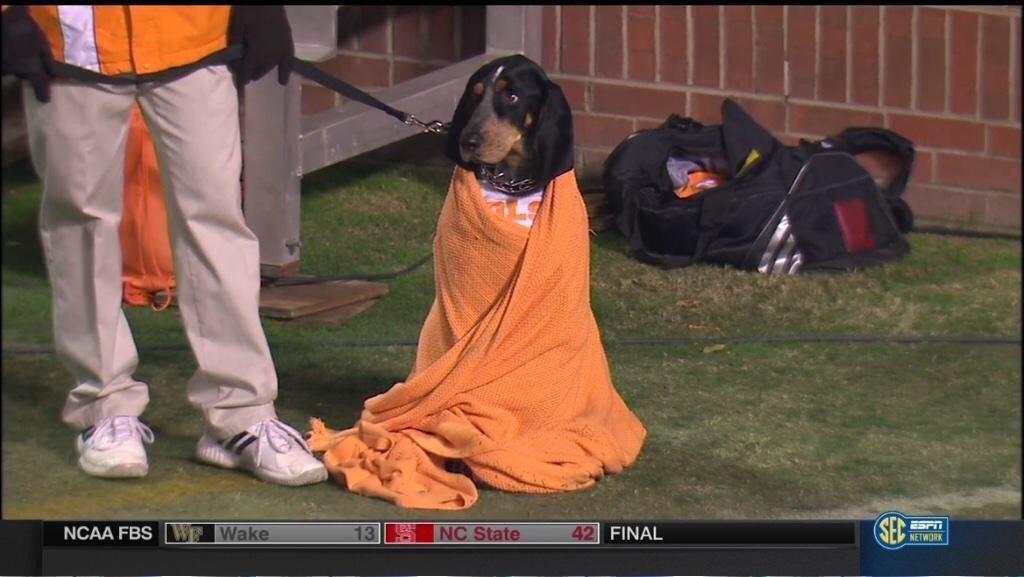 During the Tennessee Volunteers' game against the Kentucky Wildcats, ESPN showed their mascot, Smokey, sitting on the sideline, covered in a blanket. We took this picture and had some photoshop fun with it.
• • •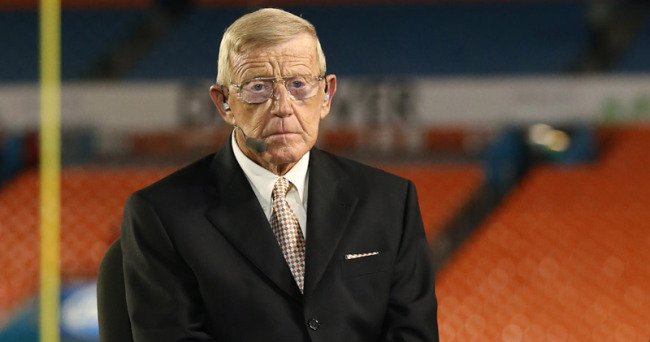 Finally! This video shows Lou Holtz snapping at Mark May. Also, THANK YOU, Lou Holtz!
• • •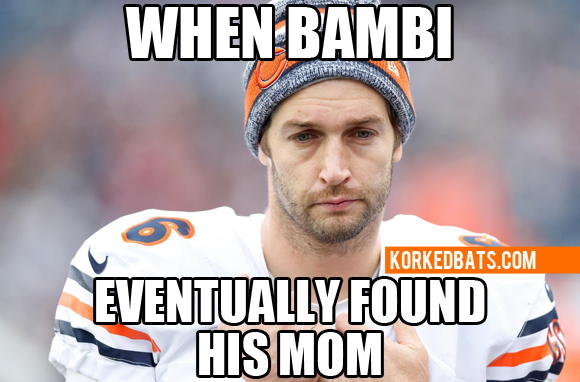 Sad Jay Cutler is sad. We came up with 30 memes to help describe his pain.
• • •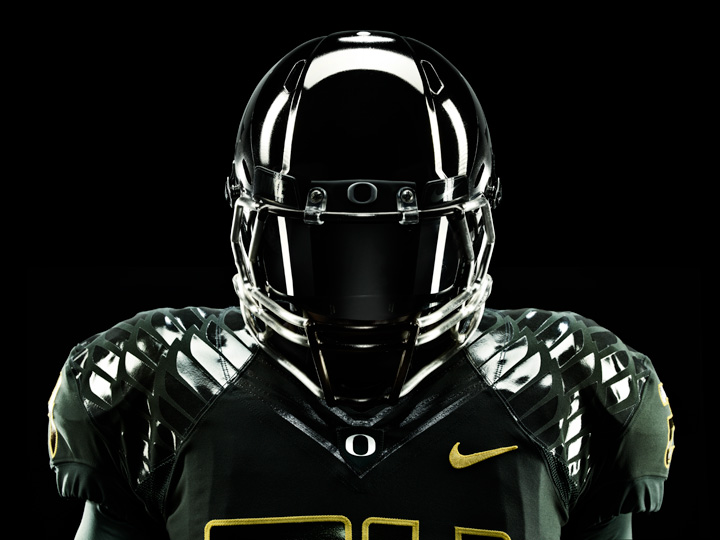 Oregon voted to legalize marijuana, which gave the Oregon Ducks the opportunity to unveil new uniforms to commemorate it.
• • •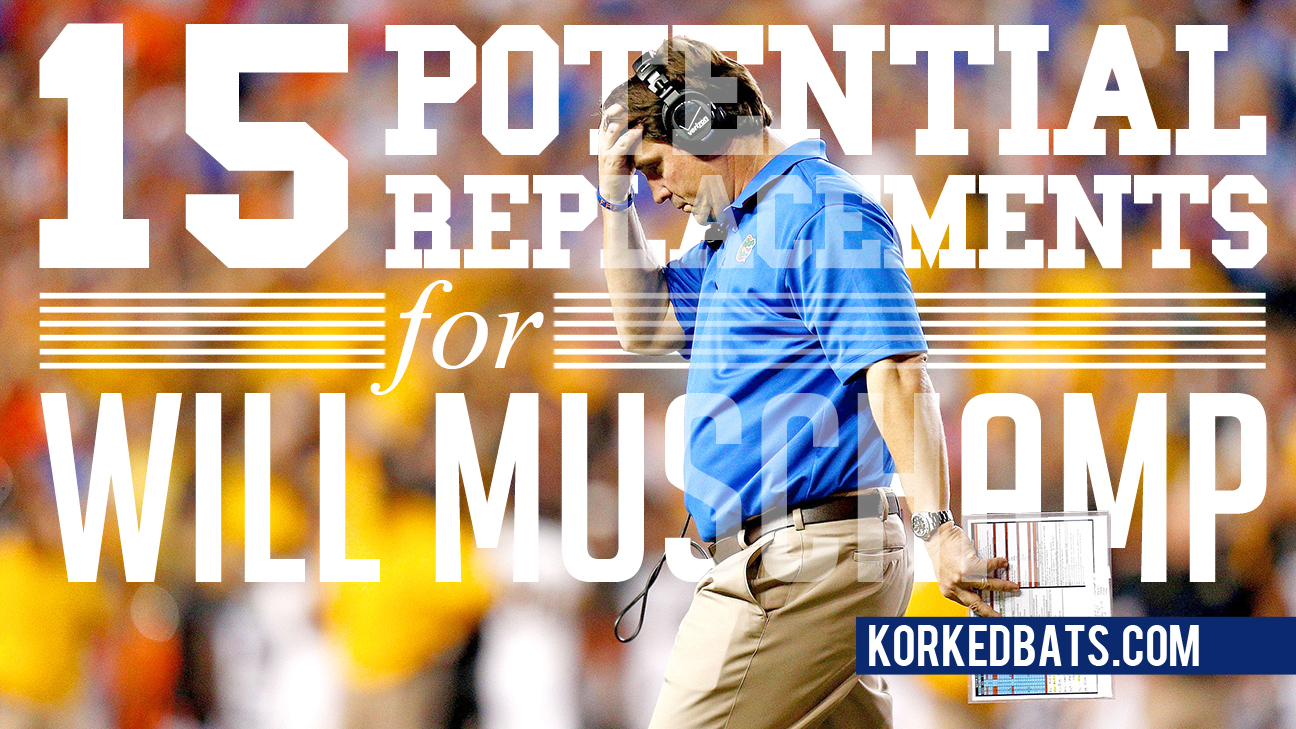 We make the Florida Gators' athletic director's job a little easier by coming up with 15 potential replacements for Will Muschamp.
• • •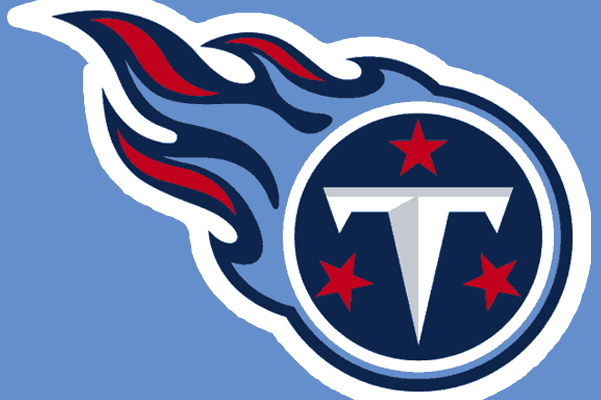 The Tennessee Titans have one of the worst records in the NFL, so to honor that feat, the franchise decided to unveil a new logo.
• • •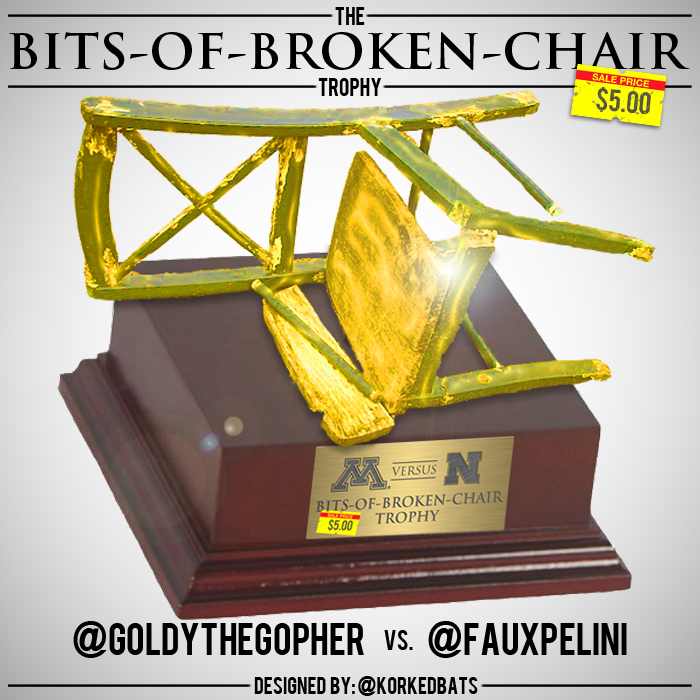 The great Twitter account @FauxPelini and Minnesota's mascot, Goldy The Gopher, came up with a trophy for their "rivalry" game, so we helped to design it. Here is the full story behind it.
• • •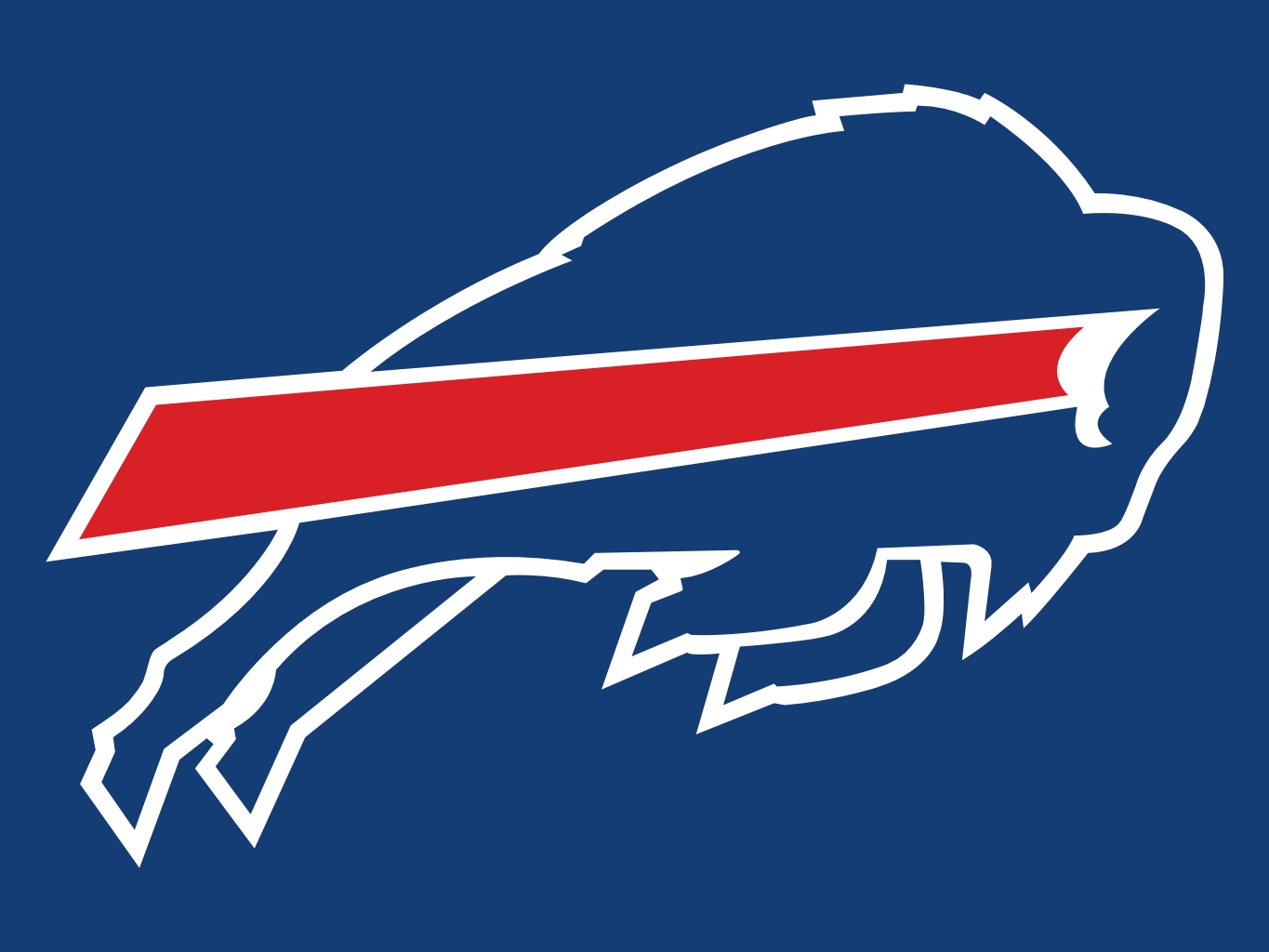 The city of Buffalo, New York was slammed with one of the worst snow storms in recent years, and were even forced to move one of their home games to Detroit. So the Buffalo Bills decided to unveil a new, more fitting logo.
• • •
HONORABLE MENTIONS: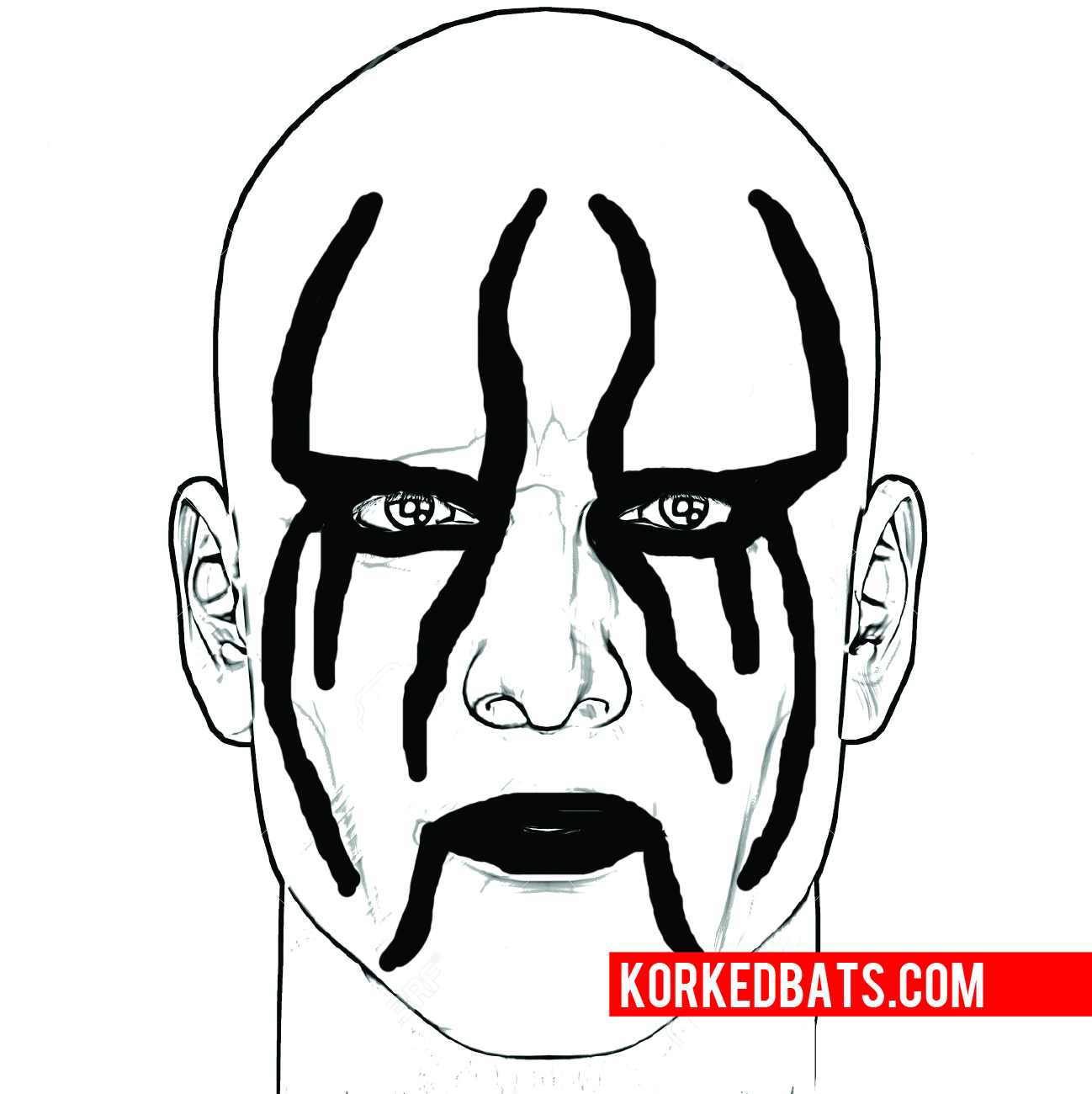 25 Different Ways To Wear Eye Black
Arizona Cardinals Sign Carson Palmer To 1-Game, $30 Million Contract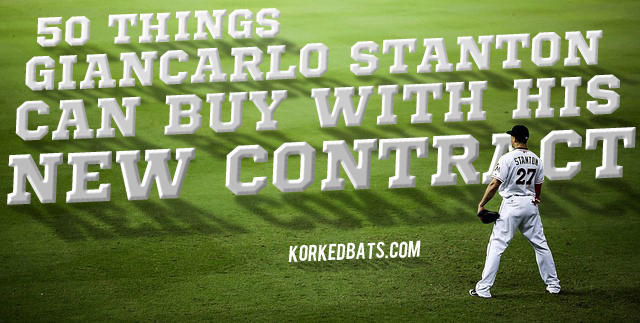 50 Things Giancarlo Stanton Can Buy With His New Contract
Survival Tips For College: 8am Classes [VIDEO]
LeBron's Top 10 Sporting Spectacles In The History of Sports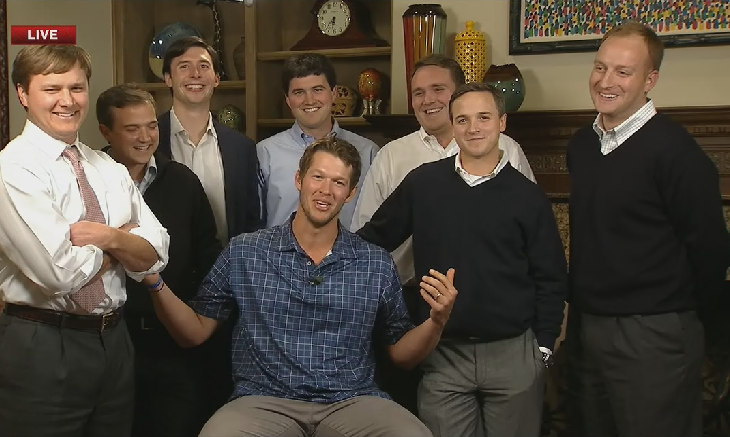 Meet Clayton Kershaw's Childhood Posse
What Athletes Are Thankful For
PICTURE: This Sign Tried To Help Utah Upset Oregon
• • •
PREVIOUS BEST OF POSTS:
• • •
This post was created by Austin. You can follow him and his jokes on Twitter: @TheAHuff
Also, for up-to-the-minute sports jokes, follow Korked Bats on Twitter: @KorkedBats