The 7 Stages of NFL Grief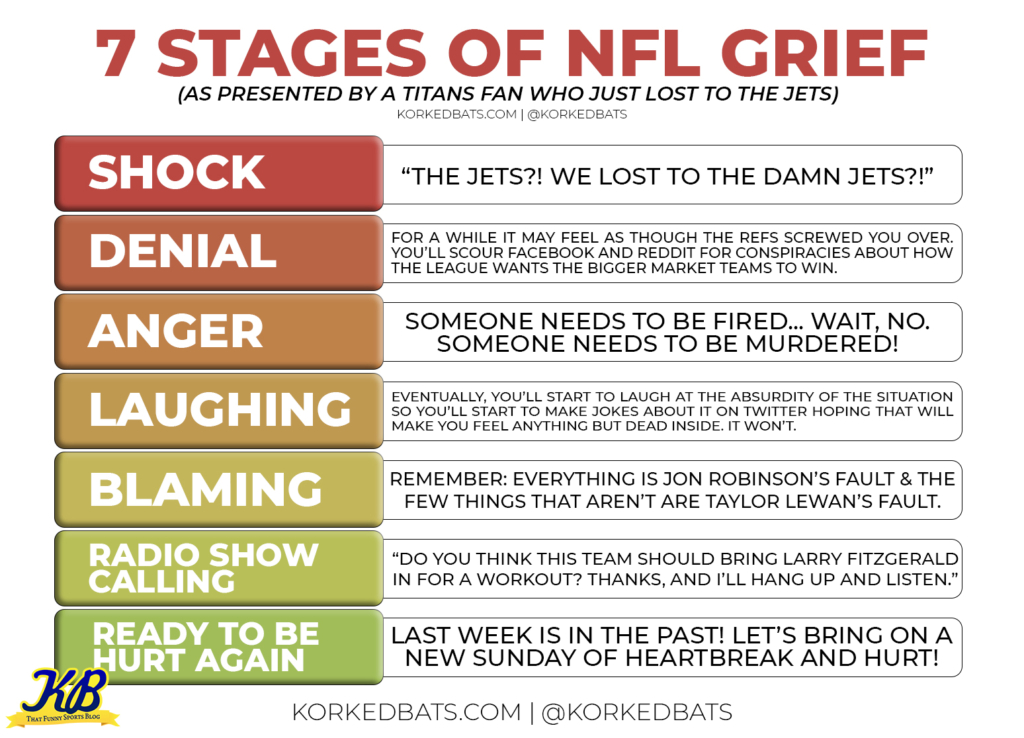 "Any given Sunday!" they say with an obnoxious smirk on their face. And sure, we all know it's true, but we never fully believe it until the New York Jets actually take advantage of your injury-riddled team. Kind of like they did with the Titans this weekend. I'm pretty sure it's no state secret that I'm a Titans fan. So naturally, you might assume that this has been an extremely tough week for me. Thank you for your assumed concern. While I've gone throughout my week, I've noticed my mood changing in terms of reacting to Sunday's outcome. At first, I was sad. Then pissed. And now I'm laughing about it. Even though I remain empty and hopeless. So I decided to make a chart to accurately describe how NFL fans grieve. Especially after losing to the Jets. And remember, if your favorite team loses to the Jets, it does get better. How do I know? Because it physically cannot get worse. They're the worst franchise in football.
Thank you for coming to my TED Talk.