What a year 2011 was. Especially in the sports world. Everything just seemed so improbable. The Green Bay Packers winning the Super Bowl with all their injuries and playoff road games. The Cardinals producing one of the most memorable comebacks in World Series history. The Bruins winning their first Stanley Cup in 39 years. And us writing about hockey in that last sentence. What?
Also, 2011 was ESPN's Year of the Quarterback, and roughly 368 days later, we still don't know what that means.
Here at Korked Bats, each year we bring you the Korkie Awards. Our very own awards to the athletes, coaches, and moments from the previous year. And if the Mayans are any better at making predictions than Rex Ryan, then this will be our final Korkie Awards, ever. So… There's that.
Anyway, we're stalling worse than every Indianapolis Colts offensive possession this season. Let's get to the 2011 Korkie Awards…


World Series Game 6
Game 6 of the World Series was, without a doubt, one of the coolest moments in sports all time. The Texas Rangers were one strike away from winning their first World Series title ever when Albert Pujols David Freese tied the game with a 2-run triple. Then Josh Hamilton hit a 2-run home run in the 10th inning which would have won the World Series for a guy who has had a rocky life and an even rockier 2011. But then the Cardinals went all Kanye: "That's a great story and all, and I'mma let you finish, but…" Then David Freese went yard in the 11th inning. It was a moment as memorable as Nick Punto isn't.
• • •

Bruins Win The Cup
The Boston Bruins ended a 39-year Stanley Cup drought by beating the Vancouver Canucks in seven games. It was an epic moment, because a legendary team was able to reclaim the Cup. But more importantly, it meant hockey season was finally over.
• • •

Vancouver Loses Their Minds
After being the first team to lose to the Boston Bruins in the Stanley Cup Final, the residents of Vancouver took their frustration out on street-side windows and cars in a week-long riot. Which makes sense… for Canadians. But don't worry, it was a very romantic.
• • •

Abby Wambach's Goal in the 122 minute v. Brazil
A year after Landon Donovan's stoppage time goal in the World Cup to help Team USA advance, the US Women's Team's Abby Wambach scored a pretty epic goal of her own. Just like a chick… Always trying to prove they can do whatever guys can. Am I right?
• • •

Jerome Simpson's Entire 2011 Season
Even after getting caught with 2.5 lbs. of marijuana on September 22nd, Jerome Simpson continued to get high.
• • •

Boston Red Sox
Having the best record in baseball at the beginning of September wasn't enough for the Boston Red Sox to make the playoffs. This collapse led to the dismissal of manager Terry Francona and booze from the locker room. The latter being the more disappointing of the two for the Red Sox players.
• • •

Osama bin Laden
After years of terrorizing America and being the main reason why we now have to take our shoes off when go through airport security, it was joyful to see Al Qaeda leader Osama Bin Laden go down.
• • •

Tony LaRussa
After winning the World Series, St. Louis Cardinals Manager Tony LaRussa had his dream of being doused in alcoholic beverages come true.
• • •

• • •


LeBron James
Although this prediction was technically made in 2010, it held up true in 2011, because LeBron won not two, not three, not four, not five… heck, not any championships. How did he know?!
• • •


Ke$ha
We loved her performance in the Super Bowl.
• • •

This Little Girl
If you're surprised we didn't choose New York Jets fans, then read the award again. We said Most Annoyed Fan, not Most Annoying Fans. The royal wedding was one of the most beautiful weddings of all time. Millions upon millions of people enjoyed watching it live. And one hated watching it live.
• • •

Brad Childress
Brad Childress is probably sitting at home thinking one of two things. Either "Good thing I didn't get a job this year so I could remain eligible for the Unemployed Head Coach Who Looks Most Like A Pedophile Korkie Award," or "Is the screenname ThatsSoRavenFan1998 taken already?" Regardless, Mr. Childress probably won't win a three-peat for this award, because with this award on his résumé, he'll probably take the head coaching job at Penn State.
• • •

Albert Pujols for St. Louis
After delivering the Cardinals their third National League pennant in seven years and their second World Series title in five years, there was no question that the most dominant player in baseball, Albert Pujols, was the biggest ambassador for St. Louis.
• • •

Albert Pujols to St. Louis
After bolting for Los Angeles for a quarter of a billion dollars, there was no question that this past-his prime, over weight, greedy, poor English speaking baseball player, named Pujol$, was the biggest ass to St. Louis.
• • •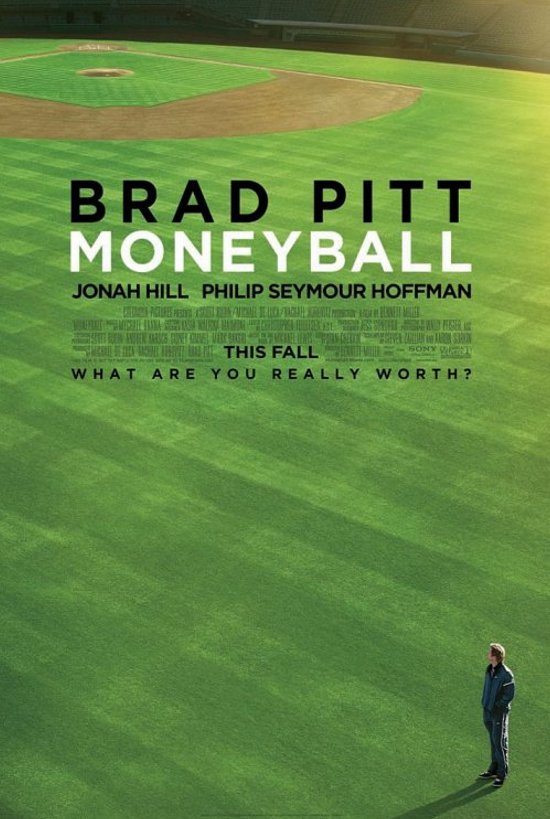 Moneyball
Moneyball is a movie all about being bold, taking on the system, and reminding us that the Oakland still has a baseball team. Brad Pitt stars as Billy Beane, the general manager of the Oakland A's, and is still really hot. Wait. What?!
• • •
Too Much Moneyball
Seriously, we were kidding with that Brad Pitt joke. We don't think he's hot. We don't. Seriously. You believe us, right?
• • •

Our Mighty Ducks 4 Series
This 10-part series written by our very own Chris Nester has yet to conclude, but he assures us the ending is coming very very soon. But then again, he also assured us he'd pay us back that time we let him borrow $400 to pay back his bookie.
Click HERE for the first post in the series.
• • •

We Bought A Zoo
Although, a close second was Jurassic Park.
• • •
Special 2011 Year-End Thanks To:
Frank Ford
Bruce Feldman, CBS Sports
Chris Kluwe, Minnesota Vikings Punter
@likover – for our Twitter bio.
Anyone Who Has Ever Retweeted Us On Twitter. Ever.
• • •
All Korkie Awards were voted on my members of the Korkie Academy. No. We're kidding. But the idea of a Korkie Academy is pretty funny, isn't it? Sounds like the name of a college Dr. Suess would go to. Any submissions for future Korkies, please email us at: mail@korkedbats.com, or comment below. Or don't do anything. Or buy us a cake. A cookie cake. What? Hi!

This post was created by Austin. You can follow him and his jokes on Twitter: @TheAHuff
Also, for up-to-the-minute sports jokes, follow Korked Bats on Twitter: @KorkedBats
And finally, you guys on Facebook? You should totally "LIKE" us here.