That Bill Belichick Subway Commercial Is Finally Here
Remember this photo of Bill Belichick slamming this footlong down his gullet?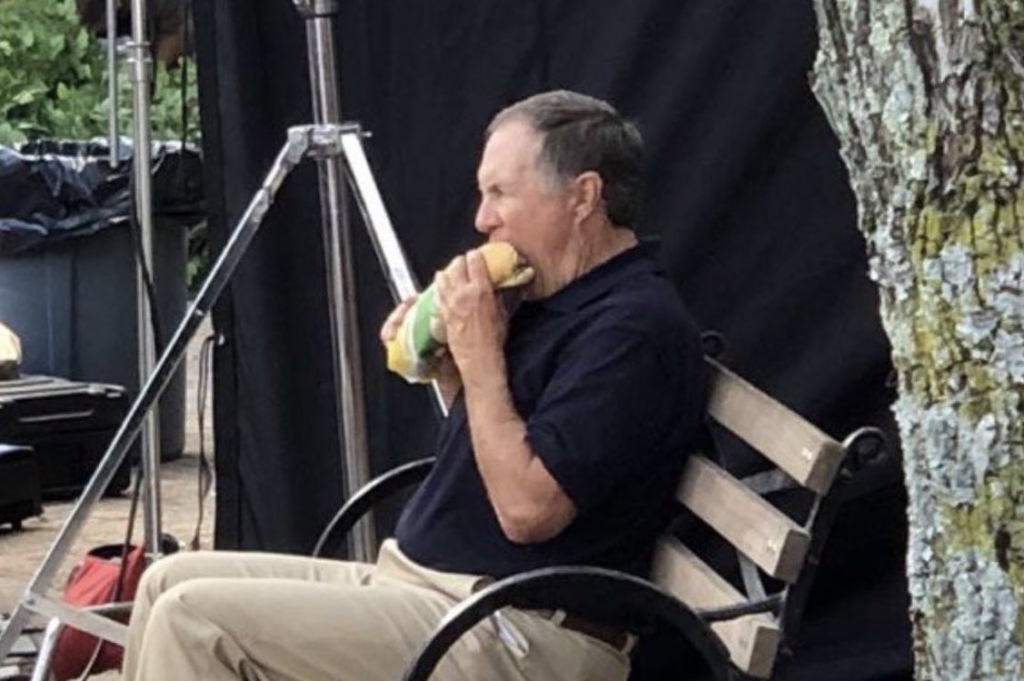 How can you forget, amirite?! I know I couldn't.
But finally, as we all waited with bated breath through the midst of this godforsaken pandemic, we finally have the finished product of that Bill Belichick Subway commercial.
And it appears we are back making jokes about the fact Bill Belichick cuts off his sleeves. Solid content there, Subway. Surprised you guys didn't have any fire Deflategate jokes you've been sitting on. Oh wait, you guys got any good Aaron Hernandez jokes too?
I will say this however. The Hoodie is a better actor than I thought he'd be. Not bad. The dude could potentially star in the next Ted movie, especially since Brady's no longer in Boston. I'm not saying he deserves an Emmy. All I'm saying is if there's a trophy there to be won, Bill will probably win it.
Also, I'm a little disappointed there are no shots of him on a park bench scarfing down a sub like its the first time he's eaten in weeks. I was told there'd be a shot of that.