Terrell Owens Booted From Hooters' Fantasy Football Draft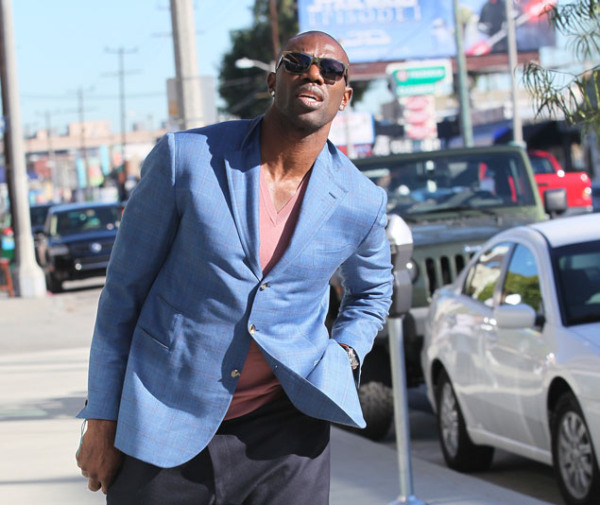 LOUISVILLE, KY- Former All-Pro wide receiver Terrell Owens was forced to leave from a local Hooters today after harassing patrons during their fantasy football draft.
Owens became irate when no one from the "Over 40 and Fat" league would draft him onto their teams. "He isn't even in the league anymore!" shouted John Blanton, owner of the "Boomer & the Esia-sons" team. "I don't think he understand exactly what fantasy football is."
Fantasy football involves the "drafting" of individual players onto an "owner's" roster where points are accumulated by the player's performance in an actual NFL game, a concept lost on Owens.
"Those guys just can't see Hall of Fame talent when its right in front of them!" said Owens while performing a sit-up routine in the parking lot. "One guy took Randall Cobb! He ain't got nothing on me!"
"We tried to explain to Terrell that we weren't real owners and couldn't pay him to play for us, but he seriously didn't get it. It's sad," stated Josh Rutledge, owner of the team 'Romo-sapians.'
"We would like to say this is an isolated incident, but it happens more often than not," said Hooters manager Todd Young. "Just last year at this location we had Brett Favre causing a scene trying to get drafted, then he would change his mind and leave, then come back. He seriously did that about 15 times till we got tired and locked the door."
Owens said he doesn't plan to give up on obtaining a roster spot just yet. "There are at least 5 more Hooters around here and another 12 Buffalo Wild Wings on top of that.
I like my odds of finding a spot."
The NFL season kicks off Thursday September 5th when the defending Super Bowl champion Baltimore Ravens visit the Denver Broncos.
• • •
This post was created by Joe. You can follow him and his jokes on Twitter: @JoeShowShow
Also, for up-to-the-minute sports jokes, follow Korked Bats on Twitter: @KorkedBats