Last night's Duke vs. UNC game was like a good ole fashioned romantic comedy movie. If winning was the girl, and the girl's name was Reese Witherspoon. UNC was McDreamy. And Duke was the hometown boyfriend turned first husband, but they had to get a divorce because she had "moved on."
The whole game people were divided. They had different reasons for loving the city man who looks good in a suit and has a smile that can light up the dark. The other half can see that sometimes love just needs to be worked through, and at the end of the day, nothing beats the love you had for your high school sweetheart.
Back and forth. The country boy. The city boy. Back and forth. Toying with our emotions. Making us think we know who is going to win. Making us think we know who is going to lose. Making us think that we knew what was going to happen. Then, just when we think it's over… When we think that it's going to go the way you want…  You think you'll have all the bragging rights over your friends that wanted Reese to pick the New York guy because he seemed to have everything in order.
Then at the last second Austin Rivers comes in and drains a three pointer.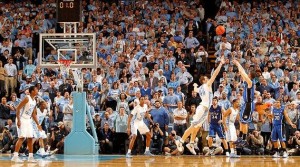 Duke wins.
And spoiler alert, Coach K wins the 2012 Presidential Election.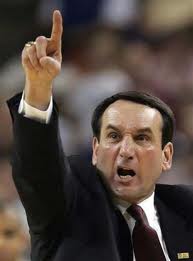 • • •
This post is a part of our bi-weekly The Ladies Room posts for Korked Bats.
Follow The Ladies Room on Twitter: @KBLadiesRoom – Or follow Erin, TLR writer: @erinmcgown
As always, be sure to follow Korked Bats and our up-to-the-minute sports jokes: @korkedbats