Ladies.
It's Super Bowl time. This is like prom. Or the Oscars. Or just American Olympics. If you love football, this is a celebration of a season of football. If you hate football, it's a celebration of getting your boyfriend back on Sundays.
Here are a few important things to help you get through the next two weeks.
SUPER BOWL IS TWO WORDS. Even though it looks like it's one word in a LOT of fonts.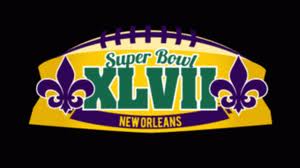 The Super Bowl is SUNDAY, FEBRUARY 3rd. Important. If you mess this up, you will not be respected.
THE TEAMS:
THE SAN FRANCISCO 49ERS vs. THE BALTIMORE RAVENS (tonight my roommate asked who was in the Super Bowl, so don't roll your eyes at me like everyone already knows this stuff).
It can be confusing because The Super Bowl is taking place in New Orleans and New Orleans also has a football team that is usually good enough to be in the Super Bowl. Not this year. It is safe to assume that the people of New Orleans will still try to get people to spell "GO" with an x.
THE HALFTIME SHOW:
BEYONCE IS RUNNING THE HALF TIME SHOW. I love her, so calm down. If there is a Destiny's Child reunion, I am going to just flip out.  I am just going to FLIP OUT.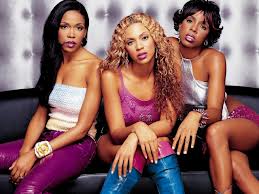 If you want to really show off. Bring this up…
THE INSIDE SCOOP:
The coaches of each respective team are brothers. They are BROTHERS. What are the odds?!?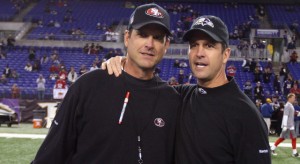 John and Jim. One of those families that everyone's name starts with the same letter. Somewhere their mom is so happy. Somewhere my mom wishes she would have had these kids instead.
XO.
(calm down, I just like saying XO, this doesn't mean anything)
• • •
This post is a part of our bi-weekly The Ladies Room posts for Korked Bats.
Follow The Ladies Room on Twitter: @KBLadiesRoom – Or follow Erin, TLR writer: @erinmcgown
As always, be sure to follow Korked Bats and our up-to-the-minute sports jokes: @korkedbats