Stoners 'Super Pumped' for Blazers/Nuggets Game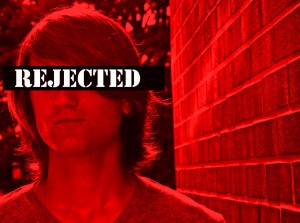 This a guest post from Chris Nester from New York City. Chris is currently attempting to make it in comedy in The Big Apple. He has recently begun a new project, a blog entitled Rejected Quotes. We encourage all of you to go check it out. You can also follow Chris (@RealChrisNester) on Twitter or follow Rejected Quotes (@RejectedQuotes) on Twitter. If you would like to submit a 'Guest Post' please check out our Write For Us tab at the top of the page.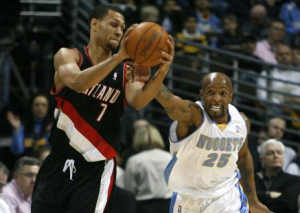 Every year, the Denver Nuggets play the Portland Trail Blazers in a battle for dominance in the Northwest. While this game means a lot to fans in Colorado and Oregon, it means even more to marijuana enthusiasts all across the nation.
For as long as these two teams have been playing each other, there's been stoner- watch-parties. In many ways, this game is their "Super Bowl," no pun intended. It's the perfect blend of stoner and NBA culture, and while pot-heads generally don't have much going on anyway, they make sure to turn off the cartoons and tune in to the NBA, if only for a night.
The party planning has already begun for stoner Steve Clementine of Kansas City, Missouri, "Every year, I get super pumped for the game and invite like eighty people over. Usually, a good five or ten show up." For Clementine, and others like him, the hardest part of throwing a good, stoner-watch-party is motivating other stoners to get off their couches and come over: "Honestly, I don't blame 'em. Have you felt how comfortable couches are?" said Clementine.
While some stoners refuse to get off the couch, others just forget there's a party to go to: "…I knew I was forgetting something," said stoner Martin Toast, in regards to Clementine's yearly bash, adding, "I'm just gonna smoke this joint real quick, then I'm totally heading over there."
Tune in to ESPN tonight to catch the game. Tip off is at 4:20.