Smurfing The Championship
I have spent all day looking at the Mavericks.  I knew that they reminded me of a TV show cast, but for the life of me, I couldn't figure out which show it was.  After watching LeBron not win a championship, I was able to smile, sit down and clear my mind long enough to figure out if the Mavs were more like the cast of Step By Step or LOST, but in the end Jason Kidd was too much like Papa Smurf to look to any further.  Though the Mavericks do not have blue skin or a house made out of a mushroom, the more I thought about the similarities, I knew I was on to something.
Now, I understand that Jason Kidd doesn't have a beard or stocking hat now, but Jason Kidd is the closest Maverick to age ninety-nine, which is how old Papa Smurf is supposed to be, but you know how the camera adds ten years.. or pounds?  Or both!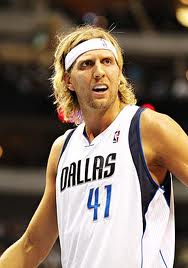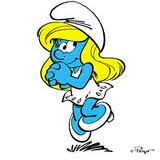 Even with the Mavericks having a player in heels and a summer dress, they were able to win an NBA championship.  I know that Dirk is not a girl, but his blonde wavy hair and lean arms make him a shoe – in as Smurfette.
You might be thinking that this is a cheap shot because they are both wearing glasses, but what the picture doesn't show is that Caron Butler also has his athletic shorts over his bellybutton and is carrying around his favorite hardback book.
Now what about Gargamel?  The creepy guy that is running all around town trying to catch smurfs all the time?  Who is that guy?  Oh, I know just exactly who Gargamel is:
Yes, Erik Spoelstra, the head coach of the Miami Heat.  He is the Gargamel of this story.  If only he was prematurely balding and employing a menacing cat to complete his process to Creeptown, USA.
Well, the Mavericks won the NBA Championship whether or not they look anything like the cast of the Smurfs, but at the end of the day that head coach of the Miami Heat still has to look in the mirror and see Gargamel.  Life could always be worse.
You could be LeBron James.