Skip Bayless Hosted His Own Personal Roast of Aaron Rodgers Last Night, Let's Rank the Tweets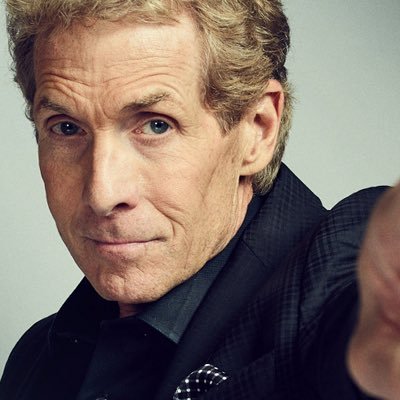 Is there a more lovable figure in the sports media than Skip Bayless? Yes, several…hundreds. If we're being honest with ourselves though, we'd probably say that he has some pretty on-the-nose sports takes, right? Yah, absolutely not.
I think my knee-jerk reaction every time Skip Bayless opens his mouth or sends a tweet is to punch a wall and scream "Shut the hell up, Skip!!!" He could be complimenting my mom or talking about how much he loves the CineBoiz Podcast, and that would still be my honest reaction. This also was my initial reaction last night when he joined along with the whole of twitter and began laying into Aaron Rodgers after the NFC Divisional loss to the 49ers. After I got past that though, I was able to step back and see that Skip was truly on a heater. The man was hosting a one-man Twitter roast and the tweets were truly something to behold. So without further a-do, let's rank the top 5 tweets from "The Skip Bayless Roast of Aaron Rodgers."
Number 5
This cute little entry came a little earlier on in the night. At this point, it was still anyone's game but Skip decided to pull the ol' "bait & bitch" on him. It had a very playground-insult vibe to it, and I can easily see Skip laughing to himself as he tweeted it from his couch. Probably shirtless.
Number 4
This was one of the first tweets we got from Skip after the game was over; this is truly where the fun started. There wasn't a lot of fireworks in this one per-se, but Skip made up for it with the all caps. I also could see him saying OVERHYPED, OVERRATED over and over again to poor Ernestine. Again, probably shirtless.
Number 3
I'm gonna give it to Skip on this one, this one made me laugh. Is it low-hanging fruit? Absolutely, but if you follow The CineBoiz or KorkedKC on social media then you are well aware that I'm attempting to make a legitimate side-hustle out of low hanging fruit. Speaking of, *insert shirtless Skip Bayless joke here*
Number 2
Topical. Subversive. Pointed. Definitely not adjectives that describe Skip Bayless all that well, but this tweet was truly all three. I can't help but think that Skip probably had this one saved in his drafts for a few months though; next to all of his shirtless gym-selfies.
Number 1
This one easily took the #1 spot. Why, you ask? It makes absolutely zero sense. It went off the rails quicker than Skip's interview with Mark Cuban after the 2012 NBA Finals. I guess Aaron Rodgers is always in Jeopardy in playoff games at Lambeau? It's a stretch, but I'm sure it made plenty of sense to Skip. Must've been a bit light-headed after all those shirtless push-ups. There it is, knew I could work that in.
Do you agree with our list? Were there any Skip tweets from last night you think we missed? Be sure to follow us on Twitter and Instagram and let us know what you think. I'll leave you with a little treat: