Shelley Meyer Releases A Statement About The Urban Meyer Drama, Is Oddly Into Flamingos?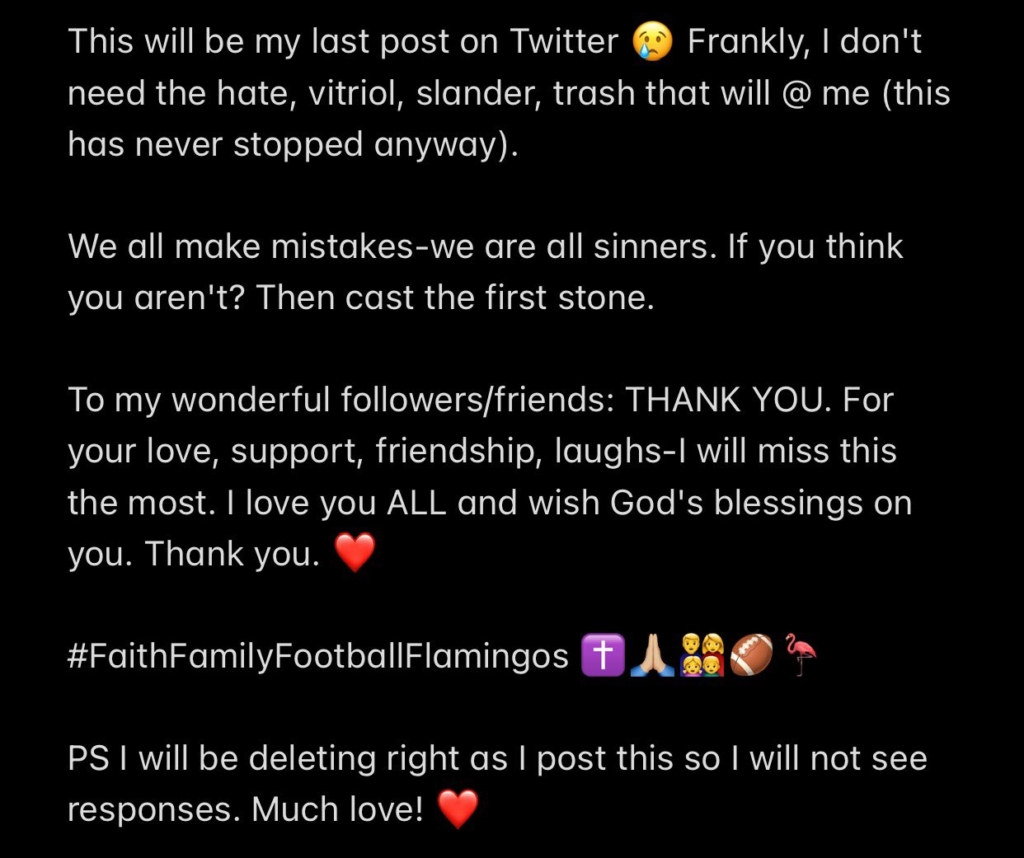 Shelley Meyer finally broke her silence. And no matter how you feel about Urban, I think we can all agree that the situation they're currently going through kinda sucks. I'd hate it for any married couple. So I don't blame Shelley – who is a very outspoken person on social media – for staying silent through this whole thing. However, this statement is her finally speaking on the matter. And in doing so she announced two things: 1. she's giving up Twitter (probably a good idea) and 2. she has an ungodly obsession with… flamingos?
Look, there's absolutely nothing wrong with being into flamingos. They're a cool color, stand on one leg when they rest, and they remind everyone of tropical vacations. But if you're very obsessed with flamingos as Shelley seems to be – I'm not 100% sure on that, I don't follow her regularly – maybe choose to have the flamingo love sit out for this one very important, very serious public statement? I dunno. I'm no PR expert. But it feels like the flamingos can take away from the importance of this post.
That's 25 – TWENTY-FIVE! – flamingo emojis in a public statement. That has to be a record for most flamingos featured in a public statement. Personally, I'd say anything more than 5, maybe 6 flamingos is wayyy too many flamingos. Sure, Thom Brennaman called a damn Nick Castellanos home run in the middle of his public apology, but in my opinion, the flamingo thing is a much worse look.
Us discovering her undying love for flamingos feels like when Peter La Fleur discovered Kate's obsession with unicorns in Dodgeball.
Then again, counterpoint: she may have just started an entirely new movement for menopausal women. Watch out, "Live, Laugh, Love" your days as throw pillows and home decor signs are numbered.
#FaithFamilyFootballFlamingos