Ryan Braun Looking For Someone To Mishandle His Urine For The 2014 Season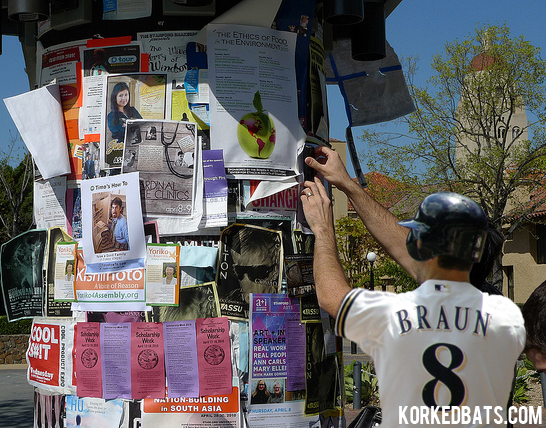 MILWAUKEE — MLB's 2011 National League MVP and notorious Jewish juicer Ryan Braun is looking for a drug tester who can mishandle his urine this season, allowing him to get off of PED allegations on another technicality.
"My guy last year did amazing," Braun said. "I'm just looking for someone to do that good again this season. Someone who can really mishandle my piss."
After an extremely hot start to the season with multiple home runs, dozens of online news publications have begun to doubt Braun's cleanliness. "Lucky for me, [MLB Commissioner] Bud Selig doesn't know how to get online, so he won't read about it until the print publications come out next month. So that gives me roughly four weeks to find a really good urine mishandler." Braun said.
Braun admitted that it shouldn't be hard to find someone to mishandle his pee-pee. "All I need is someone who is smarter than Selig," Braun said while posting flyers at a trailer park in the south.
• • •
This post was written by Austin. You can follow him and his jokes on Twitter: @TheAHuff
And also, for up-to-the-minute sports jokes, follow Korked Bats on Twitter: @KorkedBats