Roger Goodell Suspends Ray Rice Again, Just To Be Safe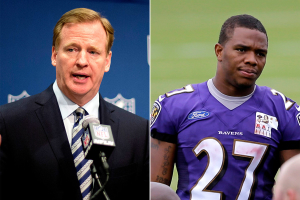 BALTIMORE — NFL Commissioner Roger Goodell announced earlier today that free agent running back Ray Rice has been suspended 16 games for a tweet Rice sent out late Friday night admitting to obvious domestic violence.
The tweet in question is this one, which Goodell states is a blatant NFL rules violation:


"The proverbial black eye that our league has received on my watch must not continue," Goodell said. "Mr. Rice is on the forefront of what we are trying to eliminate, and him bragging about domestic violence in a fast food restaurant is just too much for our league to tolerate."
Rice's spokesman Carl Janson claims the league, especially commissioner Goodell, are seriously overreacting to the tweet. "I firmly believe that the league is just trying to stop the flooding of negative press, especially with the backlash over the Deflategate scandal. Ray only beat his wife in a game of checkers, not the fast food joint. Ray and his wife have never even been to a Checkers. bet 365 In fact, I don't know of anyone who has been to a Checkers."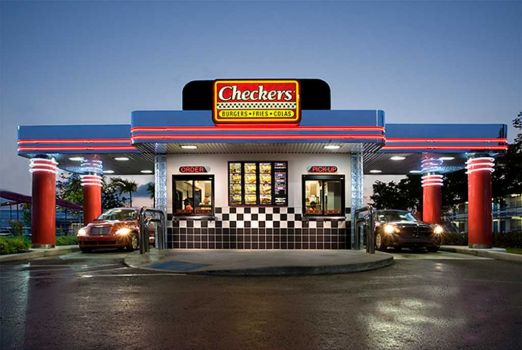 Checkers Restaurant, which operates 14 stores in the state of Maryland, said that the NFL has already contacted them about the surveillance video featuring Mr. and Mrs. Rice. "We have no idea what they are talking about," said Checkers CEO Hamilton Frieze. "There is no footage of Ray Rice or any Baltimore Raven in any of our restaurants." Frieze also stated that Goodell has been snooping around in disguise asking employees what went down. تنزيل لعبة روليت "Mr Goodell showed up Saturday afternoon in a fake mustache using a British accent asking if the fight was on their cell phones. العب روليت اون لاين "
Janson went on to add that the Rice family was having a family night of board games in which Ray was dominating, including the game checkers as stated in the tweet.  "Ray was just talking a little trash publicly about his dominance that night, nothing malicious happened."
Just to be safe, the Baltimore Ravens have even issued a statement claiming Janay Rice "deeply regrets the role she played in the incident that night."
When told that the tweet was about the game checkers and not the fast food chain, Goodell seemed confused, but was still planning on upholding the suspension. "If I revoked the suspension over a clear misunderstanding, it would come across like I know what I'm doing, which I clearly don't," Goodell told reporters.
Ray Rice could not be reached for comment, but his publicist did admit Rice celebrated his checkers victory by punching his wife.