Rodgers Passes Weinke, Leaf Amongst Others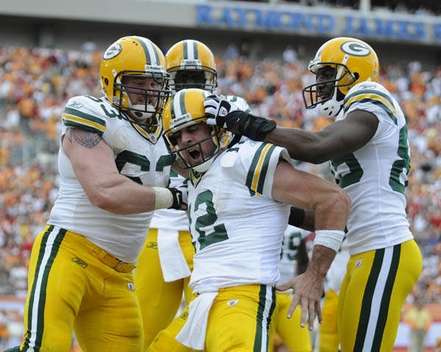 With his victory in Super Bowl XLV, Green Bay Packers QB Aaron Rodgers surpassed many NFL icons, including former San Diego Chargers QB Ryan Leaf, moving himself up the ladder from a 3,042 way tie for 27th to a tie for 10th place on the "Quarterbacks Who Have Won the Super Bowl" list. In doing so, Rodgers has set himself apart from some of the games most easily forgotten. In addition to Leaf, Rodgers has passed football card throwaways Steve DeBerg and Chris Weinke.
When asked about passing some of football's most historically unhistorical, Rodgers responded with:
"Who's Chris Weinke?"
Moments later, after being informed that Weinke is former Florida State standout and 28 year old Heisman Trophy buffoon / Career 62.2 Passer Rating NFL backup, Rodgers responded with a subtle laugh and then went to Disney World again.
After finally reaching Weinke on his parent's landline in Florida, Korked Bats was informed that we could find Chris working at the local laser tag joint, wearing a shirt that says "Wait Till You See My Weinke."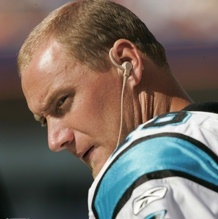 We were unable to contact Weinke directly for comment, the assistant manager, Weinke's direct report, said he was in a "crazy intense sesh of laser tag."
Passing Weinke, Leaf, DeBerg and others has put Aaron Rodgers into elite territory. Territory where the footsteps are less frequent; footsteps created by only the legendaryest of legendary. Names like Earl Morrall, Brad Johnson, Doug Williams, Mark Rypien and the Baltimore Ravens Defense. The names kids call out in their backyard. The one-time Super Bowl Champs.
Tread lightly, Aaron.
(Side Note: in researching an image for this post, I Googled "Chris Weinke." Then I Googled "Chris Weinke Fail" and none of the images changed)