Rex Ryan's OTHER Controversial Tattoo
Rex Ryan was vacationing with his wife in the Bahamas last week when he was caught sporting a very controversial tattoo that demonstrates his loyalty to his QB.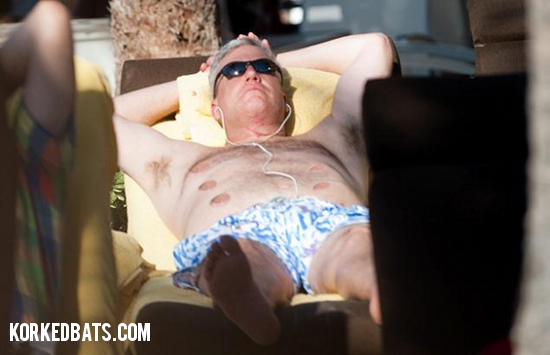 Ryan decided to get some extra nipples tattooed all down his frontside.  If you notice, this looks very "cat-like".  One might say it is quite similar to a Jaguar.  Sources tell us that this may be an early indication of Rex Ryan's decision to follow Tebow to Jacksonville and accept an offer to coach the Jaguars next season.
You heard it here first.
• • •
This post was created by Chris. You can follow him and his jokes on Twitter: @ChrisTrauma
Also, for up-to-the-minute sports jokes, follow Korked Bats on Twitter: @KorkedBats