REPORT: Marshawn Lynch Just Really Needs To Go Pee-Pee During Games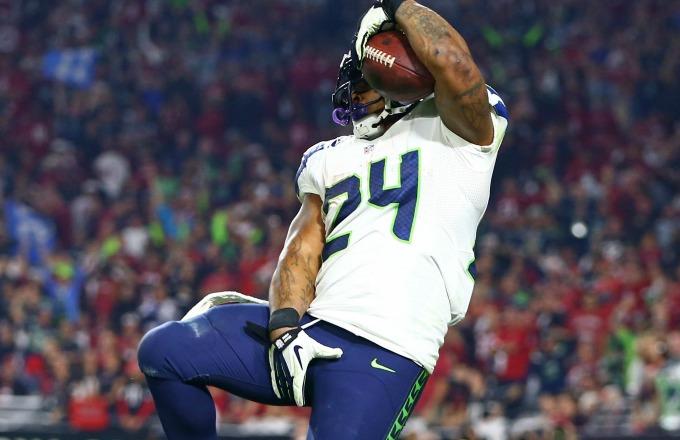 PHOENIX, AZ — Seattle Seahawks running back Marshawn Lynch has been fined twice by the NFL for grabbing his crotch upon scoring touchdowns this season. The NFL defines it as a "lewd act," but now, the Seahawks running back is disputing that face.
"I just always have to go pee-pee real bad, boss," Marshawn Lynch said during Super Bowl Media Day. "I ain't tryin' to grab my junk out of disrespect. I just drink a lot of juice boxes before games, boss."
"He's definitely just holding himself so he doesn't pee everywhere," Seahawks quarterback Russell Wilson confirmed. "We see it all the time in the huddle. Marshawn will kind of be dancing in place while holding his crotch. I'll ask him, 'Do you need to go pee-pee?' and he would say, 'Yeah, real bad, boss,' and I'd ask, 'Can you hold it until after this play?' and he would sort of shrug. We'd call the play, and almost every time, he would pull off some incredible run for a touchdown. I guess just so he could go to the bathroom." It was on these plays that Marshawn Lynch would grab his crotch as he crossed the goal line.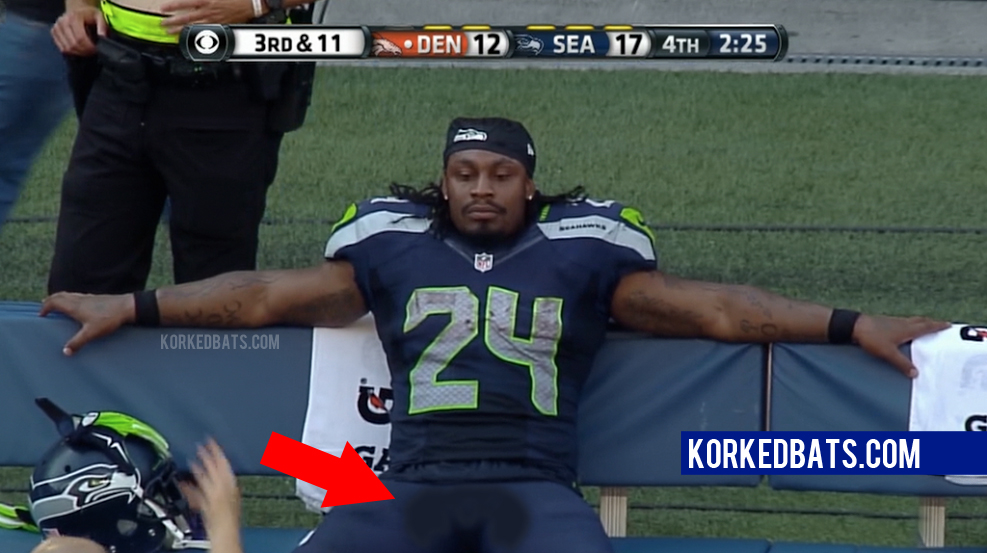 Although, sometimes Marshawn Lynch wouldn't be so lucky. "He's wet himself a couple of times," Seahawks head coach Pete Carroll admitted. During a game against the Denver Broncos, Marshawn couldn't hold it any longer and just relieved himself. "He pretty much sat by himself on the bench the rest of the game," Carroll added. Other members of the team mentioned that Marshawn's nickname around the building is "Marshawn Pinch" since he's so obvious whenever he has to relieve himself.
"I can totally relate. When you gotta go, you gotta go!" an unnamed Patriots locker room attendant said, while carrying game balls out to the field.
The NFL has said claimed they will assess this new information, and come to a new conclusion regarding his previous fines for performing a "lewd act." Which probably means they'll address this never.
NFL Commissioner Roger Goodell has already hinted that the NFL may give back Lynch's fines.
"Honestly, we're just surprised he put together complete sentences," Goodell said. "That alone is reason enough to give him back his money."
However, given the NFL's obsession with money and carelessness toward players' safety, the league will probably keep Lynch's fine money and remove all bathrooms from stadium locker rooms.
• • •
This post was created by Austin. You can follow him and his jokes on Twitter: @TheAHuff
Also, for up-to-the-minute sports jokes, follow Korked Bats on Twitter: @KorkedBats