Rejected Kentucky Derby Horse Names
[dropcap] T [/dropcap] he Kentucky Derby is known as "the most exciting two minutes in sports." Mainly because that's about as long as Americans can pretend to be interested in horse racing.
However, it's also hilarious to listen to Kentucky Derby announcers try to call the race calling out names like American Pharoah, Itsaknockout, Mubtaahij, and Ocho Ocho Ocho. While those names are hilarious, there are some names that get rejected. Luckily, we have a list of rejected Kentucky Derby horse names.
Not A Cow
[divider][/divider]
Studly Dooright
[divider][/divider]
Herbert Hoofer
[divider][/divider]
Horseshoeless Joe Jackson
[divider][/divider]
Mr. Rodgers Nayyyyborhood
[divider][/divider]
Pony by Genuwine
[divider][/divider]
Hung Like Me
[divider][/divider]
Filly, Not Phillie
[divider][/divider]
Probably Has To Piss
[divider][/divider]
Horse Grant
[divider][/divider]
Pony Kukoc
[divider][/divider]
Robert Mare-ish
[divider][/divider]
Scottie Pippen
[divider][/divider]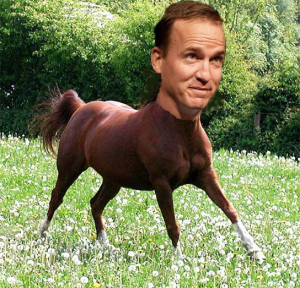 Former Colt, Now A Bronco
[divider][/divider]
Baby On Board
[divider][/divider]
Me Radish
[divider][/divider]
The Me Whisperer
[divider][/divider]
The Mare Up There
[divider][/divider]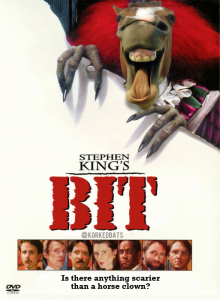 Stephen King's Bit
[divider][/divider]
The Buck Rule
[divider][/divider]
Equestrians and Answers
[divider][/divider]
Not Furlong
[divider][/divider]
Elmer Stud
[divider][/divider]
Bronze
[divider][/divider]
Saddlers of Catan
[divider][/divider]
Assistantariat (or the artist formerly known as Secretariat)
[divider][/divider]
Seattle Slow
[divider][/divider]
Oklahoma City Slew
[divider][/divider]
Unaffirmed
 [divider][/divider]
Average I.Q. Jones
[divider][/divider]
I Won't Have Another, I'm Good, Thanks
[divider][/divider]
California FireFox
[divider][/divider]
California Safari
[divider][/divider]
California Netscape Navigator
[divider][/divider]
Khloe Kardashian
[divider][/divider]
Stud Light
[divider][/divider]
Glue Stick