Random Athlete of the Month – November 2010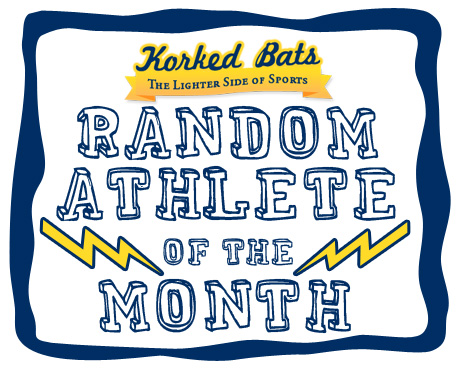 Az-Zahir Hakim
Best known as a risky fantasy option during the Rams' glory years of the late 90s and early 2000s, Az-Zahir Hakim was a Muslim wide receiver from Los Angeles, CA (The 'was' is in reference to him being a wide receiver, not a Muslim. I'm pretty sure he's still a Muslim. However, I guess you could argue he's still a wide receiver too, just not on a team. And he's still from Los Angeles, CA because where you are from never changes. So, I suppose I should go back and erase 'was' and replace it with 'is'. Nah, that's too many backspaces. I'll just leave this entirely too long parenthetical side thought alone, mainly because I've never used the word 'parenthetical' before.).
Anyway, Az-Zahir (which coincidentally was my parents' second choice for a name behind Frank) attended high school at Fairfox High in Los Angeles. While there, Hakim was an all-city selection at quarterback, wide receiver, and defensive back. He also played basketball and ran track. In contrast, I atteneded Brentwood High School in Brentwood, TN where I was a four-year TV Production student and was cut from the baseball team when I tried out junior year.
Despite Az-Zahir's high school success, he was only able to secure a scholarship offer from Whale's V****a State San Diego State. Starting with his sophomore season, Hakim was able to pull something off that is rarely done in collegiate athletics. He got worse every year. After a 57 reception sophomore season, Az-Zahir went on to have seasons of 37 and 36 receptions.
That strong work ethic and will to get better with each passing day did not go unnoticed by NFL scouts as Hakim was drafted in the fourth round of the 1998 draft by the St. Louis Rams.
After a lackluster rookie season, Az-Zahir went on to have the best season of his career in his sophomore campaign (Are you noticing a trend yet? If not, you don't have a very complex brain). In 1999, Hakim caught 39 passes for 677 yards and 8 scores. He also won a Super Bowl ring, but we wont speak of that because it was against the Titans and they were a yard short and I still haven't gotten over it yet so leave me alone.
He had a good year the next year and after that slowly began to fade into the abyss all 3rd WRs fade into after a few seasons. You know, the same abyss Chris Sanders faded into. But who cares, stats about Az-Zahir Hakim are boring.
In 2009 Az-Zahir signed a contract with the Las Vegas Locomotives of the UFL. After a quick visit to ufl-football.com, I see he no longer is in the league. I don't know why and I don't care. Neither should you.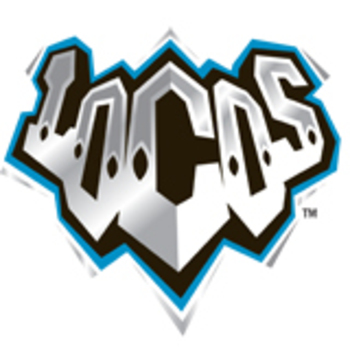 So I leave you with one last fact: Az-Zahir Hakim opened a burger joint he called "Quickies" in Tempe, AZ.
If you have any suggestions for a future "Random Athlete of the Month" please send an email to frank@korkedbats.com.