Random Athlete of the Month – March 2011

Detlef Schrempf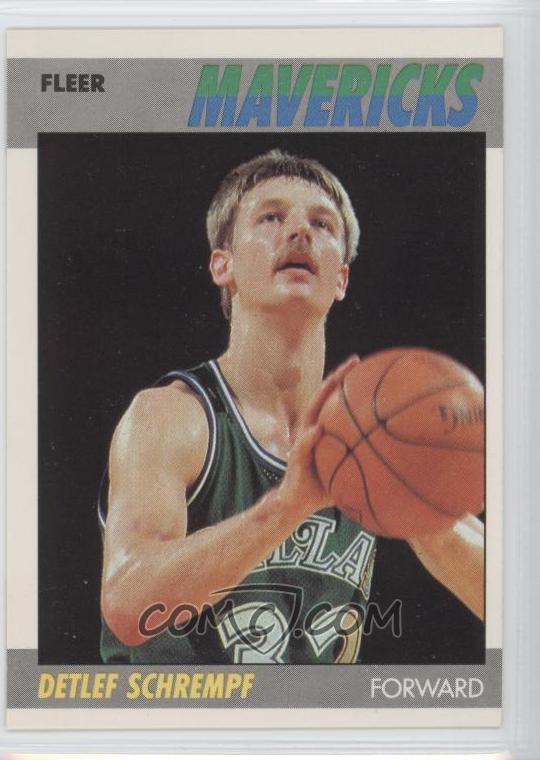 Known for looking like Jigsaw from the SAW movies in the picture above and also having the best name in the history of names, Detlef Schrempf was a staple to the early-mid 90's quasi-powerhouse that was the Seattle SuperSonics (which is also known for having the best nickname in the history of nicknames). Detlef, a German man much like Adolf Hitler and any other man who is German, moved to the United States his senior year of high school. He attended the University of Washington where I presume he embraced the the Hitler stereotype by the fact he sported a blond version of the "Hitler Stache". Check out that rookie card (left).
Interestingly, despite his vomit-inducing looks, the Dallas Mavericks selected Detlef eighth overall in the 1985 NBA Draft. He played with the Dallas Mavericks and the Indiana Pacers in his early years culminating with an All-Star appearance in 1993, his final season with the Pacers.
Schrempf was traded to the Seattle SuperSonics in 1993 where he made two more All-Star teams as well as an NBA Finals appearance in 1996.

Detlef is married and has two sons, including one named Alex who plays basketball for UCLA. Now, I'm not one to spread rumors, but after looking at his "son", if I were Detlef, I might be a little weary of the African-American mailman that my wife was a little too friendly with back in my playing days. Or maybe Shawn Kemp or Gary Payton have some explaining to do, because that kid ain't Detlef's.
After that thorough journalistic biographical masterpiece I just graced you with, I leave you with this,
A live performance of the song "Detlef Schrempf" by the Band of Horses: