Random Athlete of the Month – July 2010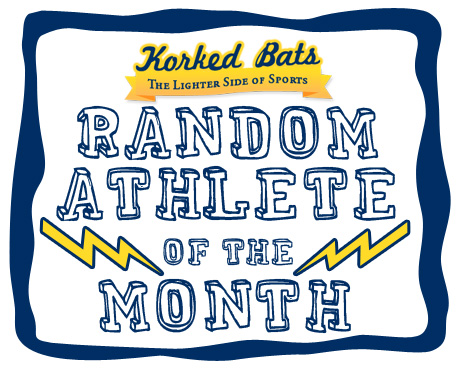 Breaking News: Sources tell me that no University of Tennessee athlete has committed a felony or even been arrested in nearly 7 days. This beats their previous record of 1 day, a feat reached sometime in the Robert Neyland era. موقع وليام هيل للمراهنات Congratulations to head coach Derek Dooley on this unheard of accomplishment. I know after reading what you just read it'll be tough for you to focus on anything else, but today is a special day that shouldn't be overshadowed by the success of the Volunteer Athletic Department. You're probably living in fear that when you walk outside Porky Pig will be flying around your back yard and Satan will call again saying his heater is broken. You're just going to have to get over all of that for a moment and respect the life (no, he hasn't perished yet) and career of:
Kendall Gill
Where do we begin with this American icon? I mean the guy was a baller, shot caller, actor, boxer, and television analyst. He was other things too, I'm sure. But for the sake of my time and your's, we will just hit on those areas.
Born in 1968 in a city that burned to the ground just 97 years prior, Kendall Gill was obviously no stranger to adversity. Despite the constant threat of fire, Kendall stayed in Illinois through his college years in which he started three seasons, won a slam dunk contest, recieved First Team All American recognition, and was the Big Ten's leading scorer in 1990, his senior season.
Then he got drafted by the Hornets (Charlotte) as the fifth pick of the 1990 NBA draft and was finally able to escape dangerous inferno he had grown up in. In his first season, Kendall was selected to the All-Rookie First Team and was invited to the NBA-Slam Dunk Competition. He scored a decent amount of points in his 15 seasons, 12,914 to be exact, but grew his reputation as a ball thief. Kendall led the league in steals in 1999 and was able to pull of a rare triple double with 11 steals versus Miami, tying a record previously held by Larry Kenon. You know, ole Larry, Larry Kenon? I've never heard of him either.
Enough about basketball. What does this look like, a sports blog? casino888 What I will never forget about Kendall Gill is the appearance he made on one of the most underrated shows in Nickelodeon history, My Brother and Me. I am irate that I can't find a video of his Oscar-deserving performance, but hopefully this poor quality recording of the show's intro will keep you from getting too upset:
After his television appearance, it was obvious Kendall Gill had reached the peak of his career. For the next 7 or so years, Kendall was traded from team to team as his athletic abilities diminished, eventually leading to a skill set rivaling that of Brian Scalabrine.
But that wasn't the end of Kendall Gill. Upon retirement, Gill took up boxing. And, according to this picture, he killed a man. Take notes Jose Canseco:
What is Kendall up to these days, you may ask? Well, I assume he is still boxing. شركة بوين And he's a sports analyst for Comcast Sports South (the channel that has never had anything worth watching in its pathetic history).
Today we salute you, Kendall Gill. That is why this will be my desktop background until July is over and Korked Bats appoints another lucky man/woman/thing as the Random Athlete of August.