Random Athlete of the Month – January 2011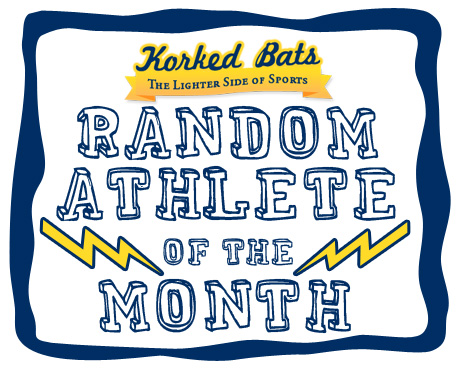 Rik Smits
Happy New Year everybody! You know what the new year brings right? Yep, you guessed it, 12 more KB Random Athletes of the Month! Of course since this is the first RAOTM of 2011, we had to find somebody special. We did just that. His name is Rick Smith Rik Smits, and he is a legend.
Born with LucLongleyitis (a disease that attacks your parents' brain functionality when deciding on the proper spelling of your first name) and Gheorge Muresan Syndrome (a horrible disorder that causes its victims to grow into tall, ugly, foreigners, Rik Smits faced quite a bit of adversity growing up in the streets of the Netherlands.
The Dunkin' Dutchman (yes, that's seriously his nickname) attended Marist College where he will go down as the best athlete to ever attend that university. Other notable alumni include the president of 1-800FLOWERS.com, the co-founder of Priceline.com, and Bill O'Reilly. Talk about notable alumni! Wowzers!
Smits was drafted by the Indiana Pacers where he spent his entire career playing second fiddle to Cheryl Miller's brother. In his first season, Smits was named to the All Rookie squad as a first teamer. That award coupled with his All Star selection in 1998 were Rik's only two accolades during his playing career. Poor Rik. He deserved better than that.
Considering an assumed shoe size of roughly 31 and a half, it is no surprise Rik battled foot problems throughout his career. Following the 1999-2000 season which saw the Pacers lose to the Lakers in the NBA Finals, Smits called it a career.
Since retirement, Rik was named to the Indiana Pacers 40th Anniversary Team. Gotta love those 40th year anniversary teams. He received the fourth most votes by fans.
Nowadays Rik spends his time collecting and restoring vintage motocross motorcycles. I wish I could find a video of this.
I leave you with this, a Rik Smits wallpaper (click here to download):