Random Athlete of The Month – December 2010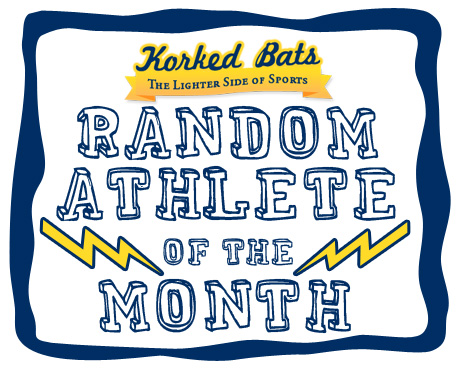 Jeff Hornacek
To this day, I still find it hard to fathom the man pictured above played in the NBA for 15 years. He did however, and that is why he is December's Random Athlete of the Month. After lighting up the Elementary School Circuits at Komarek Elementary School in North Riverside, Illinois, Jeff went on to make a name for himself at Gurrie Middle School. His skills continued to flourish at Township High School where he received and accepted a scholarship offer to play basketball for the Cyclones of Iowa State.
Actually he didn't. He was a walk-on. I don't understand, but whatever. I guess I would have a hard time giving an athletic scholarship to a guy that looked like Jeff.
At Iowa State, Hornacek went to a Sweet 16, set the Big 8 record for assists with 665, and got his jersey retired and into the rafters. Not bad for a guy that looks like a canoeing instructor.
After being drafted 46th overall in the 1986 NBA Draft by the Phoenix Suns, Jeff went on to play for the Philadelphia 76ers and Utah Jazz before retiring in 2000. His accomplishments were a plenty, so I've decided to rank them from 5 to 1 in order of awesomeness (1 being the most awesome, of course).
5. Elected to NBA All-Star Team in 1992
4. 2x All-Star Three-Point Champion (1998 & 2000)
3. Set NBA record for consecutive 3 pointers made in single game with 8
2. All-Star 2Ball Champion along with WNBA legend Natalie Williams in 2000
1. Set the record for most wipes to the right cheek before taking a foul shot in NBA history. Amazing.
This cheek touchage was a way for him to say hello to his 3 kids at home before he drained free throws at an astounding rate of 87.7%
Since retirement, Jeff has been dabbling in the coaching profession, but hasn't quite gotten very far. As far as I understand, after doing some extensive research, Hornacek is currently a "special assistant" for the Utah Jazz whatever that means.
So I leave you with this: