PR Advice For The Baylor Bears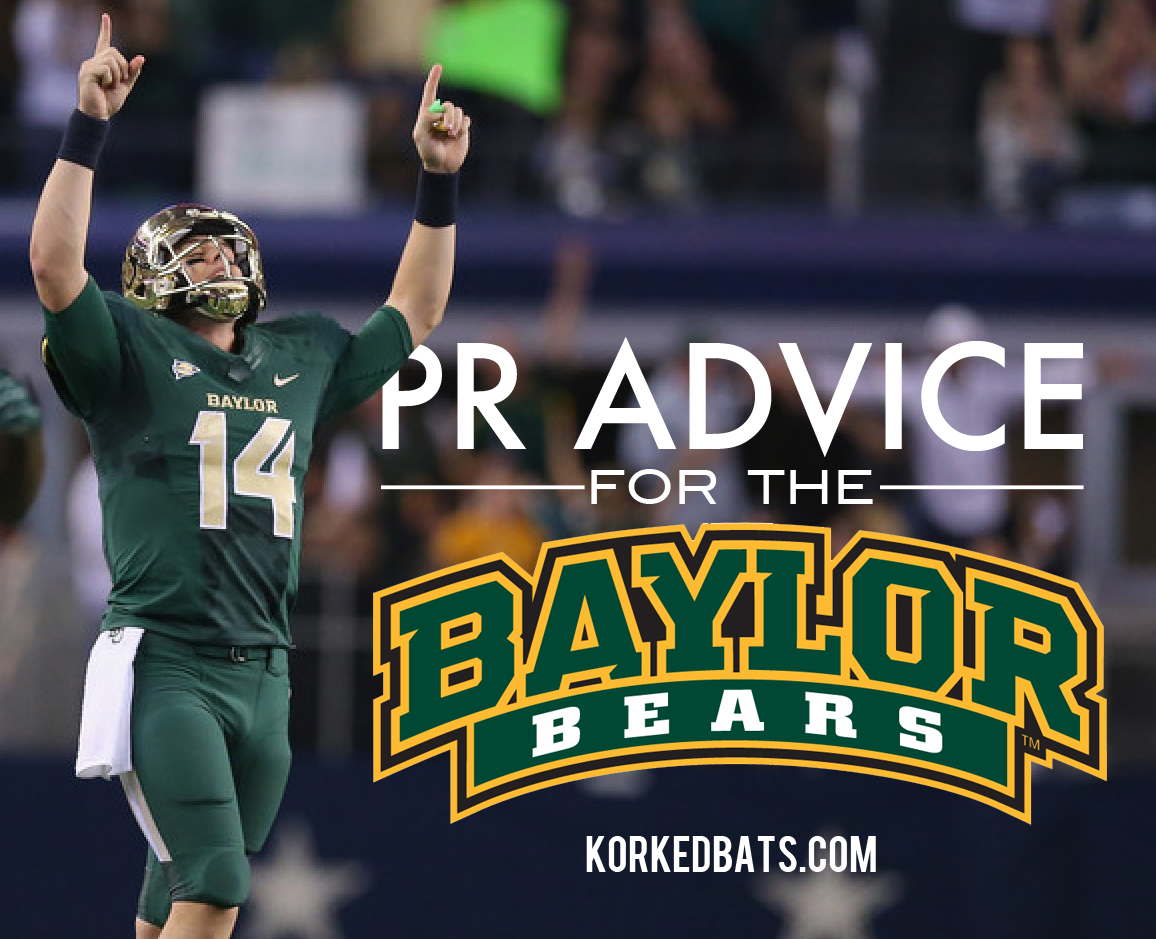 The Baylor Bears recently hired a public relations firm, Kevin Sullivan Communications, to "be an extra resource on the media relations front to help out (Baylor executive associate athletic director) Nick (Joos)," according to the company's founder Kevin Sullivan. In Layman's terms, Baylor hired a PR firm to help plead their case to land a spot in the inaugural College Football Playoff.
But put your wallet away, Baylor brass. We have the only PR advice you'll need to assure your team a spot in the College Football Playoff.
You can start by removing your RGIII statue.

Better yet, take a page out of the Redskins' book and just throw that RGIII statue under the bus.

Don't be so open about hiring a PR firm. Teams that know they're good enough to make the playoff don't hire PR firms.

The definition of petty is: "of little importance; trivial." So let's go ahead and change your quaterback's name.

Beat Texas Tech by more than 2 points.

Are there any teenage girls on the selection committee? If so, maybe refer to the school as Baylor Swift? Maybe Jonathan Baylor Thomas even?

Use proper spelling. It's Sic

them

, Bears… Sic THEM!

Maybe get head coach Art Briles to smile every once in a while.

Jeff Dunham, famed ventriloquist comedian went to Baylor… Don't claim that… ever.

Join the SEC.

Use the money that you're paying your PR firm with to pay-off the selection committee.

Don't lose to West Virginia.
• • •
This post was created by Austin. You can follow him and his jokes on Twitter: @TheAHuff
And also, for up-to-the-minute sports jokes, follow Korked Bats on Twitter: @KorkedBats